General/Ancestry Research Guides
The Best Genealogy Libraries for Creating a Family Tree
05.25.2022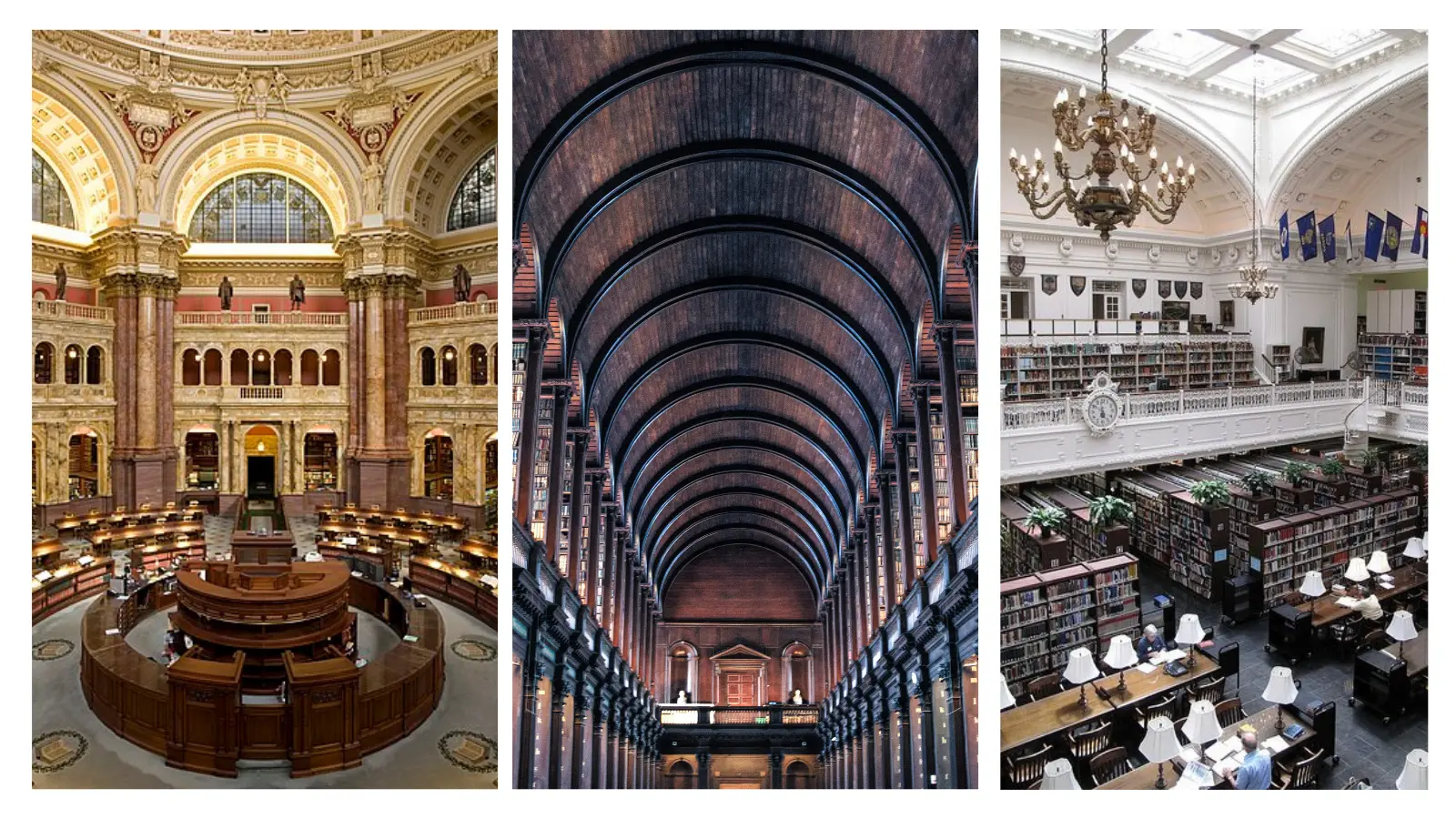 Don't know where to get information for your genealogy research? In this article we've shortlisted the best genealogy libraries in the USA to help you decide which one offers the resources you need. And if you're looking for general genealogy research tips, check out our comprehensive Genealogy Research Guide.
Allen County Public Library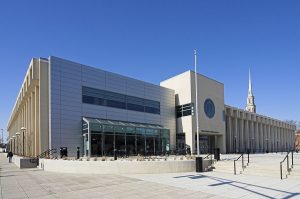 Allen County Public Library is, hands down, one of the best genealogy libraries in the country. Founded back in 1895, this Indiana-based facility boasts the largest genealogical collection in the United States.

Their family history library focuses on, but not limited to, the Midwestern region of the United States; their archives are particularly rich in genealogical periodicals and printed family histories. And their genealogy center provides such services as online research support, 30-minute librarian consultations, as well as tours around the premises.

On the website you can also find a number of genealogical and historical databases available from anywhere for free. However, most of them you can only access on-site. 
The Family History Library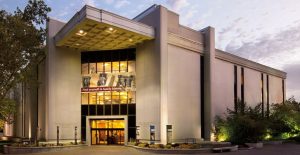 The name speaks for itself – this facility is specifically designed to help people find more about their family histories. This genealogical research library was established in 1894 and is located in Utah, Salt Lake City. Their genealogy collection includes federal and state census records and indexes, US port passenger lists, naturalization records, and thousands of family history records.

When visiting a library, you get free access to an interactive discovery center with dozens of computers and large touch screens. There you can conduct your genealogy research, as well as scan photos and documents, convert physical media into the digital form and get assistance from a skilled researcher – all for free. 
Midwest Genealogy Center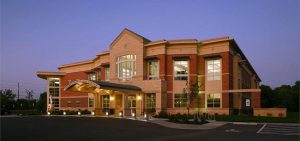 Another mid-continent public library on the list – this research center is based in Independence, MO and is open to the public seven days a week. Since its opening in 2008, it has been offering its visitors a large collection of genealogical resources such as newspapers, censuses, vital records and more.

On their website you can also find a great number of downloadable and printable family charts which are there to help you organize your family tree. And as in many other such centers, you can access a massive database online and book an appointment with a genealogy consultant.
National DAR Library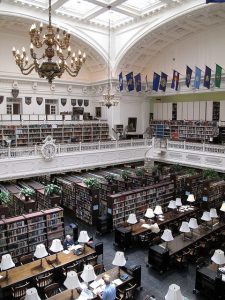 Daughters of the American Revolution (DAR) Library definitely tops the list of genealogical libraries when it comes to information on the American Revolution generation, but it doesn't stop there. Its collection of around 150,000 volumes is also full of records on the colonial period generations, as well as the whole 19th century.
The library was founded in 1896 in Washington D.C. and offers all its resources to its visitors for free. Not to mention, all of their published materials and most of their collections are available online through their DAR Library Catalog.
American Ancestors by New England Historic Genealogical Society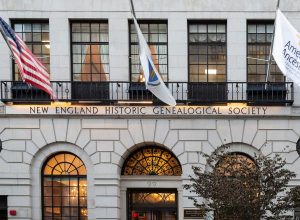 New England Historic Genealogical Society (NEHGS) is the oldest genealogical society in the whole US, and American Ancestors is one of their most important works. It's a massive online genealogy collection containing various records: marriages, deaths, hospital admissions, port passengers, etc.

To get full access to all its 486 databases with 1.4+ billion entries, covering the US and 16 other countries, and spanning across half a millennium, you must become a paid member (for example, Individual Membership will cost you $99.95/year). Only 45 databases are available for free. 
Library of Congress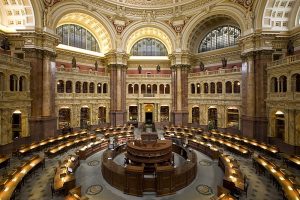 There should be no surprise that one of the biggest libraries in the world would make an appearance in this list. Based in Washington D.C., this research center offers brilliant genealogical guides and indexes and boasts an impressive genealogy collection full of periodicals, local histories, city directories, maps, manuscripts, photographs, microfilms – the list goes on.

A special mention goes to their American Memory project, an online-database of various media converted into the digital form and spanning many time periods.
New York Public Library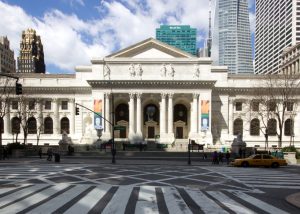 Another library that holds the title of "one of the biggest in the world". NYC Public Library is proud of its genealogy division – its countless collections extend far beyond the local region.

Their ancestry library includes millions of names in vital and census records, as well as birth, marriage and death notices. There you may also find city directories, passenger lists and naturalization records, military and holocaust records, and much more. However, remote access to the ancestry library has recently been terminated – all the resources are only available on the premises.
Detroit Public Library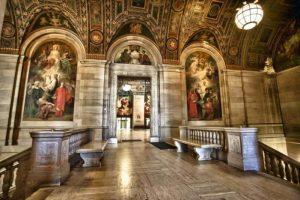 Detroit Public Library's database including a huge number of birth, marriage, military and death records, as well as federal and state census records, makes it one of the best genealogy libraries in the US.

However, the biggest downside for someone who likes doing their research from home would be that their Ancestry Library is only available to the public from any of the library's locations. There are 7 locations in total, all of them within the city of Detroit, MI. 
Dallas Public Central Library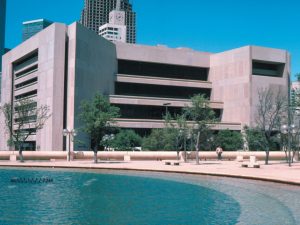 This facility's ancestry library is one of the largest in the southern USA. Thousands of their volumes, photos, maps and microfilms date back to the 18th century and include birth, death, tax, marriage, deed, probate records, both state and county.

Particularly interesting and rich is the military record database, spanning from the Revolutionary War to WWII. Unfortunately, as with the Detroit Public Library, the ancestry collection is only available on-site – online access to it was closed on Dec 31, 2021. 
Los Angeles Public Library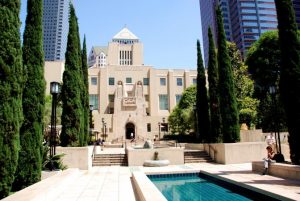 This West Coast-located entry has 75 open access History, Geography & Genealogy databases containing numerous federal and state census records, vital records, family histories, obituaries, periodicals, etc.

It's also especially renowned for one of the biggest map collections in the USA, African American and African Indian collections, as well as autograph collections. All of the above-mentioned resources will be available to you online.
Houston Public Library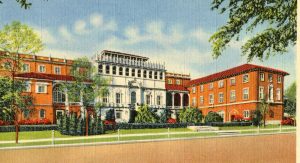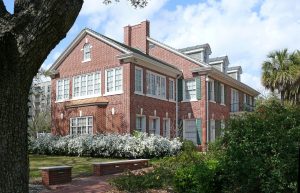 Houston Public Library is home to the Clayton Library Center for Genealogical Research – a center most famous for its southern US area records, death certificates and family histories in particular. Special attention is also paid to African American heritage.

The current digital file collection is still being updated, as most of the center's extensive collection is only available on-site; so to make the most use of their databases, it is highly recommended to do research on the premises.