General/Ancestry Research Guides
Examples of Family Traditions to Keep Your Family Memories
05.31.2022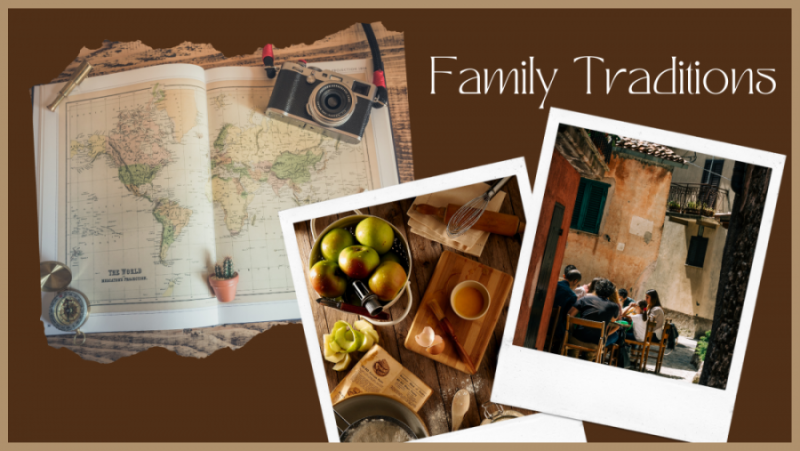 Documenting family history is very often thought of as a project. The task can be a daunting one, considering the sheer volume of information needed in order to piece together an entire family's history. A change in approach may just help to ease this process considerably. Here, we take a look at some traditions that a family can adopt in order to make the preservation of the family heritage a continuous process.
What is a family tradition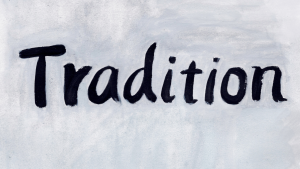 There are probably as many family traditions as there are families. The variety of activities that families get up to as part of their culture is incredibly varied. What they have in common though, is that they serve to bring everyone together, to participate in something that is common to all of them and identifies them as a family. These could range from conventional activities, like Christmas celebrations, birthdays or anniversaries, to the more quirky, like elaborate gift hunts or full moon activities.
Why are family traditions important?
There are many reasons why family traditions are important and play a crucial role not just for the family as a whole but at the individual level as well.
Creates a sense of comfort and security
It might seem counterintuitive at first, but there is something to be said for the value of routines. Predictability imparts a sense of stability in people. So the familiarity of regular family rituals helps to give members a feeling of safety.  
Gives a reason for the family to get together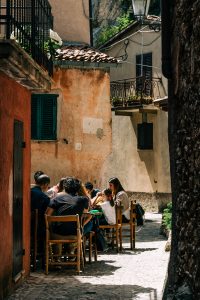 As children mature and parents advance in age, households normally tend to drift apart. Each member going about their own lives, each in pursuit of their respective goals and ambitions. In time, it often turns out that people are scattered geographically. Things like having meals together, celebrating birthdays – activities that used to be regular events become less and less so. Having traditions gives everyone a reason to gather and be together again even when people are spread out across different geographical locations. 
Promotes a healthy work-life balance
If a person has a demanding job, as most do, it can often be a challenge to completely switch off from it even while they are at home. Especially with the advent of modern technology, which enables us to stay connected 24 hours a day, wherever we may be. Emails, and other notifications come in throughout the day. And even when they don't, it is difficult to break the habit of continuously glancing at your screen to make sure you haven't missed something important. Sometimes, finding something to be fully engaged in might be the best way to completely disengage from these other activities. Developing a family culture of getting together and doing some activity therefore helps people completely unplug from work and fully dedicate their time and attention to their families. 
Preserve your family history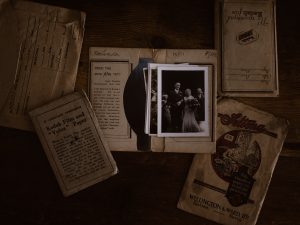 By regularly getting together, families create memories, and, in this day and age, lots of photo opportunities. Events also provide convenient time references for past events. For example, an end of year reunion very helpfully adds a time and date that can easily be determined just by looking at a picture years down the road. These occasions generate lots of images and other assets that could prove crucial for documentation of the family history should someone decide to do that at some point.
Examples of family traditions
There are many different traditions families can adopt that can specifically contribute to the preservation of family history.
Genealogy research
Carrying out family research can help people bond, help them discover long lost relatives and also be a fun activity for everyone. There are many different ways to carry out the research. You could, for instance, commit to building a family tree. Members of the family can all contribute in some way, adding pictures of relatives for example. This not only helps everyone understand their history better, it can also foster a sense of unity.
Family traveling
One of the most powerful ways to get in touch with your history is to physically visit places that hold significance to your past. Embarking on a genealogy trip will help you open up your past in a way that simply cannot be done in any other way. A trip to an ancestral home for example, or burial sites of your forebears can bring life to your family history in a very powerful and compelling way.
Collecting family recipes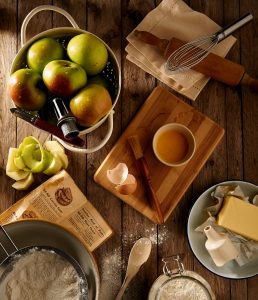 A sense that is not often thought about in the discussion of history is that of taste. Oddly enough, being able to recreate the cuisine of your forebears brings you closer to their lives in a way that is unique and very personal. So by recording your special family recipes and collecting them, you almost get to sit at the dinner table with your ancestors, and you give those coming after you the chance to do the same with you. So make sure you add this activity to your family tradition menu as well.
Letters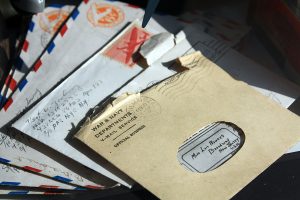 Exchanging letters may seem quaint today, but a glance at the history books shows just how insightful this can be for future generations. It shows the hopes, dreams, cares and worries of the authors, and gives the readers an intimate look into their own history. So if you are not keen on the idea of licking stamps and envelopes and waiting a few business days to get your message delivered, let alone replied to, finding and collecting letters can be an extremely useful source of information for documenting your ancestry. The correspondence typically yields excellent anecdotes with which to enrich the narrative.
Family interview
It may seem like an unusual idea, considering that interviews seem like an activity exclusively for the famous or for something television-worthy. However, having a sit-down with a relative and having them walk through their lives with you can be an immensely precious resource – a first hand account that future generations would no doubt find fascinating.
Conclusion
Documenting your family history doesn't always need to be a daunting, challenging, resource-intensive project. Your favorite family tradition may well turn out to be the best source of anecdotal information about you, your parents and your siblings. By regularly holding events together, and recording them in some form or another, you are well on your way to preserving your family history.