J.R.R. Tolkien: explore his life along with a family tree and the inspiration for his epic fantasy trilogy The Lord of the Ring
03.22.2023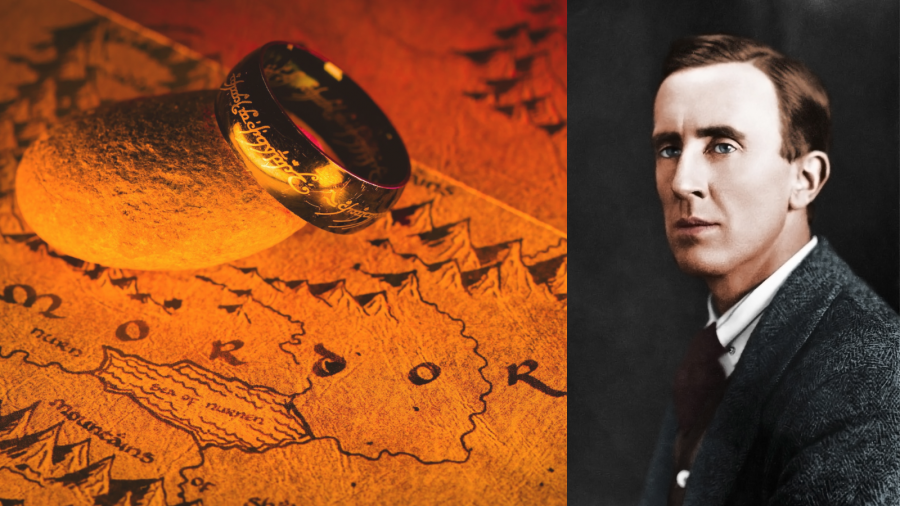 John Ronald Reuel Tolkien (1892–1973) is one of the most popular authors in modern history. His "The Hobbit" (1937) and "The Lord of the Rings" (1954–1955), set in the parallel universe of Middle-Earth, captivated readers all over the world. His works were even chosen as the best books of the 20th century in three separate British surveys conducted by Channel 4/Waterstone's, the Folio Society, and SFX. On top of that, he spent a lot of his life teaching Anglo-Saxon (Old English) at the University of Oxford.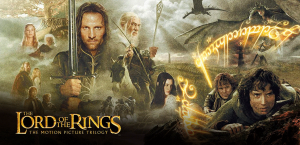 To learn more about the source material behind The Lord Of The Rings movies, the inspiration behind The Lord Of The Rings books and Tolkien's bio, keep reading this article.
Biography of J.R.R. Tolkien
Early life and education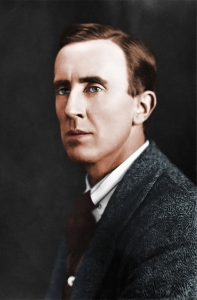 John Ronald (or just Ronald to family and friends) was born in Bloemfontein, South Africa on January 3, 1892. He wouldn't spend much time there though, as, after his father passed away in 1896, his family moved to England, more specifically the West Midlands. 
1900 would be a significant year for young Ronald. That year, his mother Mabel and her sister May were admitted into the Roman Catholic Church. That meant that Ronald and his brother Hilary would also be raised as devoted Catholics, which Tolkien remained for the rest of his life. 
The Tolkien family lived on the verge of poverty. Ronald's tough childhood would become even tougher, when Mabel died of diabetes in 1904, leaving her orphaned children penniless. Local parish priest Father Francis would then take care of them and oversee their further upbringing.
By that time, Ronald had already displayed impressive language prowess. During his schooling, he picked up both modern and ancient languages in Gothic, Latin, Greek and Finnish. Most notably, between 1911 and 1915 he attended Exeter College in Oxford, initially studying classics, but later switching to English language and literature and graduating with first-class honors. His life would take a major turn when in the summer of 1916 he arrived at the Somme to fight in World War I as part of the 74th Brigade, 25th Division.
Academic career and literary influences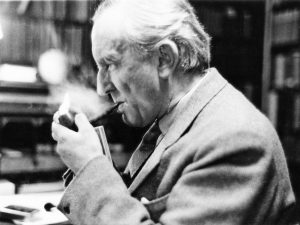 After Ronald was demobilized, he had a brief spell as Assistant Lexicographer for the New English Dictionary (the "Oxford English Dictionary"). After that, in 1920, he applied for the position of Associate Professor in English Language at the University of Leeds and, to his initial astonishment, he was appointed.
Ronald spent 5 years in Leeds, where he started to work on what would become the famous Elvish language. When a position of Professor of Anglo-Saxon at Oxford became available in 1925, Tolkien made a decision to return to the familiar place.

Although Tolkien spent the rest of his academic career in Oxford until his retirement in 1959, he had a relatively scarce record of scholarly publications. However, when did publish his scientific works, they were often highly praised, most notably his "Beowulf, the Monsters and the Critics".
When it comes to his literary influences, Ronald often named such authors as John Buchan and H. Rider Haggard. And it seems true as the similarities between the three writers have been highlighted by a number of critics. For instance, Auden likened Buchan's suspense novel The Thirty-Nine Steps to Tolkien's The Fellowship of the Ring. And according to Nelson, Tolkien had vivid tones of Haggard's "mythopoeic and simple adventure romance".
Personal life and family tree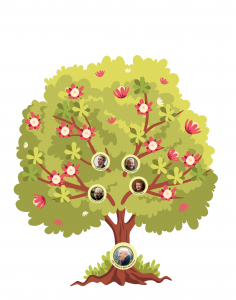 Some of the earliest recorded Tolkien roots lie in Poland – Ronald's great-great grandfather  John (Johann) Benjamin Tolkien, immigrated to Britain from Gdansk in 1772 along with his brother Daniel. Ronald's parents, Arthur Reuel Tolkien and Mabel Suffield would later relocate to South Africa in search of greater career opportunities.
Ronald married his only true love, Edith Mary Bratt, just before he left for military service in the spring of 1916. And while he was fighting for Britain in the field of France, Edith gave birth to their first child, John Francis, in 1917. The couple would have three more children together, Michael (b. 1920), Christopher (b. 1924) and Priscilla (b. 1929). John would become a priest, Michael and Christopher would devote their lives to teaching at schools and universities, while Priscilla mostly worked in social services.
The Lord of the Rings
Inspiration And Sources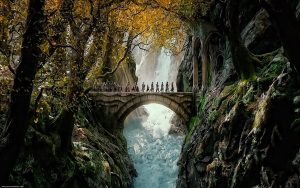 Along with some inspiration taken from his predecessors like Buchan and Haggard, a lot of personal experiences influenced Ronald in his writing process. For instance, J.R.R. Tolkien books have numerous religious allegories, which is fitting as Ronald was a devout Catholic. Some of these allegories are the struggle between good and evil, the triumph of humility over greed, the themes of death and resurrection.
A number of elements from Germanic, Finnish, Greek, and Celtic mythology were also added by the famous Lord Of The Rings author. Gandalf, for instance, was influenced by Norse mythology, particularly the story of Odin. Both are typically described as being elderly men with white beards, hats with wide brims, and staffs. The origins of the sword Narsil may also possibly connect it to the magical sword Gram, which was used to slay the dragon Fafnir.
What made spiders into agents of terror in the Tolkien books took place when he was still a kid and lived in South Africa. He was famously bitten by a large-sized arachnid, and Ronald later acknowledged that he wasn't a huge admirer of spiders but insisted that he "did not loathe them particularly".
Middle-Earth And The Fellowship Of The Ring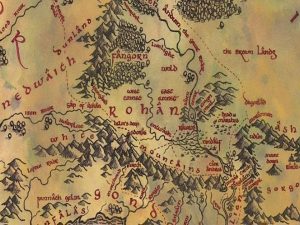 Warwickshire, where Ronald was raised, with its majestic old towns and open fields would eventually act as the setting for the Shire. At the same time, his memories of the highly industrialized Birmingham would inspire him to create Isengard from The Two Towers.
In turn, the gothic Mordor was inspired by Tolkien's experience fighting in the trenches during World War I. Particularly, the Dead Marshes north of Mordor were inspired by Tolkien's memories of the Battle of the Somme. Moreover, the plot would allude to the employment of tanks during World War I as the "metal dragons that contributed to the Fall of Gondolin." Because of these historic parallels, many critics hypothesized that Tolkien's books were more than just escapes into fantasy. They were rather representations of terrible miseries of war through their realistic depictions of conflict in Middle-earth.
Some members of The Fellowship Of The Ring also have real-life inspirations. His relationship with his wife Edith would serve as reference for the chemistry between Aragorn and Arwen. Even when Ronald's wife passed away, he asked that the names of these characters be etched on their gravestones.
Pop Culture And Fan Community
The Lord Of The Rings movies and books have become one of the biggest pop culture phenomena in modern history. The book sales are estimated at around 150 million copies, which is one of all-time highs; and the original film trilogy gathered 17 Academy Awards and just under 3 billion USD in the box office. The characters and events portrayed in Tolkien's works are referenced and even parodied in dozens of modern pop culture products, from Hollywood to YouTube. 
The Lord Of The Rings movies and books fan following is also one of the biggest and strongest in the world. Millions of people dressed like the book characters gathering at fan conventions and comic-cons all across the globe. Even a lot of the actors who play their parts in Lord Of The Rings films are known to be huge fans. Some even describe the shooting process as a life-changing experience, as Dominic Monaghan, for example. Monaghan played the hobbit Merry Brandybuck and his on-screen friendship with actor Billy Boyd, who played Pippin, turned into a real-life one. Now the two are so close that they even host a podcast together called The Friendship Onion, which "peels back the layers of their friendship, both on screen and off."
Conclusion  
J.R.R. Tolkien had a lot of challenges to endure in his childhood days, but his passion for knowledge kept him going through the tough times and helped him become the legendary author he is. A talented linguist, a devout Catholic, a war veteran, a loving husband and father – these are some of the descriptions you can use when talking about who Tolkien was.  
His books were inspired by real-life locations, people, events and even religions and mythos. And it is through the combination of whimsical fantasy and gritty reality that the books have been a gigantic success and have earned a massive fan following.