The Treeamily team aims to make it easier for its community members to create diverse visualizations of their family trees and let them enjoy the process to the fullest. After months of developing and testing the beta version with our users, we are happy to introduce our first major update. In this article, we will guide you through the new features and enhanced functionality of the Treemily family tree online builder.
What's New?
Besides the enhanced User Experience-focused layout and redesign, we've introduced a richer and cleaner interface for our family tree online builder. Our major goal was to provide the Treemily community with seamless user experience and let our users create family history visualizations easier and faster than ever. These are the key updates you'll get with the new builder:
Demo Tour for New and Existing Users
Both new and existing users can now try out our family tree builder for free. If you already have a Treemily account, simply click on the Treemily Demo button on the top bar of your profile. If you are a new user, try our demo for free now. New accounts will be automatically assigned to the Treemily Basic plan. Our demo is a fully-featured interactive family tree builder that allows you to design your own stunning family visualizations in only a few steps. As soon as you are finished with the creation process, you can proceed to the next step and order one of the available products. Choose a poster or a framed picture to place your family tree at home or share a digital version with your friends and relatives on Facebook.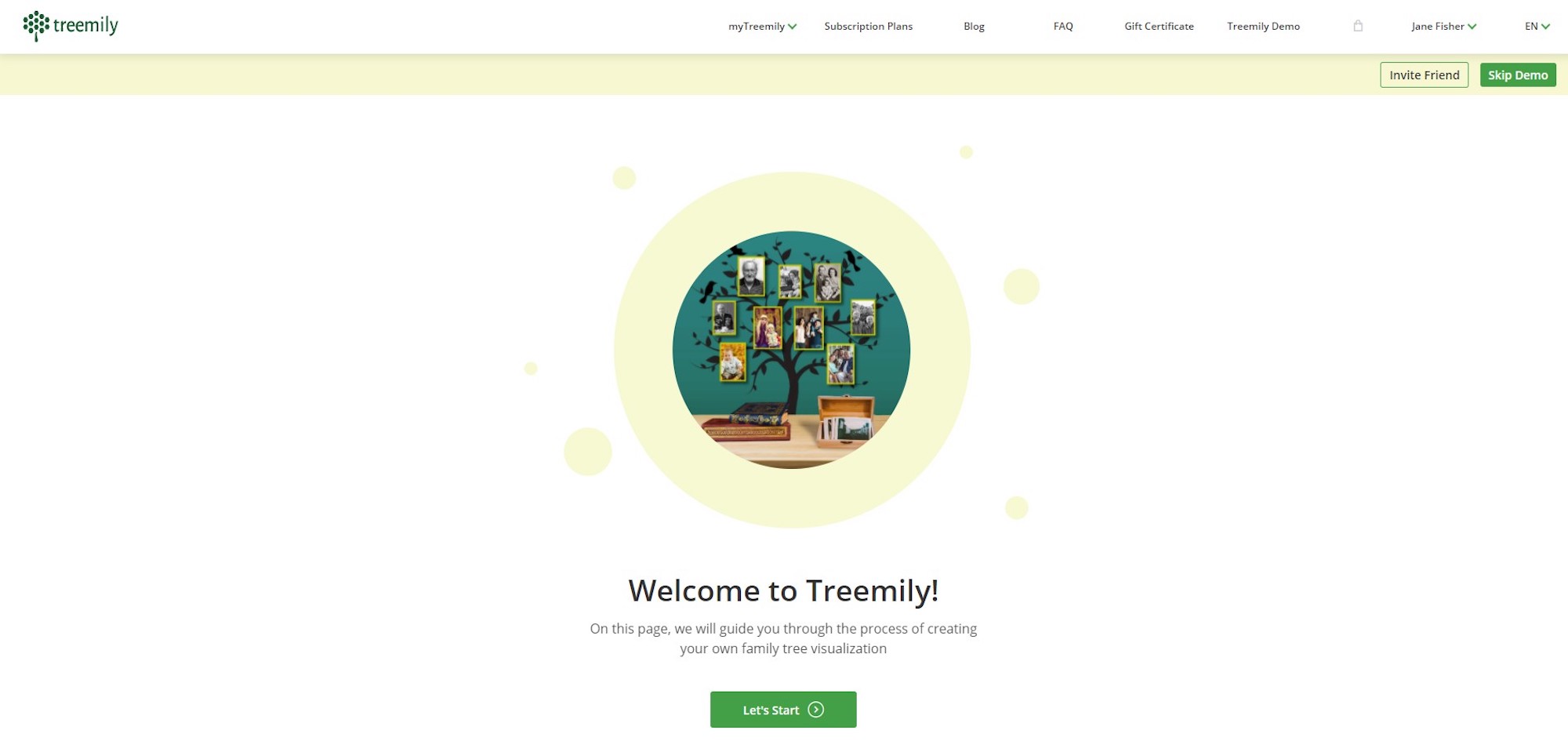 New designs
When generating a descendants tree from a family chart, users can now pick out of three types of design including a newly introduced Traditional Photo Tree template.
Suggested sizes
As soon as your ancestor or descendant tree is ready, you can pick one of the three types of products: posters, framed, and digital versions. When choosing any of the following options, the builder will offer the most preferred sizes for your tree. However, you can still pick any other size available on the size list.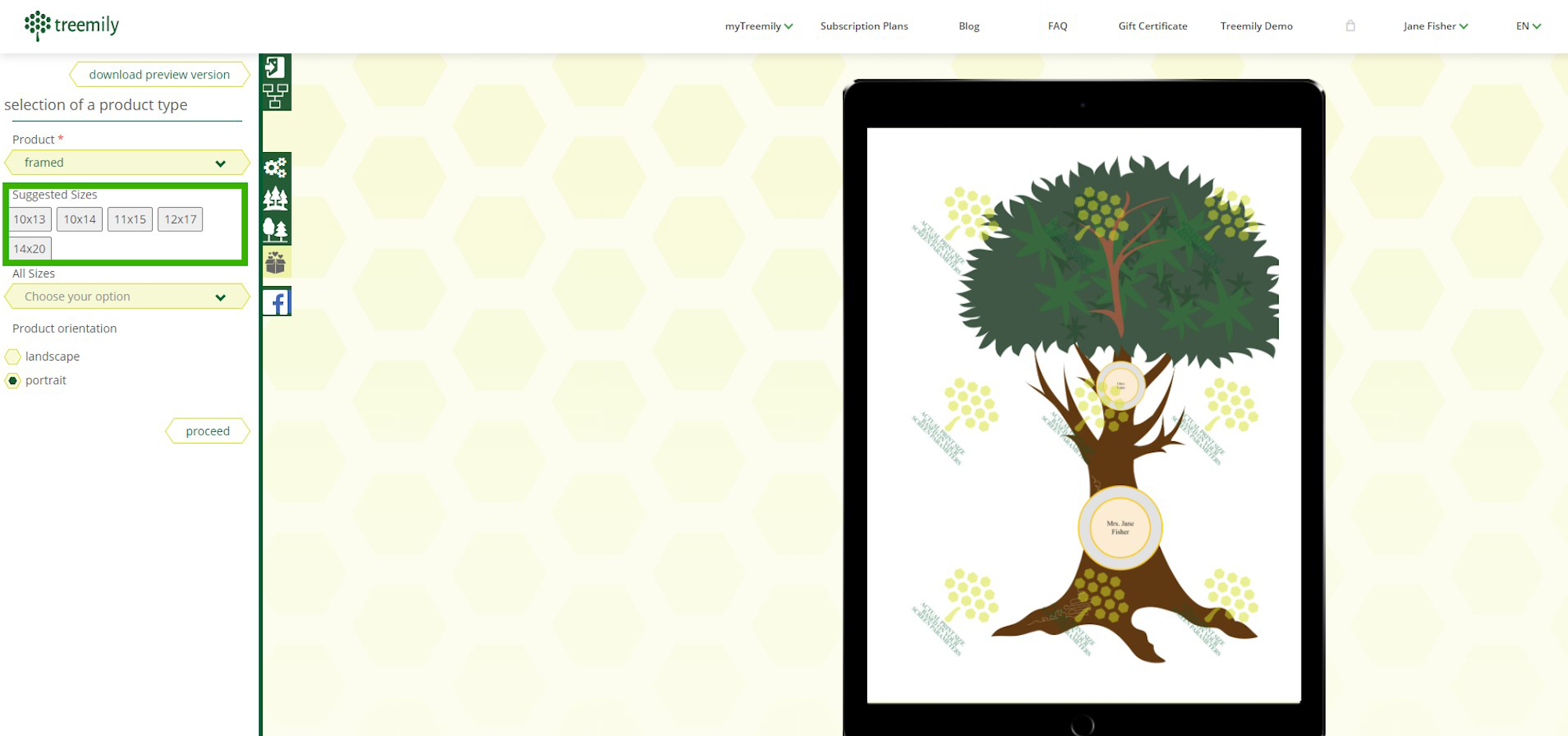 Improved performance for the Family Charts & Treemily editors
Our family tree online builder is fast and easy to use. You can play with various designs and sizes of your family charts and trees to make them look exactly as you want them to be. Create visualizations of your family history in a few clicks and get back to your project to add new family members any time you want!
Visualize your family history now!
If you are a member of the Treemily community, go ahead and check out the Treemily demo now and enjoy all the new features at once. New users can create an account and will be offered to try out a demo version as soon as the registration is complete.
Join Treemily now and create the most stunning family tree visualizations. Invite friends and family members to help you with your project and share it on Facebook. Try our family tree builder free of charge and keep the memory of your loved ones for future generations!