General/Famous Families/History
Prince Philip's Family Tree: Ancestors, Parents, Children, Grand and Great-Grandchildren
09.15.2023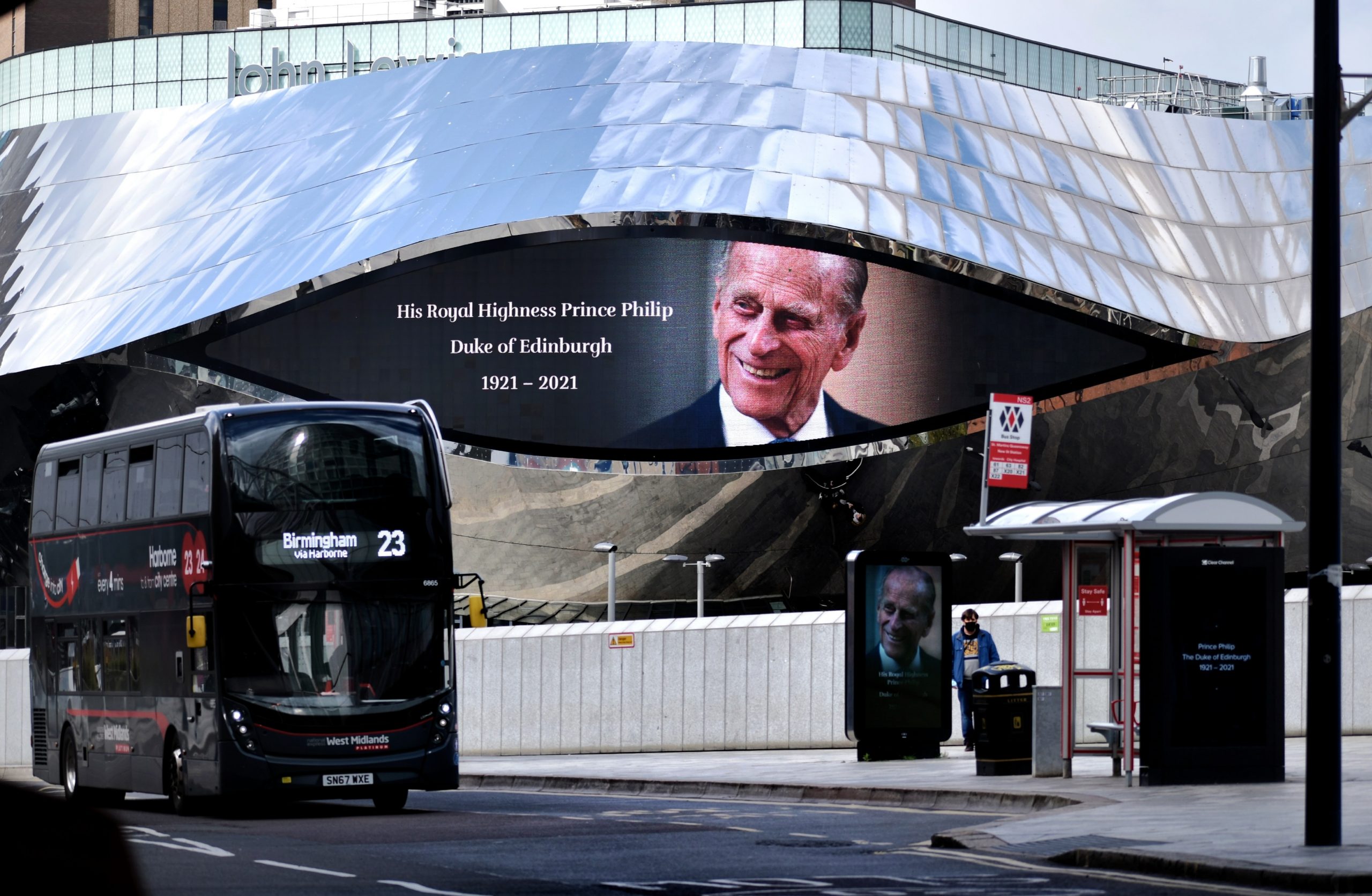 On April 9th, 2021, Buckingham Palace announced the death of Prince Philip, the husband of Elizabeth II, Queen of the United Kingdom at the time. He passed away peacefully at Windsor Castle at the age of 99. Prince Philip was the longest-serving consort in British history but there are many other things His Royal Highness will be remembered for. Today, the Treemily team wants to pay tribute to the Duke of Edinburgh and with the help of Family Tree Maker tell you more about his family's past and future generations. 
Prince Philip – Duke of Edinburgh
Prince Philip of Greece and Denmark was born on June 10th, 1921, in Mon Repos villa on the island of Corfu, Kingdom of Greece at that time. Philip was the youngest child and the only son of Princess Alice of Battenberg and Prince Andrew of Greece and Denmark. The prince was born during the Greco-Turkish War and his very first years of childhood were not the calmest ones. His uncle Constantine I, the King of Greece at that time, was forced to abdicate when the war was over in 1922. Constantine I and Philip's father were arrested, while Princess Alice and her entire family had to live under constant surveillance. 
Prince Philip's History and Early Years
In December 1922, Prince Andrew was banished from Greece for life by a revolutionary court, thus forcing his family to evacuate to France. It is known that Prince Philip was carried in a fruit box all the way from Greece to France to be kept safe. 
Philip began his education at The Elms school in Paris and was sent to his maternal grandmother, Victoria Mountbatten, to attend Cheam School in the UK at the age of 9. By the year 1933, all of Philip's sisters married German princes and moved to Germany while his mother was placed in an asylum due to schizophrenia. The same year he was sent to Germany to attend a boarding school but left for Scotland after two terms.
In 1939, Philip attended the Royal Naval College in the port of Dartmouth where he later met his wife, the future Queen of the United Kingdom. He served as a member of the British forces during the Second World War. It is a well-known fact that Philip's sister Cecille and her husband were members of the Nazi Party before the war and that his two other brothers-in-law were German SS officers. At the age of 21, Prince Philip became the youngest first lieutenant of HMS Wallace, one of the Revenge-class super-dreadnought battleships. 
Ancestors of Prince Philip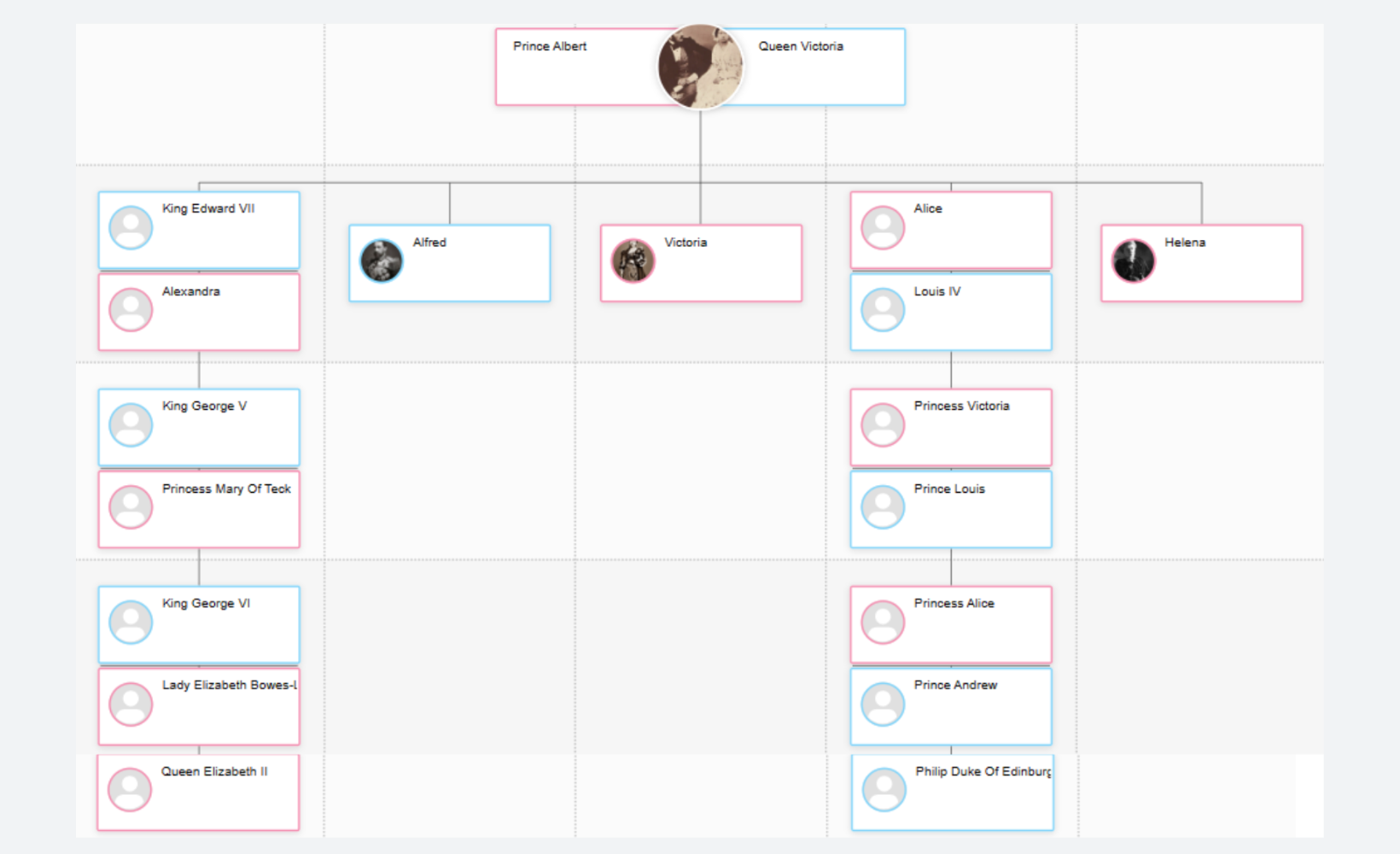 Parents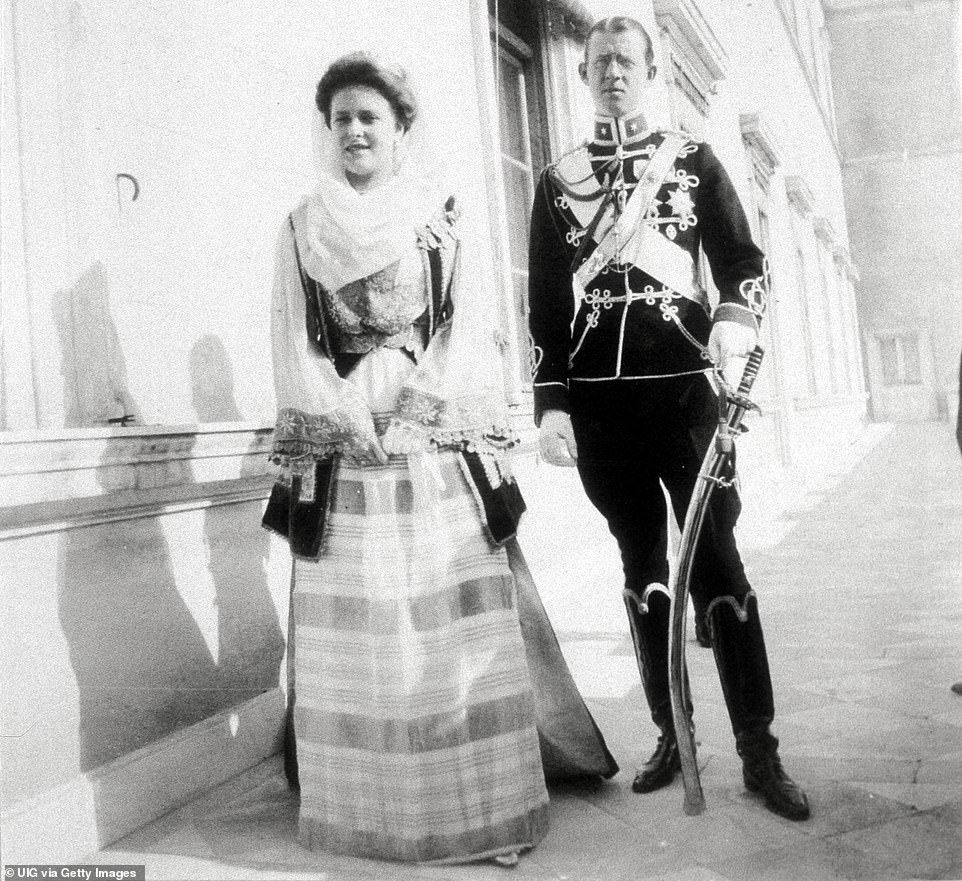 Philip's father, Prince Andrew of Greece and Denmark was born on February 2nd, 1882, in Athens and was the seventh child in the family. In 1902, he met his future wife Prince Alice while staying in London and the two got married only a year after. Princess Alice of Battenberg was born on February 25th, 1885, in Berkshire, UK. Besides Philip, the couple had four daughters Princess Margarita(1905-1981), Princess Theodora(1906–1969), Princess Cecilie (1911-1937), and Princess Sophie (1914-2001). In 1939, Prince Andrew was estranged from his wife and saw neither of his kids. He died of heart failure at the age of 62 in Monte Carlo, Monaco. In 1967, Princess Alice lived at Buckingham Palace in London where she died two years later. 
Paternal Line
Philip's grandfather George I of Greece was born on December 24th, 1845 in Copenhagen, the Kingdom of Denmark. He was the King of Greece for 40 years from 1863 to 1913. Philip's grandmother Olga Constantinovna of Russia was born on September 3rd, 1851 in Pavlovsk, Russian Empire and was a member of the Romanov dynasty. The two first met when Olga was only 12 years old and got married four years later. Together they had eight children: five sons and three daughters. On March 18th, 1913, George I of Greece was assassinated and Olga Constantinovna decided to return to Russia. After the Russian Revolution, Olga had to escape to Switzerland. She spent her final years with her youngest son, Prince Christopher, and died at the age of 74. 
Maternal Line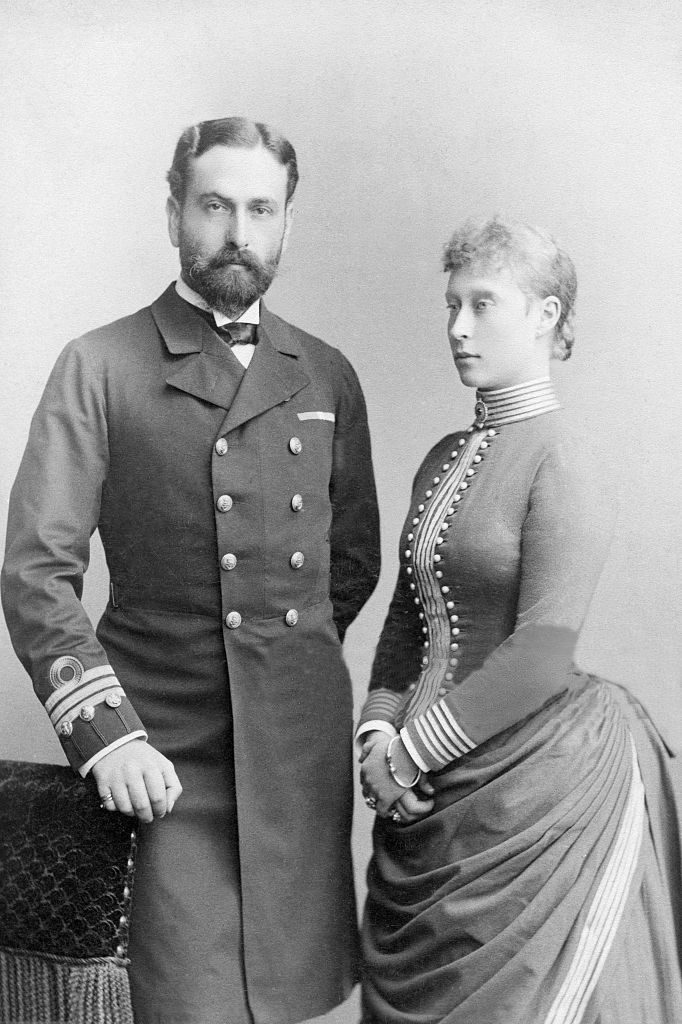 Prince Philip is related to Queen Victoria through his maternal line. His grandmother, Princess Victoria of Hesse and Rhine was born to  Princess Alice, the daughter of Queen Victoria, and Louis IV, Grand Duke of Hesse and by Rhine on April 5th, 1863, at Windsor Castle in Berkshire.  Philip's grandfather, Prince Louis of Battenberg was born on May 24th, 1854in Graz, Austria. Prince Louis and Princess Victoria got married in 1882. Including Princess Alice, the couple had four children. Prince Louis died of heart failure in 1921. 29 years later, his wife Princess Victoria died at the age of 87 in London.
Prince Philip and Queen Elizabeth Family Tree

Queen Elizabeth II (Wife)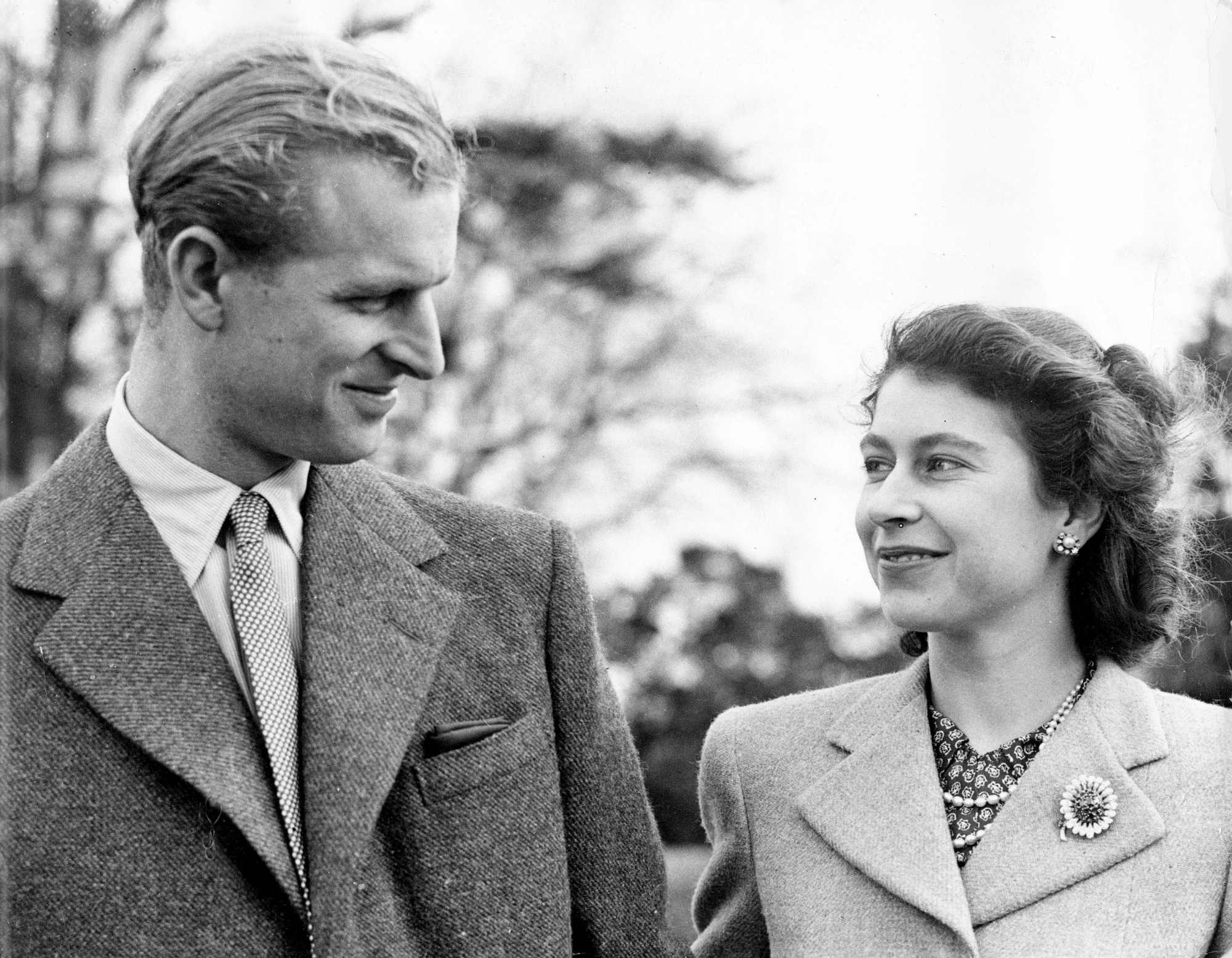 Philip's future wife Elizabeth Alexandra Mary Windsor was born on April 21st, 1926, to George VI, the future King of the United Kingdom, and his wife Elizabeth Angela Marguerite Bowes-Lyon, later known as Queen Elizabeth The Queen Mother. Philip and Elizabeth's engagement was announced on July 9th, 1947, and the couple got married the same year on November 20th.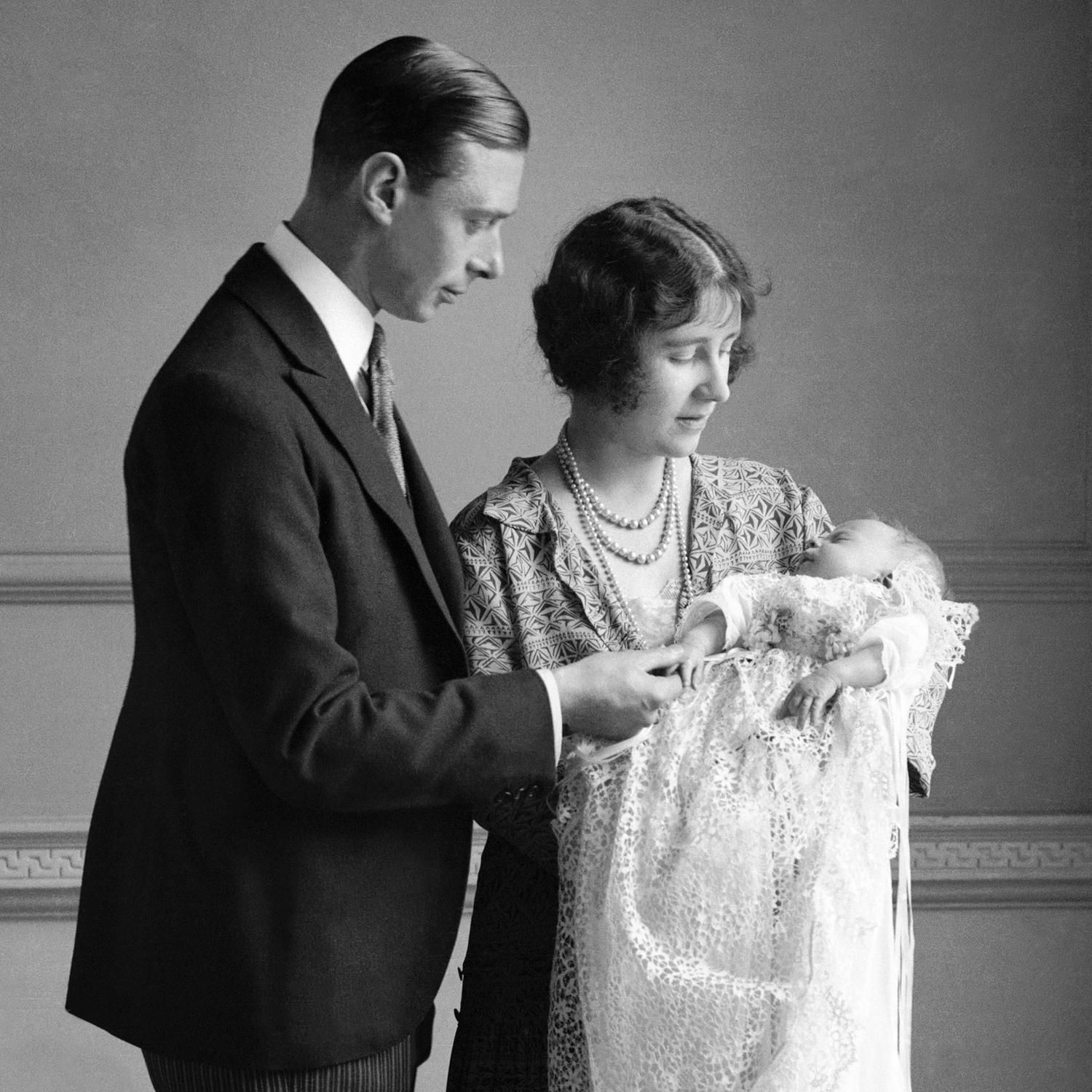 Prince Philip's Children
Prince Philip and Queen Elizabeth II had four children together: Prince Charles (born 1948), Princess Anne (born 1950), Prince Andrew (born 1960), and Prince Edward (born 1964). 
King Charles (born 1948)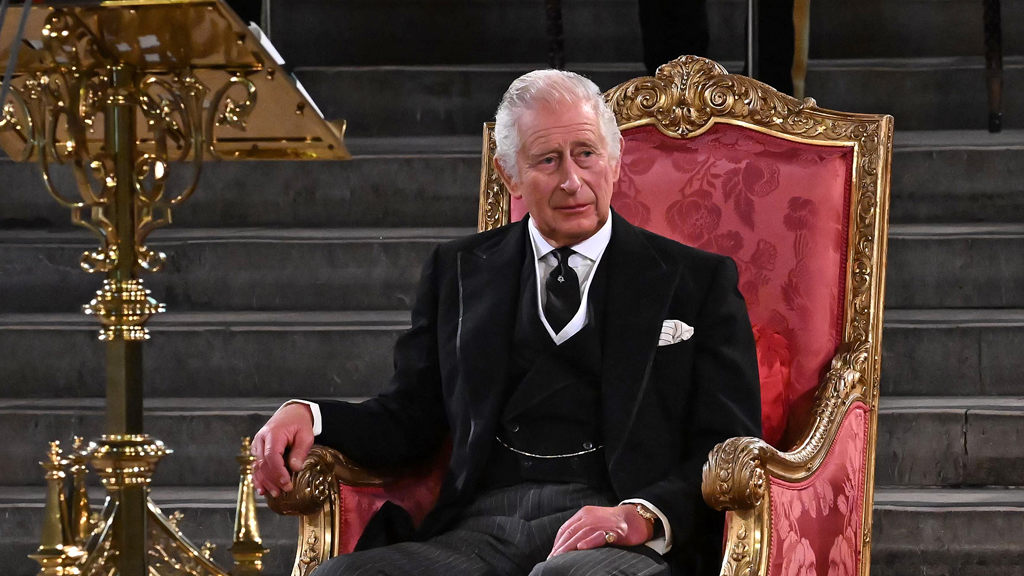 King Charles III, the oldest son of the Queen and Prince Philip, was crowned heir to the British throne on November 14, 1948, at Buckingham Palace, where he was born. He was also given the titles Prince of Wales and Earl of Chester when he was nine years old.
King Charles was the first royal heir to graduate from college – University of Cambridge, where he studied history, anthropology, and archaeology. Like his father before him, he then served in the British Royal Navy in his 20s before going on to become a helicopter pilot. 
In the summer of 1980, he started dating Diana Spencer, and in February of the following year, they got engaged. On July 29, 1981, they got married, and the following year, they had their first child, Prince William, whereas Prince Harry, the couple's second child, was born in 1984.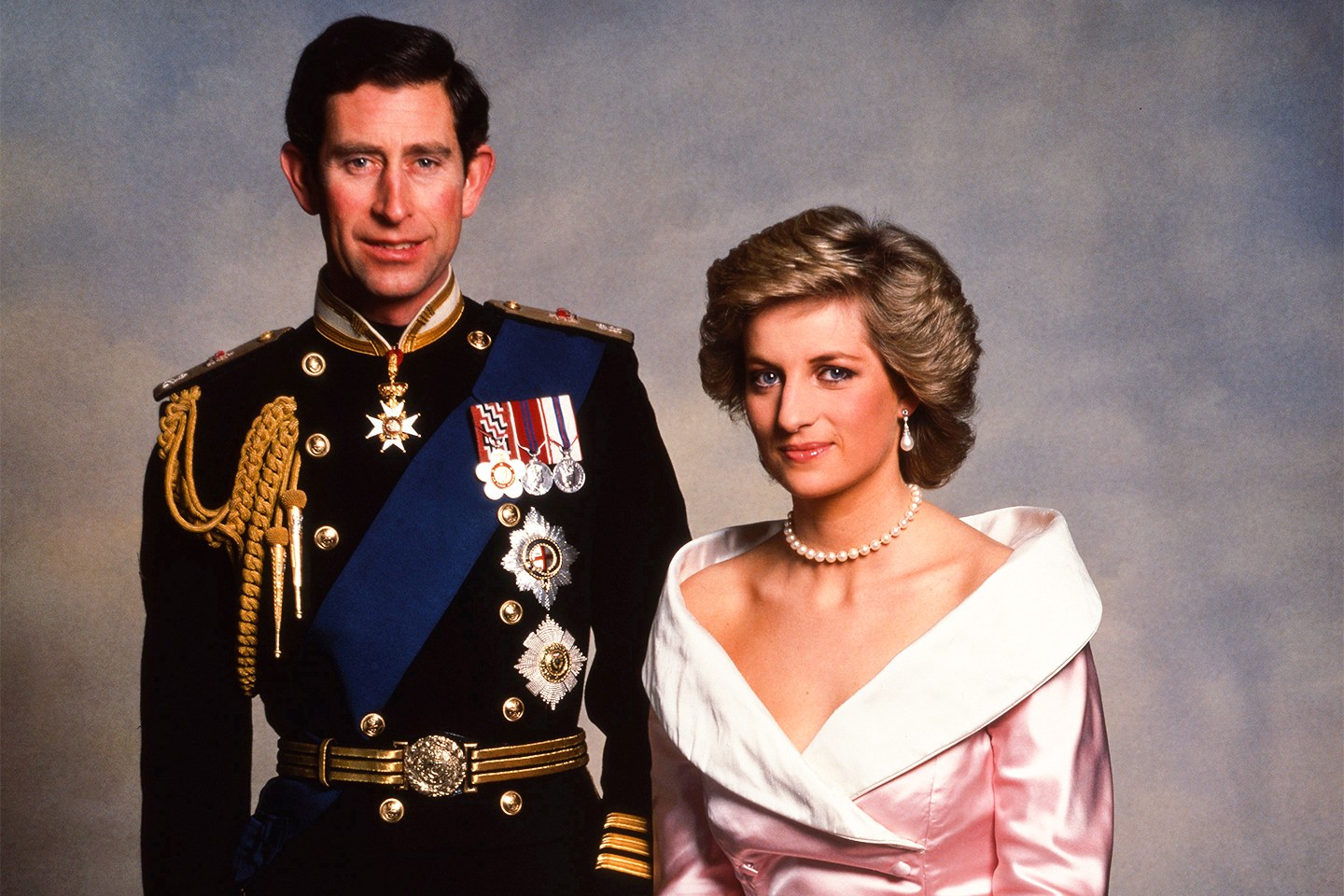 However, overtime Charles' marriage with Diana deteriorated as both acknowledged having an affair – they later separated in 1992 and divorced in 1996. Just one year later, Diana tragically perished in an infamous car accident.
After Queen Elizabeth passed away, Charles succeeded her as King Charles III and instantly took on the duties and rights of a crowned monarch. On May 6, 2023, he was installed as monarch during a ceremony held at Westminster Abbey in London.
Princess Anne (born 1950)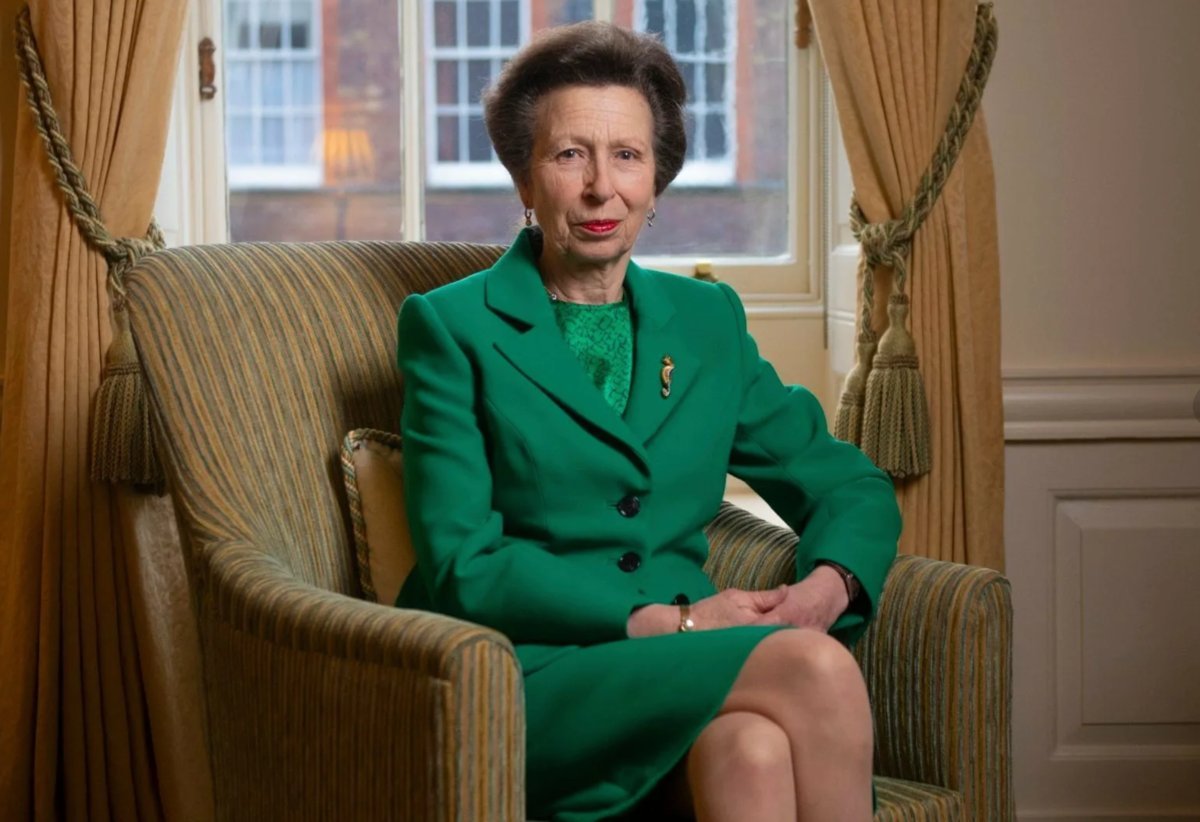 Princess Anne was born in London on August 15, 1950. Princess Anna is known for being a passionate equestrian as well as for recycling her wardrobe to the point where she would have been wearing the same clothes for decades. She became the first British royal to ever become an Olympian when she competed in horse riding  in the 1976 Olympic Games in Montreal. She. delivered a steady performance, finishing 24th overall
Continuing the theme of the Olympics, in 1973, Princess Anne married Olympic gold winner Captain Mark Phillips, with whom she has 2 children. Princess Anne formally assumed the role of Counsellor of State for King Charles III on December 7, 2022, enabling her to perform constitutional obligations for their elder brother in his absence. 
Prince Andrew (born 1960)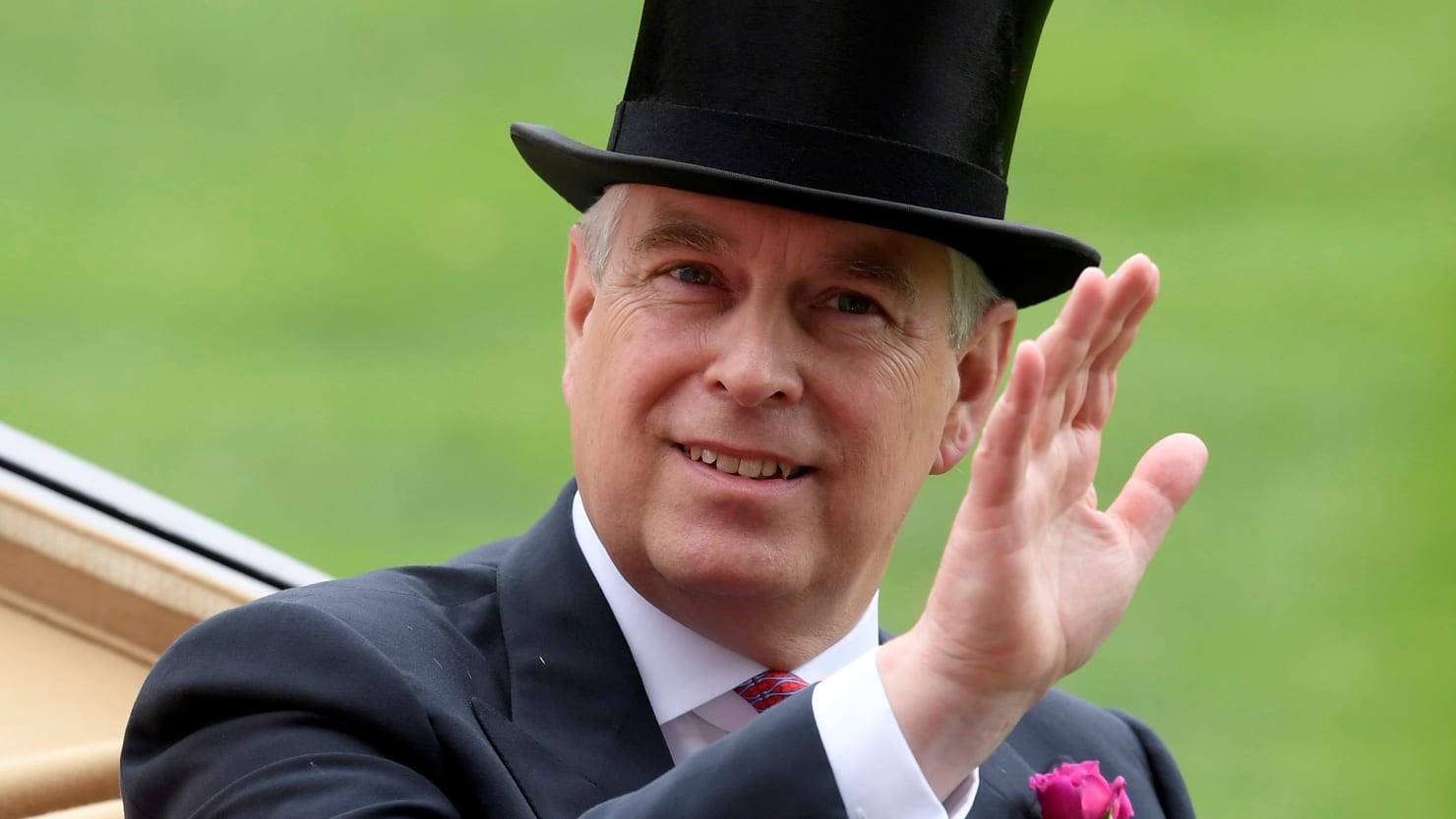 Prince Andrew, the second son and third child of Queen Elizabeth and Prince Philip, was born on February 19, 1960. Like his brother Charles, after finishing his studies, Prince Andrew joined the British Royal Navy. Prince Andrew married Sarah "Fergie" Ferguson in 1986, and since then the couple had 2 children – Princess Beatrice and Princess Eugenie. Prince Andrew and Sarah separated in 1992 and divorced in 1996, yet they continue to be close friends.
Prince Andrew gained notoriety when it was discovered that he had strong connections with the late convicted sex trafficker Jeffrey Epstein. Because of that, Prince Andrew resigned in 2011 from his position as the United Kingdom's Special Representative for International Trade and Investment. He's also no longer permitted to use the title "His Royal Highness", however, he still continues to actively participate in royal family events.
Prince Edward (born 1964)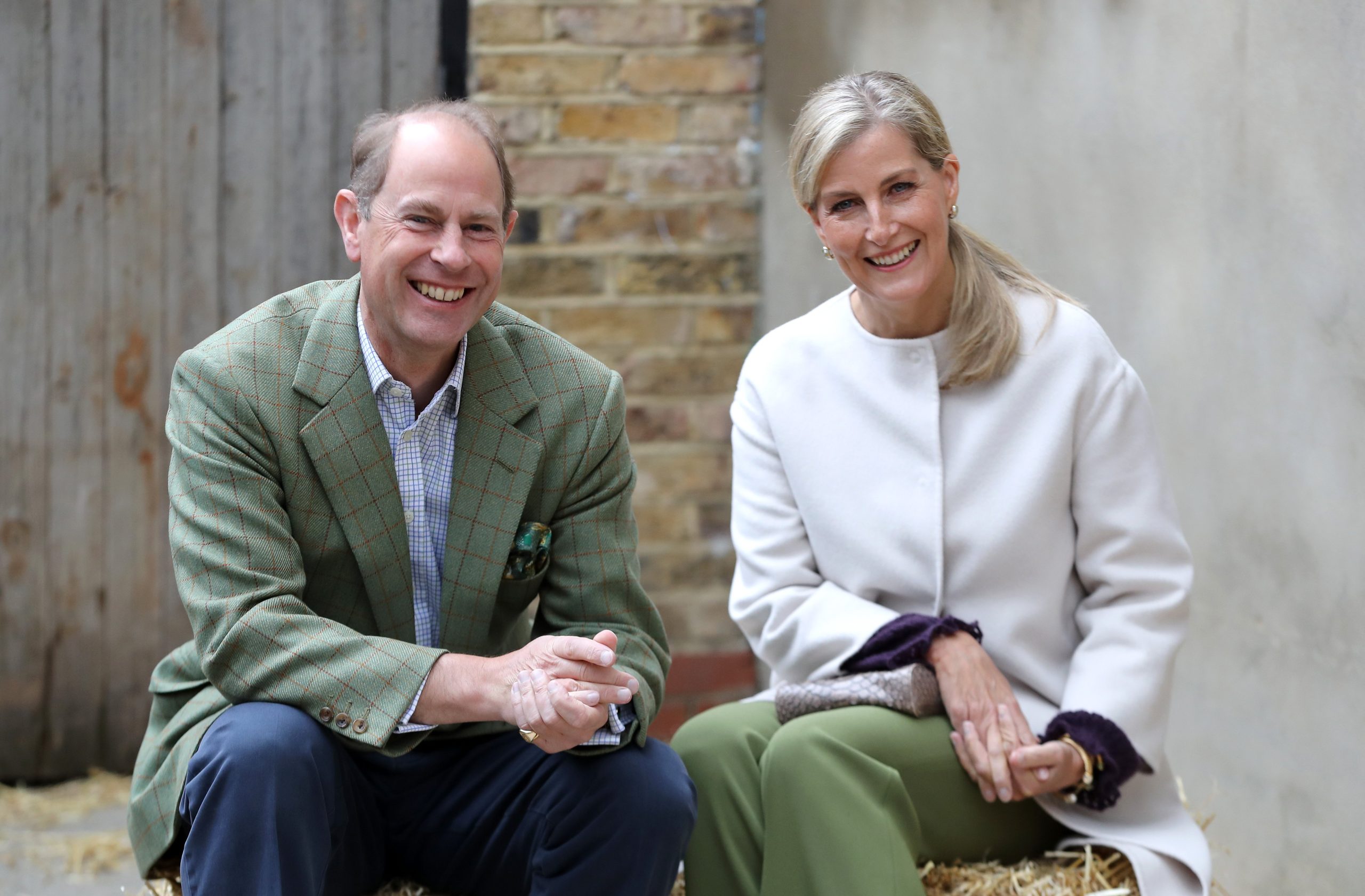 The youngest child of Queen Elizabeth and Prince Philip, Prince Edward was born in Buckingham Palace on March 10, 1964.
He was quoted as the "most charming and sensitive son" of the royal couple and he prefers to stay out of the public eye, rarely making headlines. His first big one, however, came in 1987 when he infamously left the Royal Marines during basic training, much to his father's disapproval, which caused a scandal.
Prince Edward also allegedly was in brief contention for the throne in Estonia, no matter how absurd that sounds. In 1994, the Estonian Royalist party apparently approached him about becoming the country's leader once the Soviet Union fell – an opportunity he respectfully declined.
On June 19, 1999, Prince Edward married Sophie Rhys-Jones, and the pair later took the titles of Earl and Countess of Wessex, with whom they have 2 children.
Prince Philip's Grandchildren
Prince Philip had eight grandchildren in total, with the oldest being Peter Phillips, 45, and the youngest – James, Viscount Severn, 15.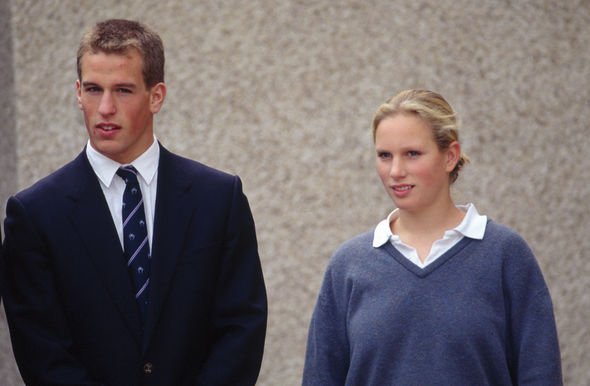 Peter Philips (born November 15th, 1977) and his sister Zara Tindall (born May 15th, 1981) are children of Princess Anne and Captain Mark Philips. They both don't have an official royal title but are still frequent guests at many important events such as Trooping the Colour.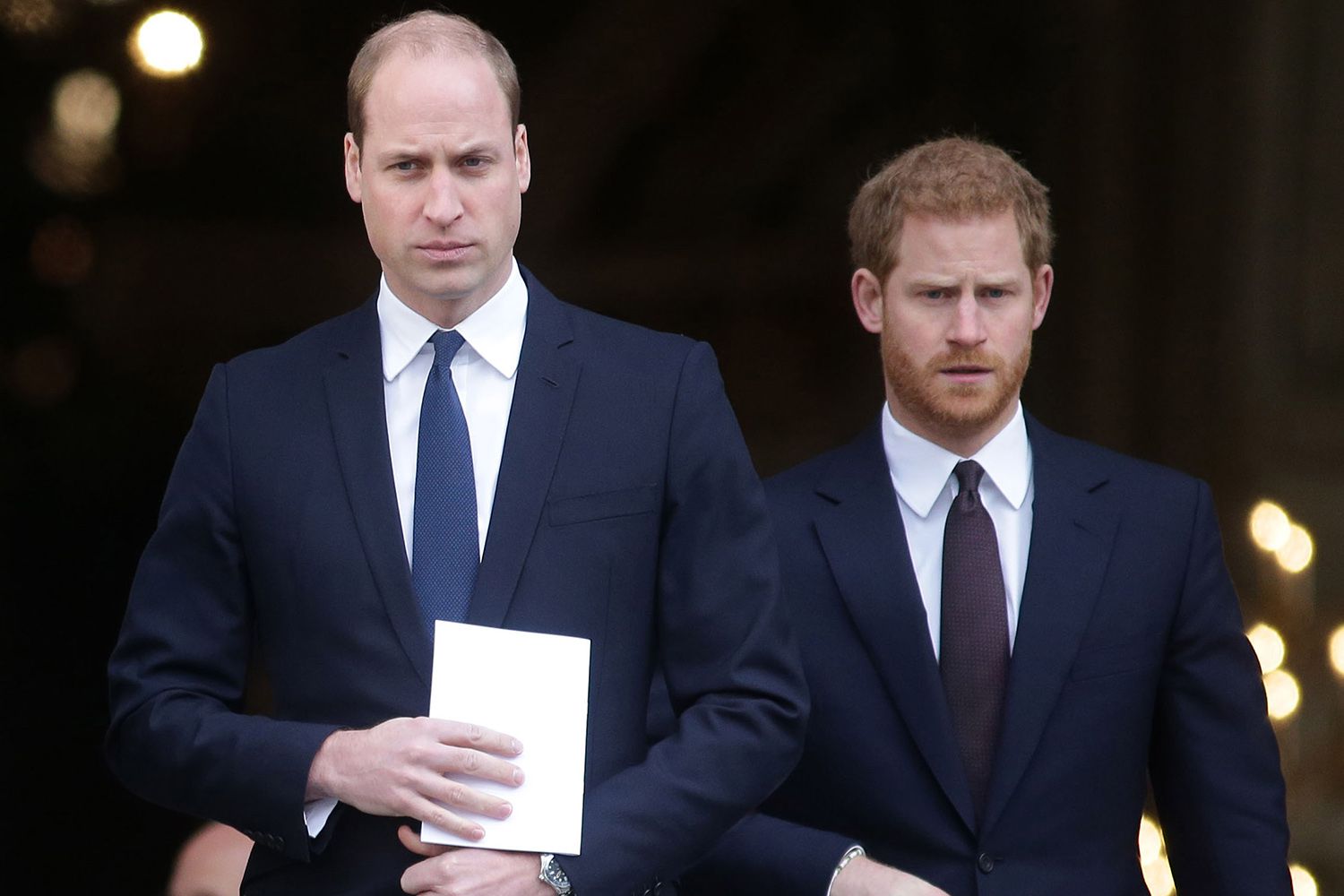 Prince William (born June 21st, 1982) and Prince Harry (born September 15th, 1984) are the two sons of Prince Charles and the late Princess Diana.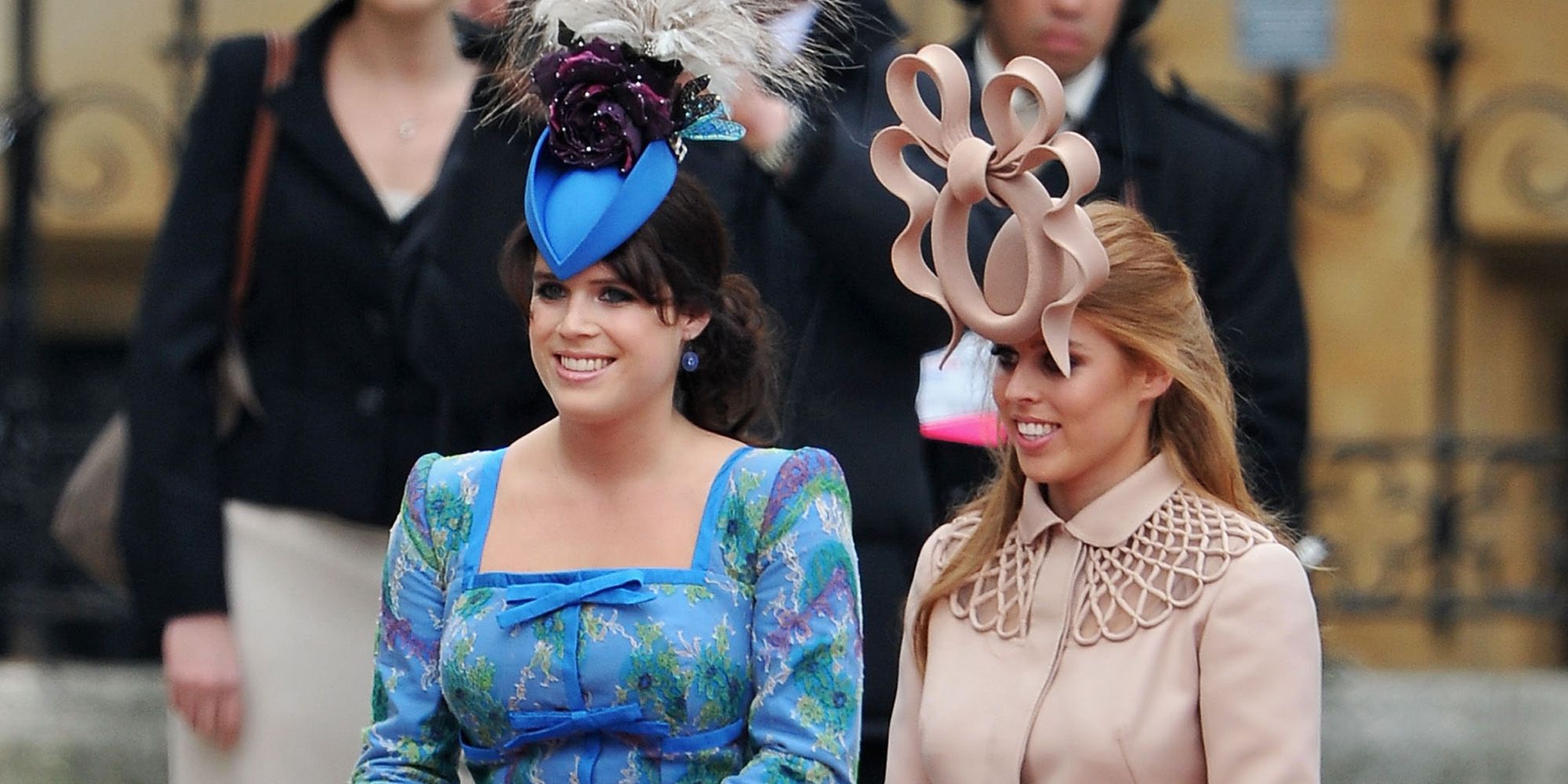 Princess Beatrice (born August 8th, 1988) and Princess Eugenie (born March 23rd, 1990) are the two daughters of Prince Andrew and Sarah Ferguson.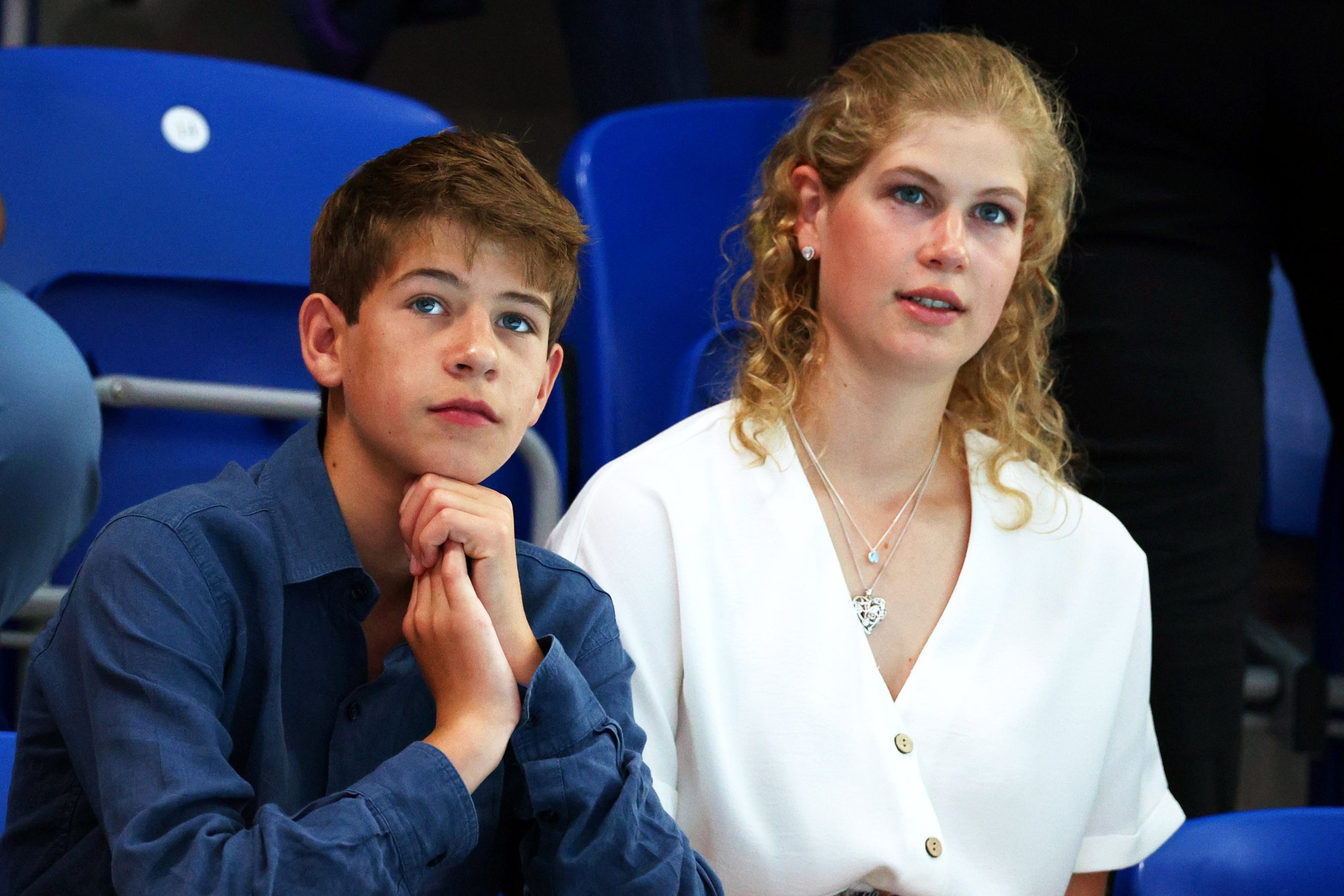 Lady Louise Windsor (born November 8th, 2003) and James, Viscount Severn (born December 18th, 2007) are the daughter and son of Prince Edward and Sophie, Countess of Wessex.
Prince Philip's Great-Grandchildren
As of September 2023, Prince Philip had 13 great-grandchildren, 10 of which he lived to see the birth of. 
Peter Phillips and his partner Autumn Kelly gave birth to the two oldest great-grandchildren – Savannah Phillips, 12 and Isla Phillips, 11. 
Prince William and Catherine, Princess of Wales have 3 children – Prince George, 9; Princess Charlotte, 8; and Prince Louis, 5.
Zara Phillips and her partner Mike Tindall add 3 more Prince Philip's great-grandchildren to our list – Mia Tindall, 9; Lena Tindall, 4 and Lucas Philip Tindall, 2.
Prince Harry and Meghan, Duchess of Sussex have a son and a daughter – Prince Archie Harrison, 3, and Princess Lilibet "Lili" Diana, 2.
Princess Beatrice has a daughter from Edoardo Mapelli Mozzi – Sienna Elizabeth Mapelli Mozzi, 1. 
And the couple of Princess Eugenie and Jack Brooksbank complete our list with two more entries – August Philip Hawke Brooksbank, 2; and the youngest Prince Philip's great-grandchild, Ernest George Ronnie Brooksbank, a newborn.
Find Out Whether You Are Related to the British Royal Family
Research your own family history to find out whether you have any connection with the British Royal Family. Create your own family visualizations with the Treemily Ancestry family tree maker to trace back your past generations.