How do you begin a genealogical journey? Almost every newbie researcher faces the problem of having inadequate skills to carry out extensive research. To get better results from your research you must develop a set of skills. Once you master these skills, a whole new world of opportunities will open up. But the obvious problem is that people often don't even know which skills they will need.
So, here at Treemily, we have prepared a list of top skills you need to develop to take your family genealogy research to the next level before creating your own ancestry chart using a family tree maker software.
Genealogy Research Requires Many Skills
Investigative Skills
Investigative skills are critical to successful research. One will have to analyze large amounts of data, sort it out and piece together the most difficult puzzles. Moreover, it's critical for a researcher to maintain an investigative mindset and an enquiring mind to be able to keep discovering new details.
Analytical Skills
Besides that, you have to start treating history like professional historians do, being able to analyze dates and sequences in the context of that time period, as well as be good with maps.
Communication and Linguistic Skills
On top of that, you have to have excellent communication skills. And it's not only to persuade reluctant or senior family members to share their memories and knowledge, just like real psychologists. But you might also find yourself in a position, where you need to deal with people from records centers. Requesting access or asking for an insight into the archives and other institutions are not outside the ordinary for such endeavor.
Good linguistic and writing skills are critical too. Quite often we have to read other alphabets and search for genealogical information in other languages.
Cryptographic Skills
In some cases you will need to be a graphologist, cryptographer and paleographer to decode illegible documents and old-fashioned handwriting. To decipher the prompts of old photographs we need to have the knowledge of old costumes and interiors. Besides that, knowing the conservation techniques would be a great benefit since we need to know how to store documents and photographs.
It's hard to imagine true genealogy research without trips to repositories, archives, and other institutions. Unfortunately, not all records are digitized and are not available on the internet. So quite often we have to arrange trips to other cities and even countries to find what we're looking for. In such cases, we need some skills travel agents to possess.
Organizational Skills
As we begin to drown in papers, space planning skills will come in handy. Records, photographs and books will be gradually outgrowing, taking more and more space. Not only should we know how to collect data but also to process and store it. One of the best ways to systematize and save your data is to create a family tree with a family tree maker software. With Treemily, the whole process is easy, and you can customize your tree the way you like it.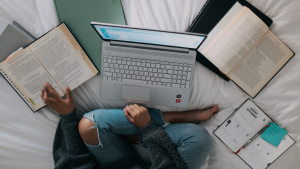 Digital Skills
In our highly digitized world, it's impossible not to touch upon technologies. The countless software and hardware innovations may present problems to the non-techies. It's vital to pick up skills in this area and learn to tap into technologies. You need to have some basic knowledge of how to carry out online genealogy research.
Understanding of the Genetics Science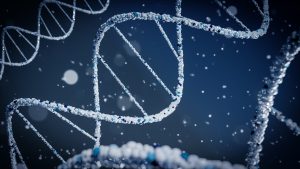 Since DNA testing and genealogical research go hand in hand, no serious genealogy research project can be carried out without the basic understanding of genetics.
There Are Some Skills You Should Possess As Well
These are just the basic skills you may need in your family history research. The further you move on your journey the more knowledge and skills you will need. Not to mention various character traits like:
Inquisitiveness: curiosity stimulates you to solve the mystery of your past.
Patience: don't expect to surf a few websites, visit a couple of archives and walk away with a complete family tree. Genealogy is a never-ending story. It takes a lot of time and effort to collect records, photos and other materials and learn about each ancestor and place they lived in.
Attention to detail: a seemingly insignificant fact may become the missing piece of the puzzle, for example, the props in a photo might tell you when it was taken. The success of your research depends to a large extent on such tiny things.
Problem-solving ability: in genealogy, answers will hardly ever stare you in the face. When you come across some questionable or conflicting information, you'll have to think critically and find a solution to the problem.
Genealogy research is not as simple as it may seem at first glance. On the other hand, it's a very captivating activity offering interesting challenges and rewarding achievements. And the biggest advantage of any genealogy search is that we learn more than we knew previously.