Stephen Curry Family Tree
06.27.2022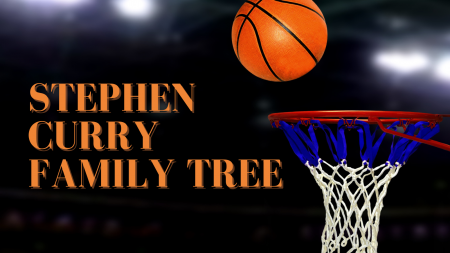 Stephen Curry is an all-time NBA great and pretty much a household name, but did you know that the Curry family tree is just as fascinating as his three-pointers? Read below on Stephen Curry ancestry, his parents' legacy, his wife's endeavors and his children's antics!

Sonya Curry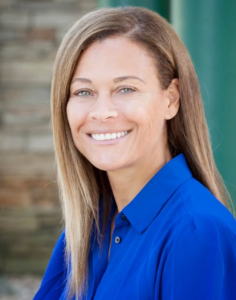 The Currys are, without a doubt, a proper sporting family, and our first entry does not betray that image. Sonya Alicia Curry (née Adams) is Stephen Curry's mother, born May 30th, 1966 in Radford, Virginia. Her sporting background, unlike her son and husband Dell (more on him later), is in volleyball – during her studies at Virginia Tech she was a valued member of the alma mater's volleyball team.

Virginia Tech is especially important for the family lineage as it is also the place where Sonya and her future husband first met – the couple married in 1988, and thus planted the famous Curry family tree.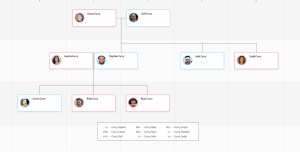 In 1995, she became the founder of Christian Montessori School of Lake Norman based in  Huntersville, North Carolina. The school was later attended by her offspring, and as of 2022, she remains acting president of the school.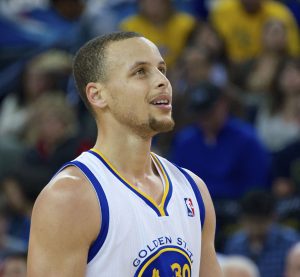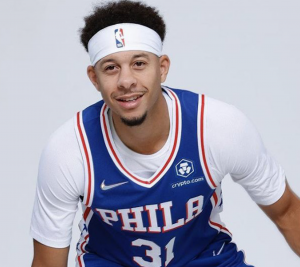 Apart from her elder son, Stephen himself, she also has a younger son for a basketball player, Seth. He most recently joined the Brooklyn Nets and is playing there as a shooting guard. Sonya's also mother to Sydel, who used to play volleyball at Elon University.

She often goes to her family's games and famously attracts the attention of the cameras, sitting in the audience and cheering for her loved ones. She also frequently gives interviews on how she has managed to raise world-class basketball prodigies and is a rather popular figure on the Internet, particularly on Twitter.

In August 2021, after 33 years of marriage, Sonya and Dell announced that the couple was going to divorce. The reason for this development was never released to the public, as Sonya requested that "their privacy should be respected".
Dell Curry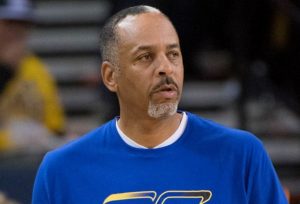 Onto Stephen's father now we go – Dell Curry, prior to the birth of his children, was THE Curry that played basketball. He would later arguably be overshadowed by Stephen, however, there's no doubt that Dell left a basketballing legacy of his own.

Dell Curry, the father of the Steph Curry family tree, was born in Harrisonburg, Virginia, on June 25th, 1964. In 1982, he entered Virginia Tech, where, as mentioned before, he would meet his future wife, Sonya.

He enjoyed a relatively successful career in the Virginia Tech team, with the Hokies earning a bronze medal at the National Invitation Tournament in 1984 and qualifying for at-large bids to the NCAA tournament in 1985 and 1986. Interestingly, one of Dell Curry's main attributes, his prowess from long range, didn't initially pay dividends as NCAA basketball simply did not have a three-point line before 1987. He graduated from Virginia Tech in 1986.

Dell can also boast a solid NBA career, having played for Utah Jazz, Cleveland Cavaliers, Milwaukee Bucks, Toronto Raptors and, most notably, Charlotte Hornets. For the Hornets, Dell retired as the all-time leading scorer with 9,839 points. Over his 1,083 career games, he was averaging 11.7 points per game.

Upon retiring, he stayed loyal to his favorite club – Dell now does punditry for the Hornets, but it doesn't stop him from visiting games of both of his sons. For instance, he was seen at Madison Square Garden watching Stephen become NBA's all-time 3-point leader.
Ayesha Curry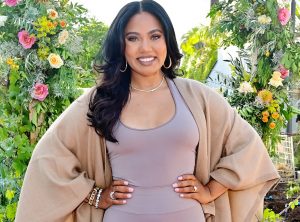 To simply call Ayesha Disa Curry (née Alexander) the wife of Stephen Curry would be demeaning to the achievements of her own. She is, among other things, a cooking book author, show host on television and actress.

Ayesha was born in Canada, in Markham, Ontario, on March 23th, 1989. When she turned 14, she moved to Charlotte, North Carolina, but it was long before that when she started taking an interest in cooking. According to her mother, Ayesha often used to watch her babysitter cook Trinidadian curry and marvel at the process.

She graduated from Weddington High School, and went to Los Angeles soon afterwards to pursue an acting career. Her acting credits include "Love for Sale",  "Underground Street Flippers", "Dan's Detour of Life",  "Good Luck Charlie" and "Hannah Montana".

Ayesha and Stephen had known one another since they were in their teenage years – the couple started dating during Stephen's time at Davidson College between 2006 and 2009. However, they only got married in 2011.

Throughout her television career, Ayesha has hosted such shows as "Ayesha's Homemade" "Cooking with the Currys" and "The Great American Baking Show".

Ayesha and Stephen have three children (more on them below): Riley, Ryan and Canon (born in 2012, 2015 and 2018 respectively).

Stephen Curry's kids: Riley, Ryan and Canon Curry

The 2014-15 season will always be particularly memorable for Stephen Curry family history, but hardly for the most obvious reasons. Sure, it was a season when he was named NBA's Most Valuable Player. But it was also a season his daughter Riley, not even three years of age at the time, stole the podium (and the show) at the NBA Playoffs.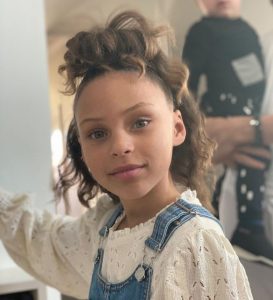 On top of that, she is famous for her involvement in a number of Stephen's press conferences – her performance of "Blessings" by Drake and Big Sean, just to name one.

It's been some years since Riley broke the Internet, as the elder daughter of the family is turning ten this year. She hasn't been making as many public appearances as she used to, but maybe one day we'll see another Curry become a star.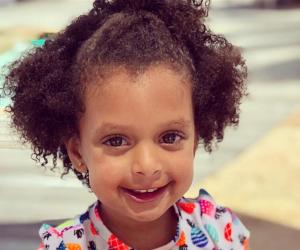 Riley's younger siblings, Ryan and Canon haven't appeared in the limelight that many times, however, this February we did witness Canon giving his legendary dad an All-Star ring at the Chase Center.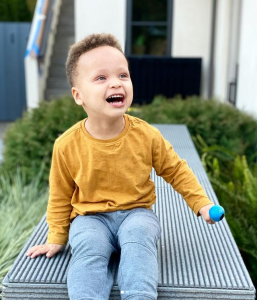 Ayesha often makes comments on her parenthood. In 2016, she was joking that "it's an event to get all four of us out of the house at once" and "if we get into the car and everybody has socks on, it's like a dream come true."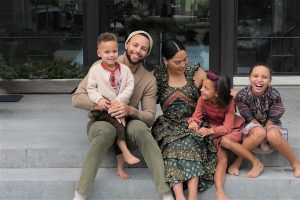 Conclusion
The Stephen Curry family tree has a rich past, a thrilling present and a bright future. It's a family full of talent, passion and drive, all of which have definitely borne fruit – and this is why the public will surely be interested in whatever they are up to in years to come.

You are welcome to commemorate your own legacy by visualizing your family tree with Treemily!