Peaky Blinders Family Tree: The Shelby Family and Other Members
09.15.2023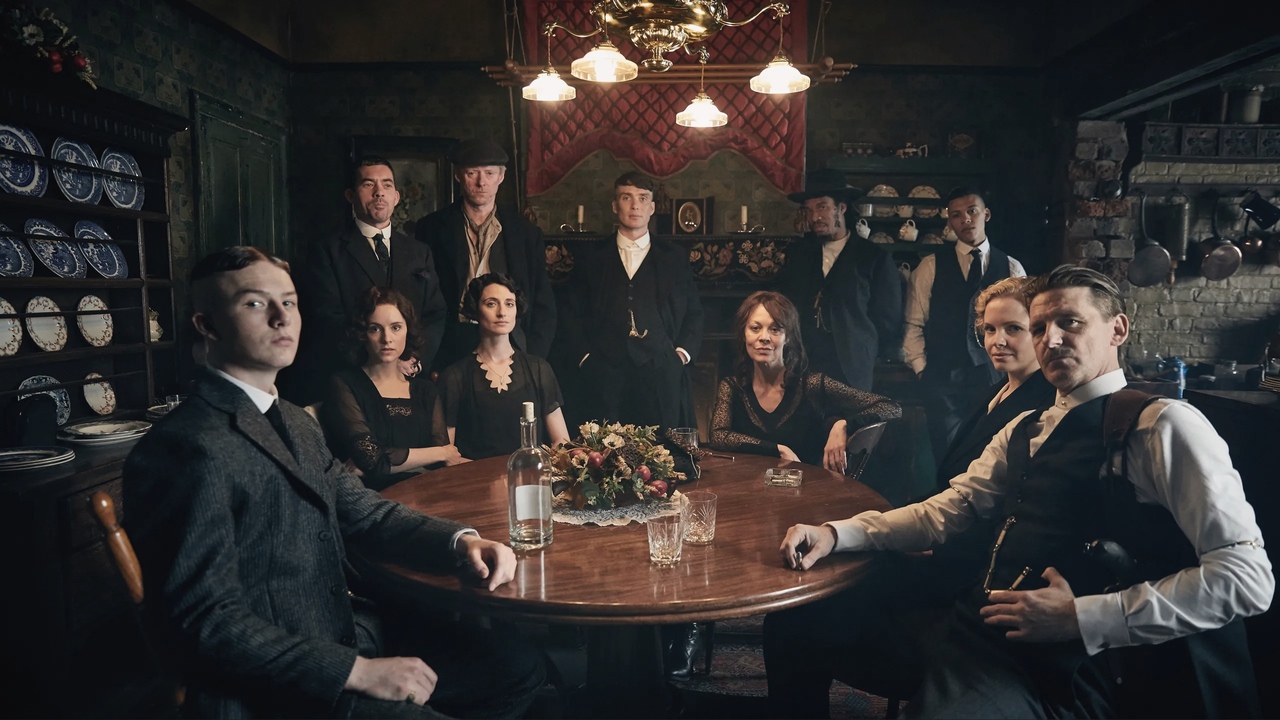 The Peaky Blinders series went out with a bang in 2022, concluding the thrilling story about England's most feared crime syndicate of the early 20th century. If you're keen on rewatching the series and would like to refresh your memory on all the prominent characters – you're on the right webpage. Let's take a closer look at the Shelby family tree (and more), with a spoiler alert, of course. Also, for your own family tree visualizations, don't forget to sign up for our Family Tree Builder and try it for free.
What Is the Show About? 
Peaky Blinders is a British crime drama series released in 2013. The show tells the story of the Shelby gangster family of Irish descent who lives in Birmingham, England. Their story begins in 1919 just after the First World War ends. The leader of the gang and the main character Thomas "Tommy" Shelby is portrayed by an Irish actor Cillian Murphy. Throughout the seasons, viewers watch how the family is working on expanding their business and influence not only in their hometown but also internationally.
Shelby Family Tree
The Shelbys family line begins with Mr. Shelby whose name is unknown and his wife Birdie Boswell. Birdie was a Gypsy Princess and a member of the largest and most powerful gypsy families in England at that time. Together with Mr. Shelby Birdie had two children, a son Arthur Shelby Sr. and a daughter Elizabeth "Polly" Gray (née Shelby). Take a look at the Shelby family tree created with the Treemily family tree chart maker. 
Thomas (Tommy) Shelby
Thomas Michael Shelby was born in 1890 in Birmingham, England, and was a second child of Arthur Shelby Sr. He is the leader of the Peaky Blinder criminal gang, ahead of the Shelby family and Shelby Company Limited. During the First World War, Thomas received drastic experience while serving as a sapper and it has changed his life forever. As awful as it sounds, it was the war that gave rise to the Shelby family's success and made Thomas a strong and fearless leader. His leadership qualities, as well as his strategic and commanding abilities, made him the head of the family instead of his elder brother Arthur who is too hot-headed and impulsive to make important decisions. 
Grace Shelby (Late ex-wife)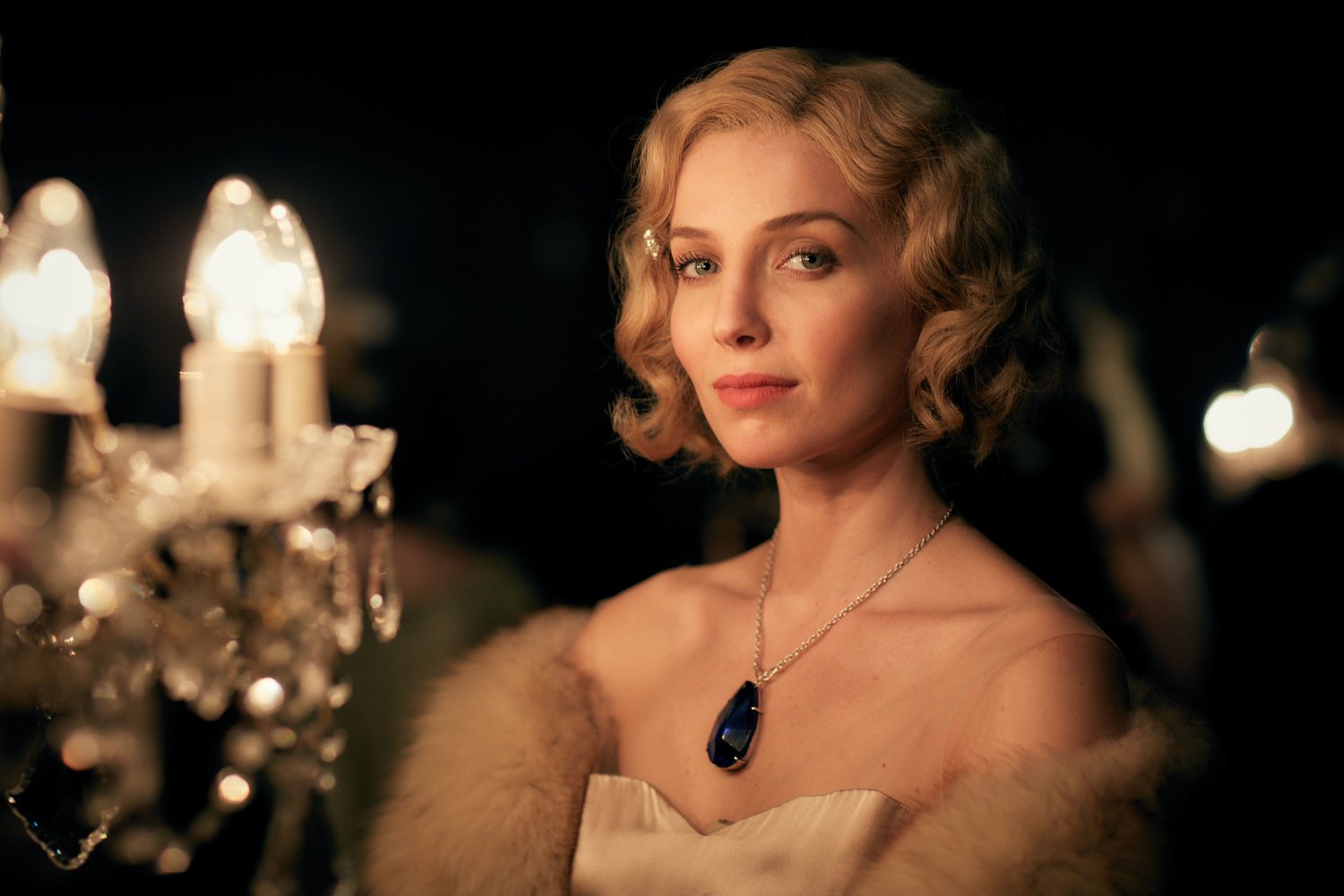 Tommy's wife Grace Helen Shelby (née Burgess) worked as an Irish barmaid when she met her future husband. Graсe was born in Galway, Ireland in 1894. Before marrying Thomas Shelby, she was married to an American banker Clive Macmillan. Grace and Tommy's son Charles Shelby was born in 1922. Tommy Shelby also has a daughter named Ruby. Her mother, a former prostitute Lizzie Stark, was previously engaged to John Shelby but the engagement was called off. 
Lizzie Shelby (Wife)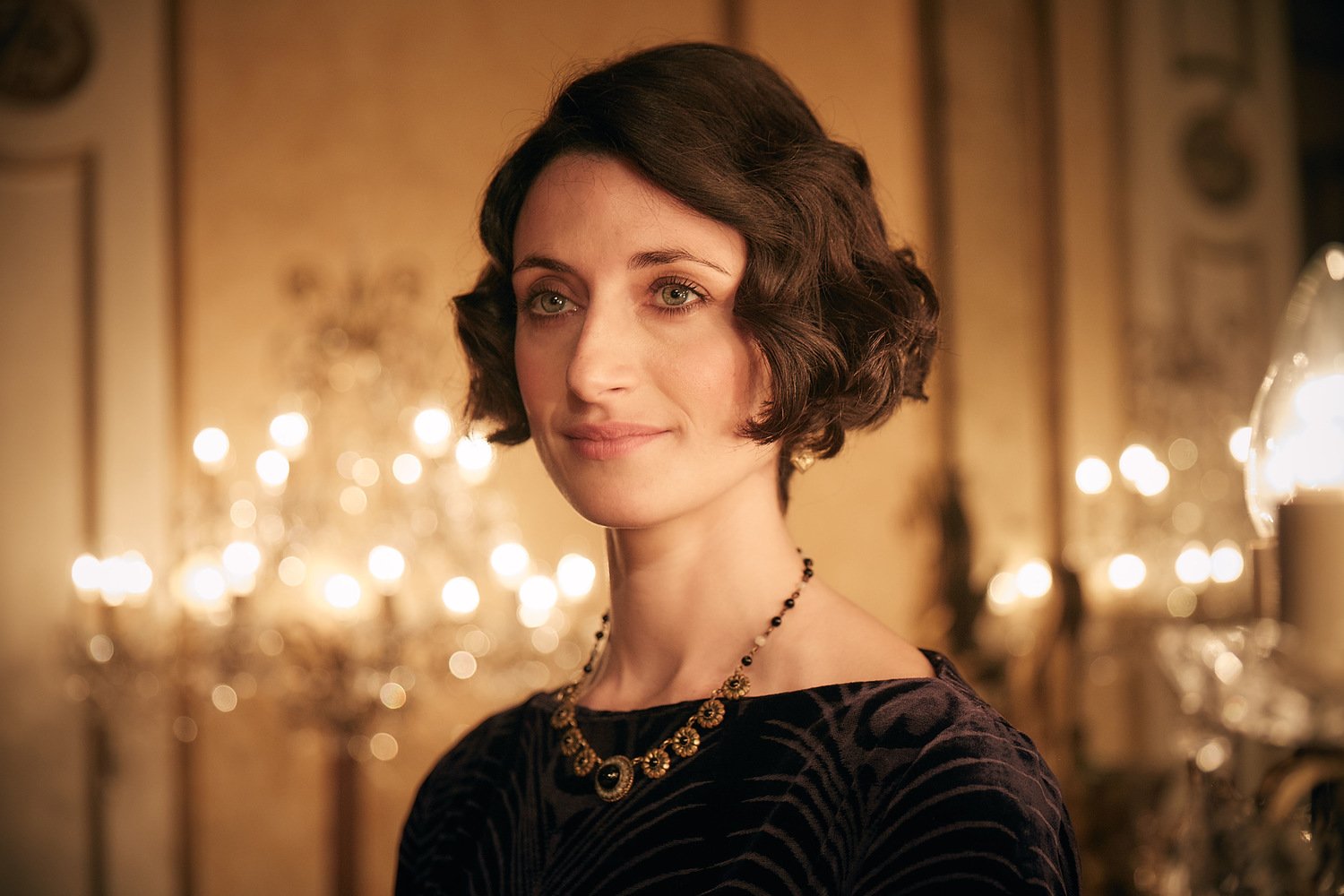 Elizabeth "Lizzie" Shelby (née Stark) is the second wife of Thomas Shelby. She was initially engaged to Thomas' brother John, but the latter called off the wedding upon finding out that she wasn't faithful to him. Soon afterwards Thomas made Lizzie his secretary and they developed a connection. Lizzie married Thomas, although they always had a very tense and complicated relationship – Lizzie often fell victim to abuse and unfair treatment by not only Thomas, but other Shelby family members. Towards the end of the show, not able to bear the abuse any longer, Lizzie left Thomas for good, cutting him out of her life.
Arthur Shelby Jr
Arthur William Shelby Jr. is the eldest son of Arthur Shelby Sr. born in 1887 and is a Deputy Vice President at Shelby Company Limited. Arthur is married to Linda Shelby (born in 1895). The couple has a son named Billy.
Linda Shelby (Wife)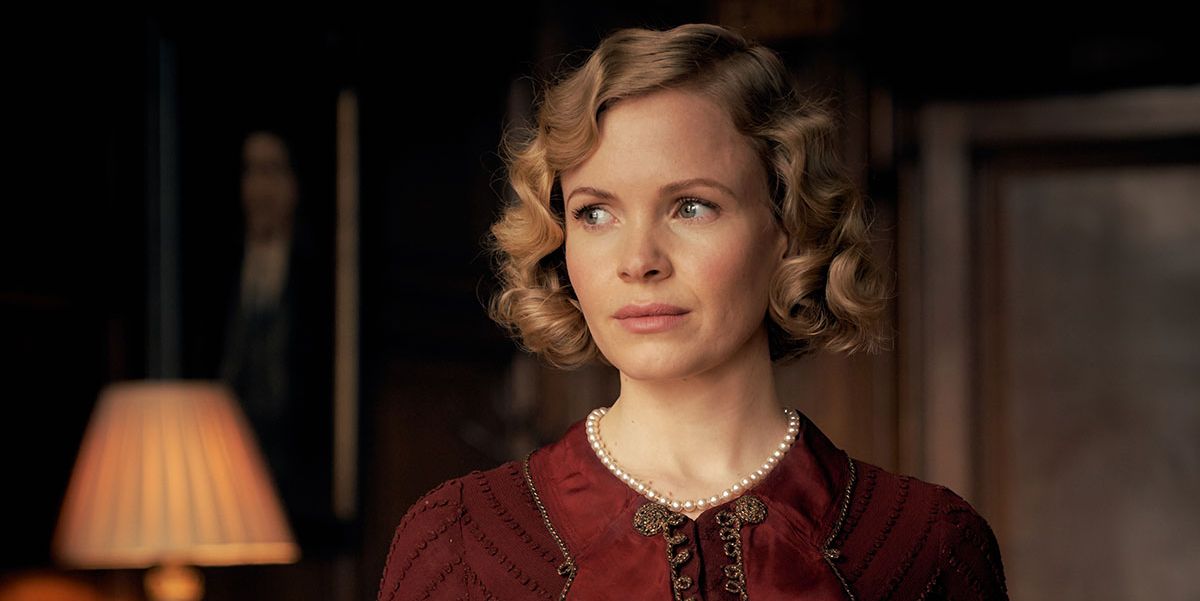 Linda Shelby is the ex-wife of Arthur Shelby Jr.. As a devout Quaker, Linda made a lot of effort to change her husband for the better, often criticizing his illegal activities. Linda is highly intelligent, determined and confident, however, she also has her weaknesses – for instance, she is shown to be addicted to cocaine. Over the course of the show, their relationship aggravated more and more, which resulted in Linda trying to kill Arthur; however, the attempt failed. Soon thereafter, Linda divorced Arthur and left the Shelby family for good.
John Shelby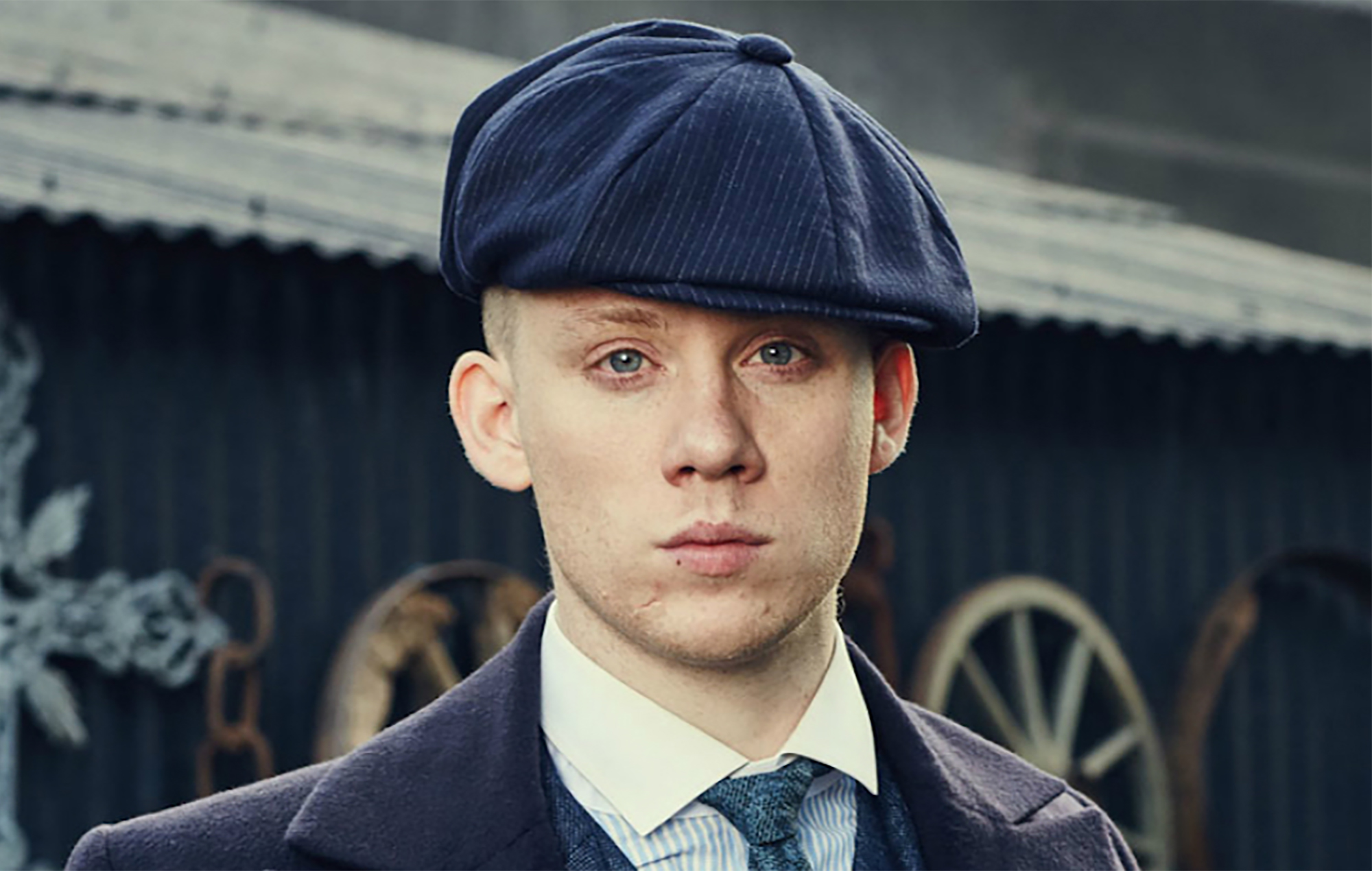 John Michael Shelby is the 3rd son of Arthur Shelby Sr. Also known as John Boy, he served as a soldier of the Warwickshire Yeomanry during the First World War alongside his brothers Arthur and Thomas. His first wife Martha Shelby died of unknown causes leaving John widowed with 4 kids to raise. His second wife Esme Martha Shelby (née Lee) is a member of the Lee gypsy family also from Birmingham. Together they have 3 kids. 
Esme Shelby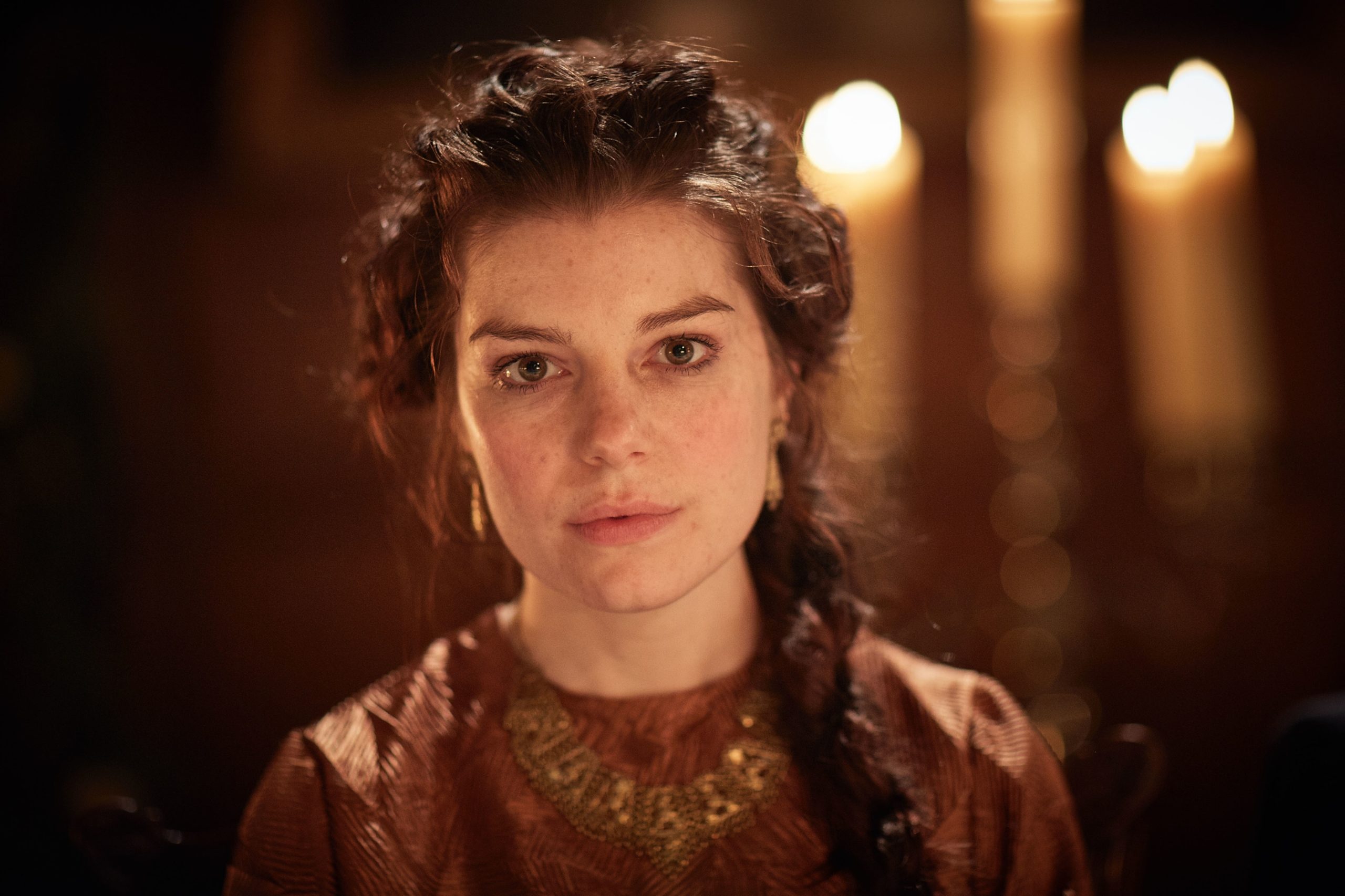 Esme Martha Shelby (née Lee) is the wife of John Shelby. The marriage between her and John was supposed to be a sign of truce between the Shelby and the Lee families. Still, the two grew really close and eventually had 4 children. After John's tragic death, Esme was absolutely devastated and made a decision to leave the Shelby family for good, taking all the children with her.
Finn Shelby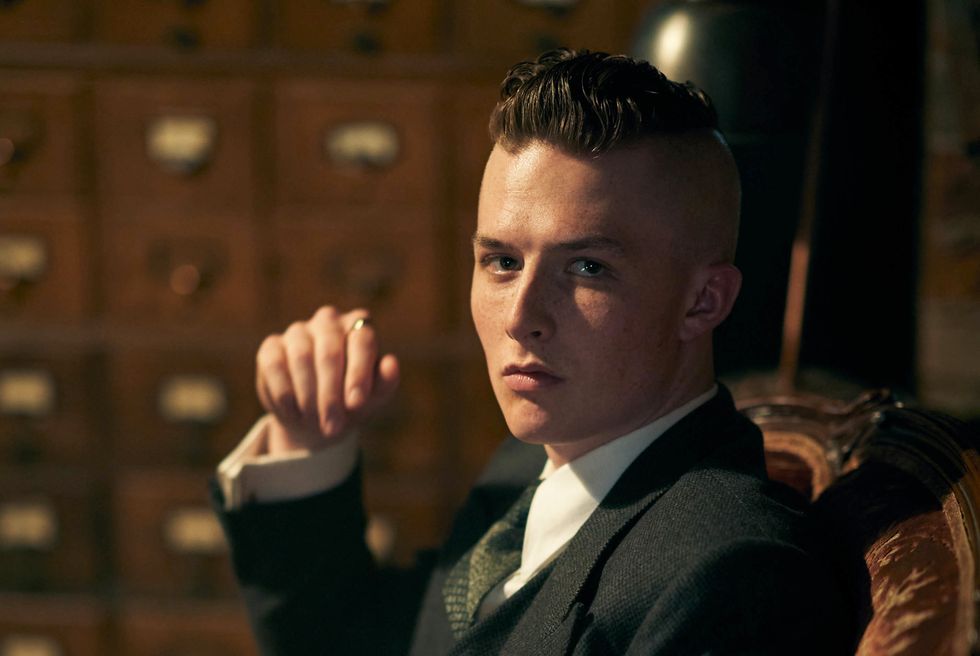 Finn Shelby is the youngest of the Shelby brothers born in 1908. Even though Finn is involved with Peaky Blinders and their business, his brothers always try to keep him away from any dangerous and illegal actions.  
Ada Thorne (née Shelby)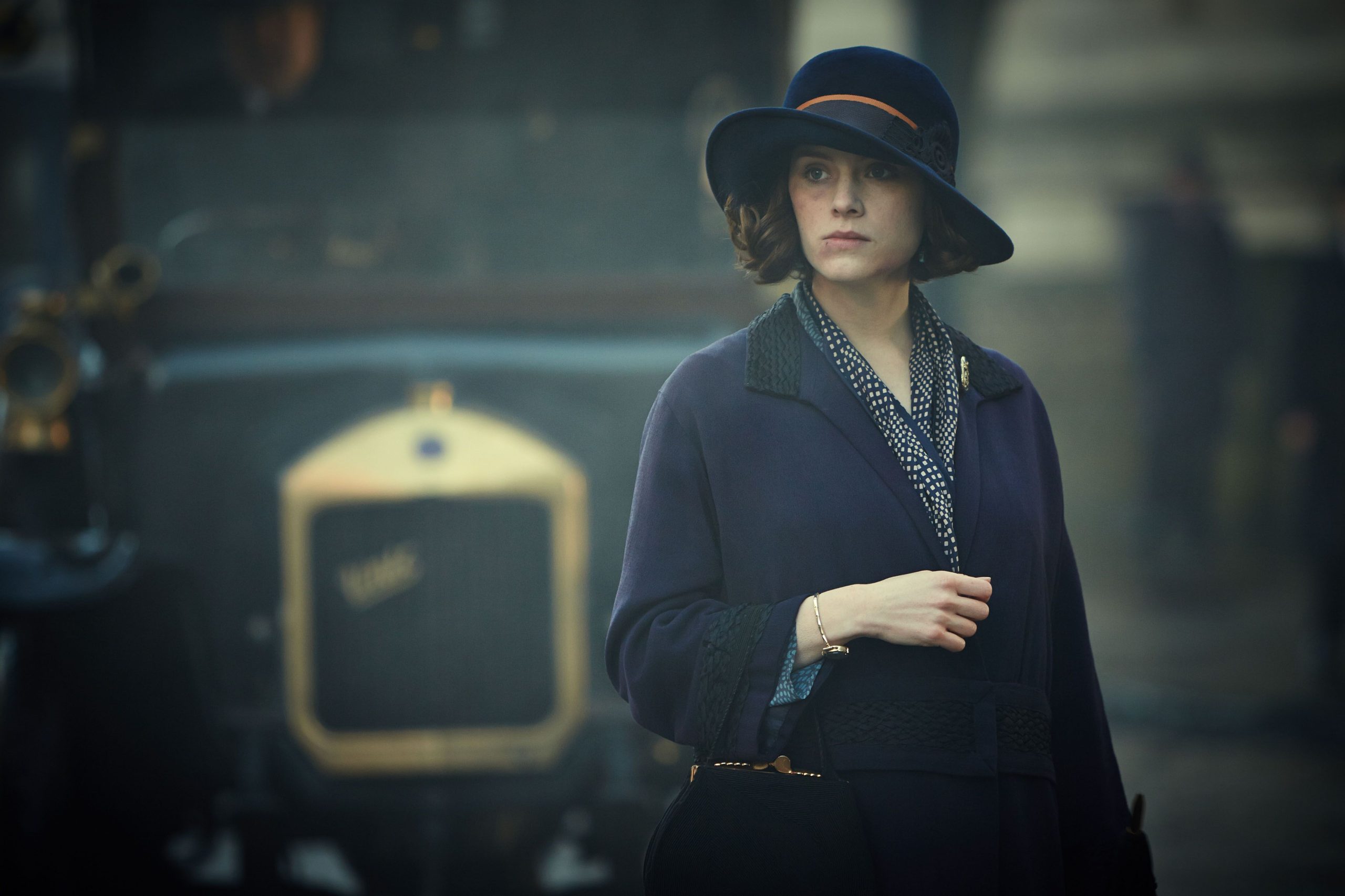 Ada Thorne (née Shelby) is the only daughter of Arthur Shelby Sr. and his wife born in 1897. She is the only member of the family who is not involved with Shelby's family business. Her husband Freddie Thorne is a communist and a former best friend of Thomas Shelby. Ada and Freddie have a son Karl Thorne named after Karl Marx.  
Freddie Thorne (Husband)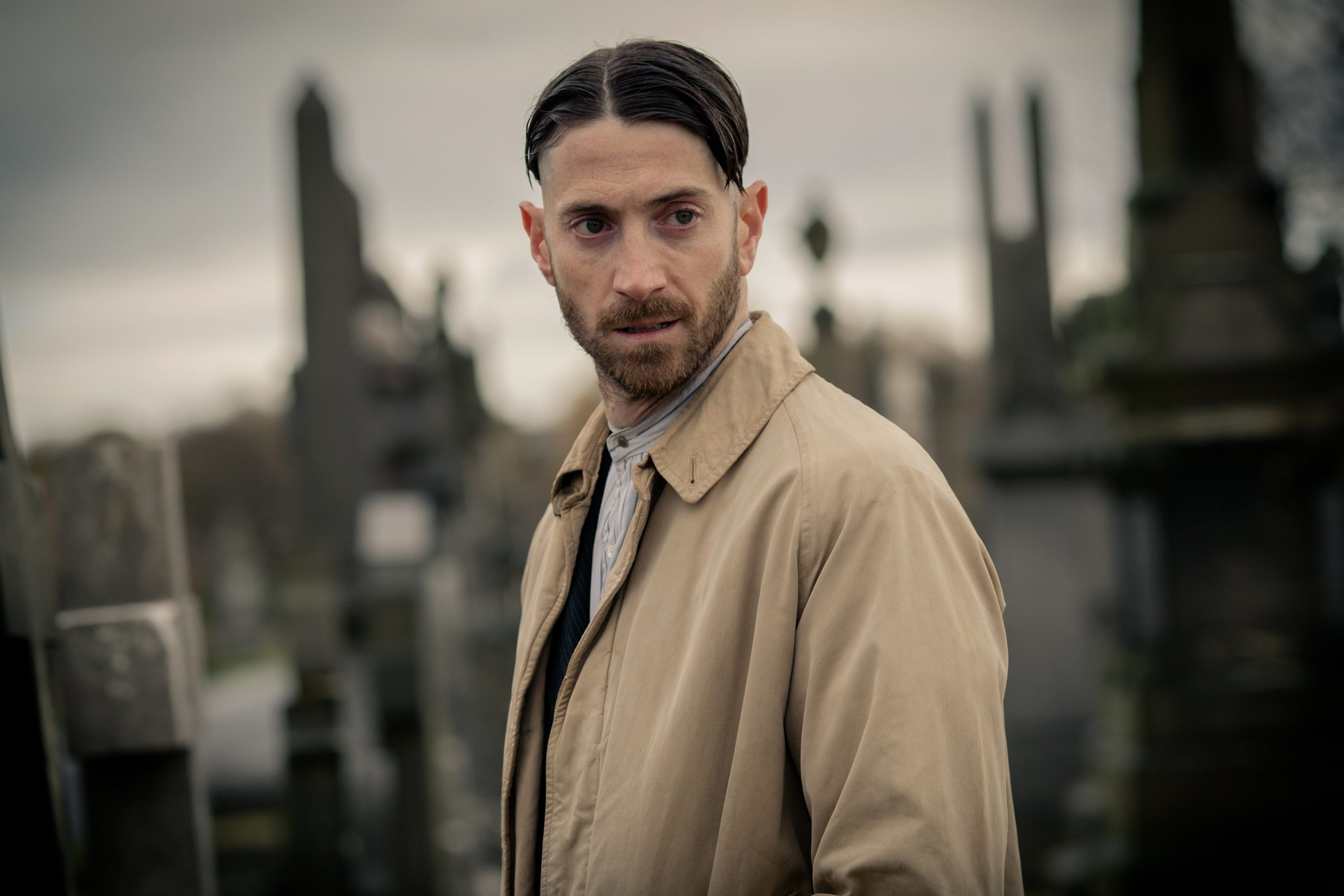 Freddie Thorne is the husband of Ada Thorne, with whom he also has one son, Karl Thorne. Freddie is a street-smart, tough war veteran who spent his later years as a communist agitator (even his son was named after Karl Marx). At school, he was a close friend to Thomas Shelby, however, the two grew distant as years went by. Regardless, they both had respect for each other and may have grown closer again, but Freddie met an unfortunate end off-screen – he died during the Spanish Influenza pandemic.
The Gray Family
Polly Gray (née Shelby)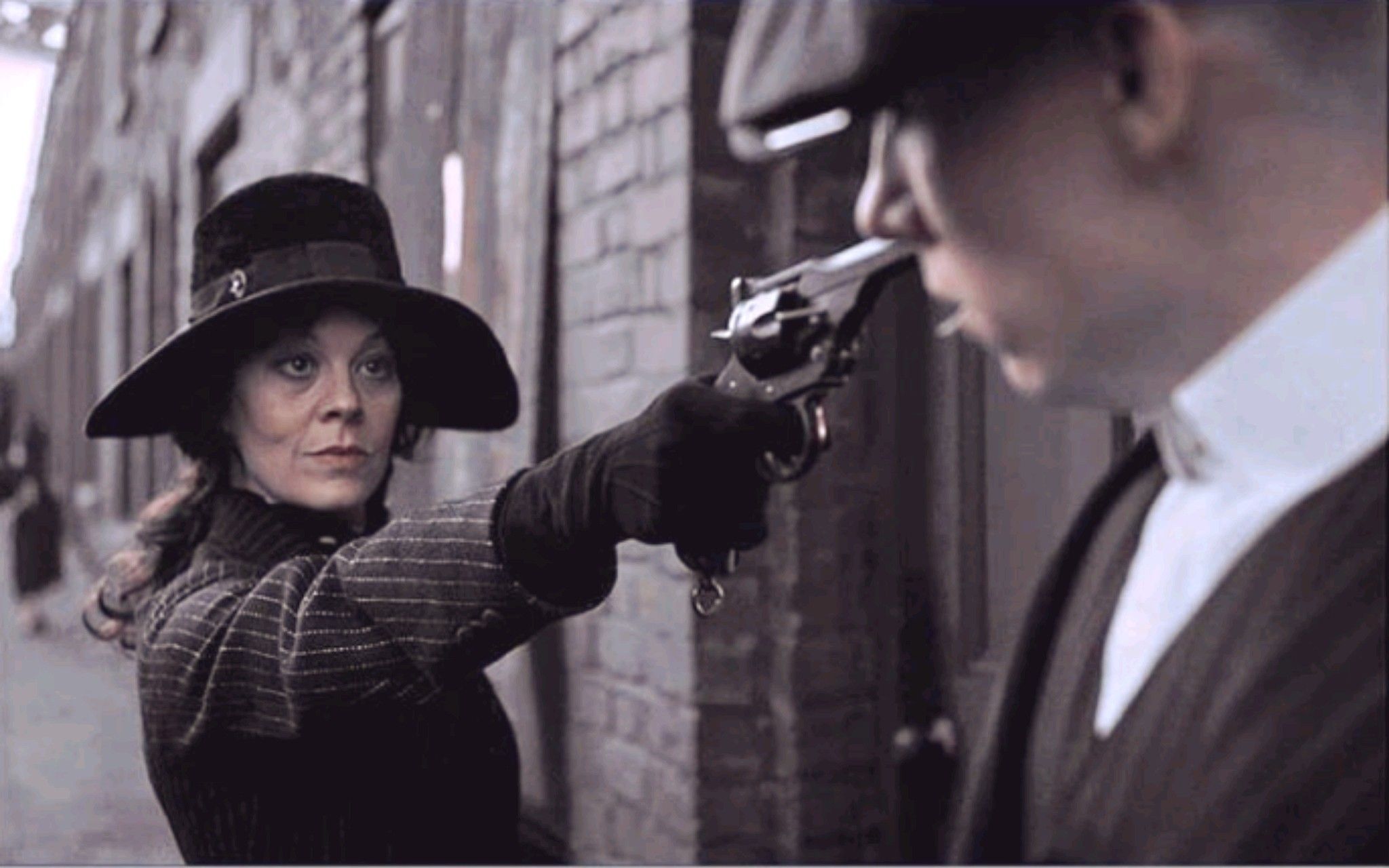 Elizabeth Pollyanna "Polly" Gray (née Shelby) is the matriarch of the Shelby Family and sister to Arthur Shelby Sr. She is also the mother of Michael and Anna Gray, and aunt of Thomas, Arthur, John, Finn and Ada Shelby. She is a highly intelligent woman who is both a great leader and a skilled accountant, taking charge of the Peaky Blinders while Thomas is away and being the treasurer of Shelby Company Limited. 
Michael Gray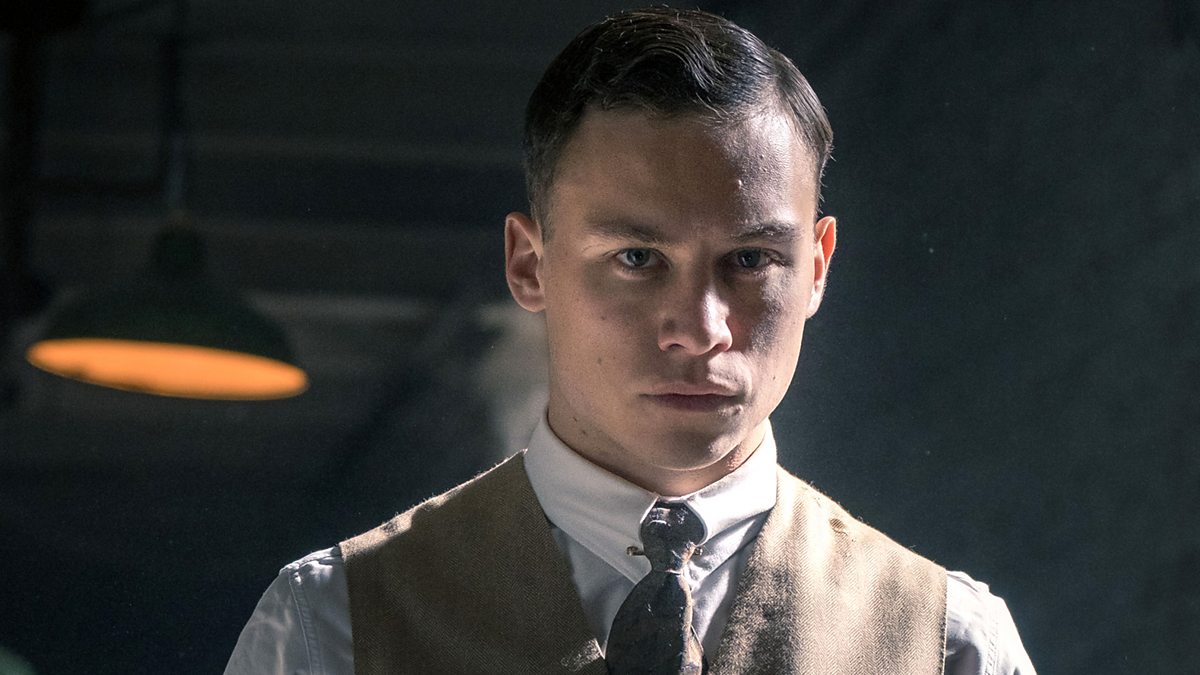 Michael Gray is the son of Polly Gray and Mr. Gray as well as the adopted son of Rosemary Johnson. When Michael was a young boy, his father died as a result of an accident involving excessive drinking; he was later taken away from his mother Polly and adopted by the Johnson family. When Michael first gets involved in the Peaky Blinders business, he's shown to be very diligent and responsible, however, overtime his ambitions to take charge grow massively. This results in a confrontation with Thomas, leading to many deaths, including his own.
Gina Gray (Wife)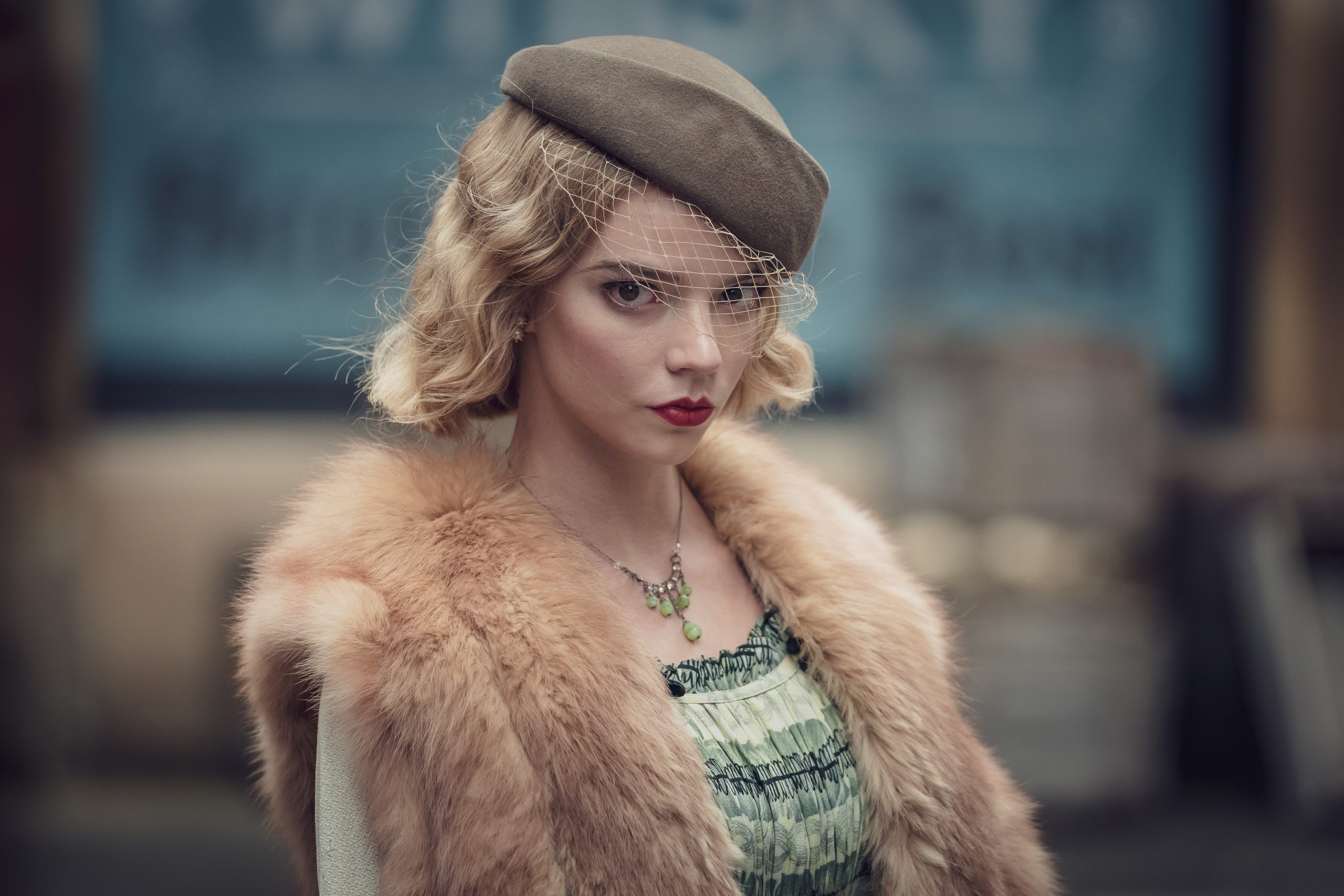 Gina Gray (née Nelson) is the wife of Michael Gray and the mother of Laurence Gray. Gina is a highly intelligent and manipulative character who always craves for more power and money. Throughout the later seasons of the show, Gina persistently pushes Michael to overthrow Thomas as the head of the Peaky Blinders, and the couple eventually plots the murder of the gang leader. The plot fails, however, with Michael getting shot in head, and Gina getting banished from the family for good.
Other Shelby Members
Arthur Shelby Sr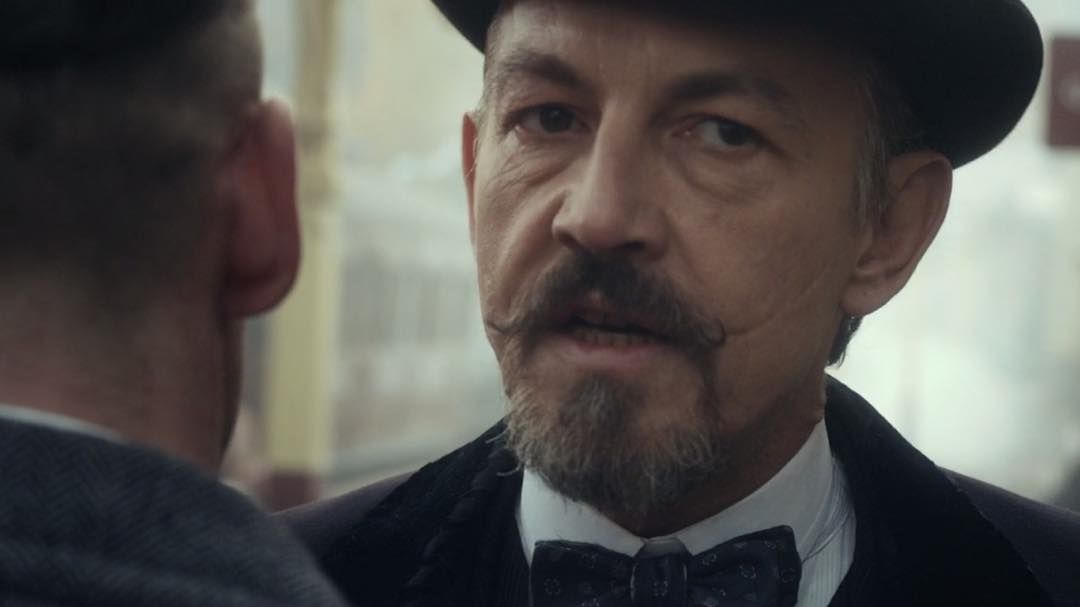 Arthur Shelby Sr. was married to a woman from the Strong family. The couple had five children together, four sons and one daughter. Arthur abandoned his kids after their mother's death. All of the children were raised by Arthur's sister Polly. 
Uncle Charlie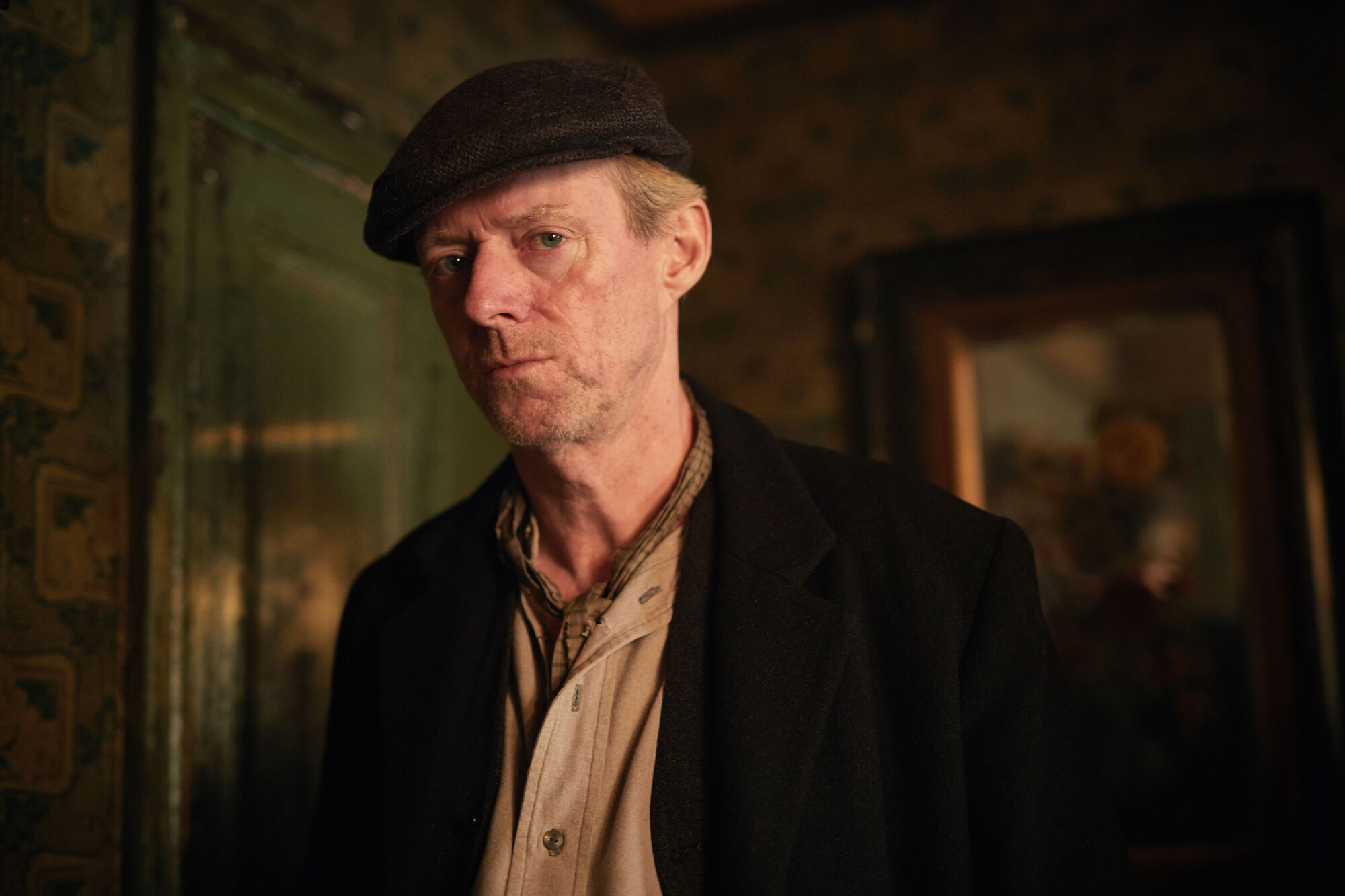 Charles "Charlie" Strong (Uncle Charlie) is not a blood relative to the Shelby family, acting more like a father figure.  He works for the Shelby Company Limited, often seen helping with stock and preparing shipments, as well as tending to horses. 
Discover other famous people's family trees both real and fiction by checking out the rest of the Treemily blog articles.  Share them with your friends and family or order a printed version of a tree to make a great gift for your loved ones.