The Sweetest Gift Ideas for Mother's Day
05.07.2021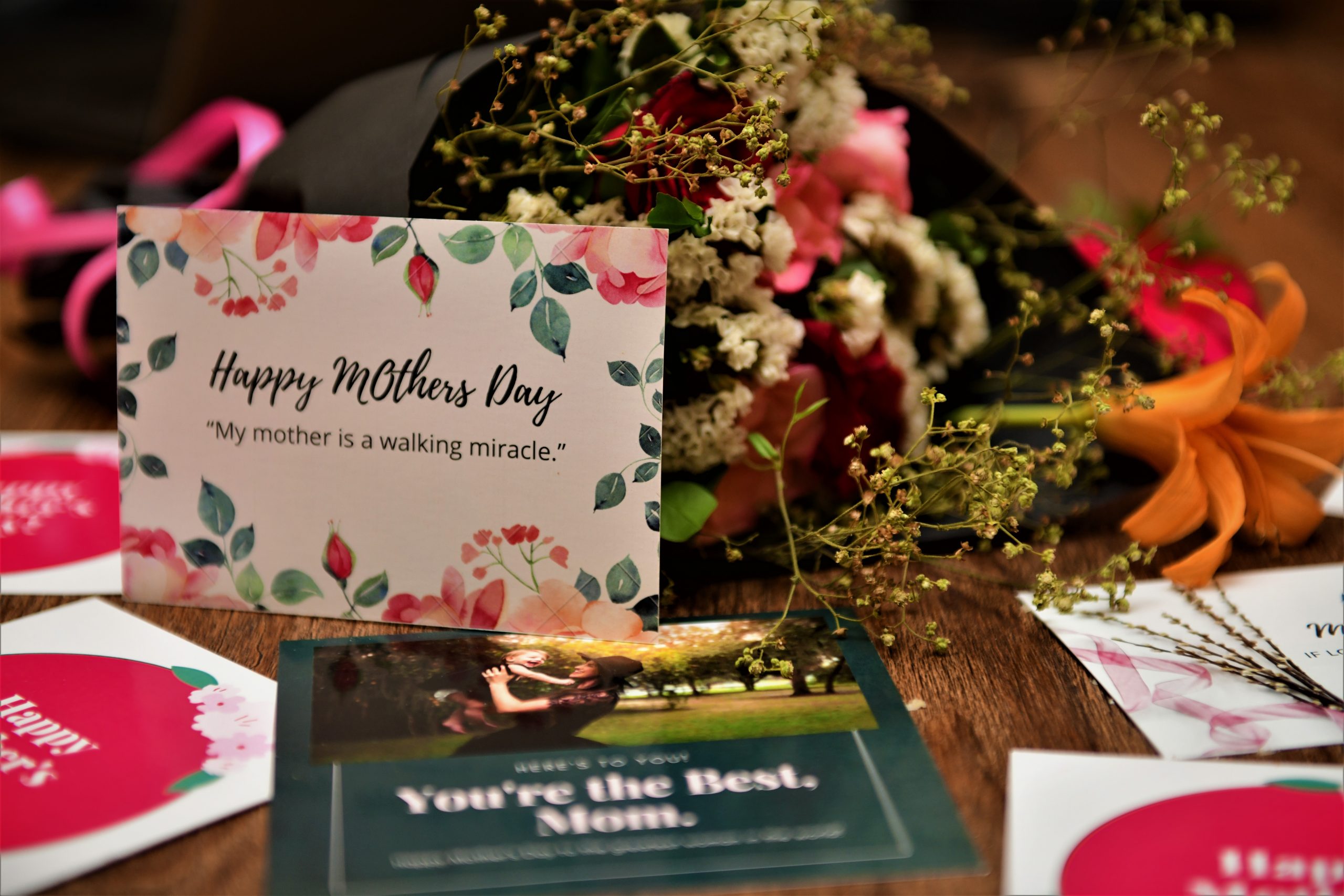 Mother's Day is celebrated on the second Sunday of May every year. This year Mother's Day will be celebrated on May 14th, 2023. While many of us cannot visit our mothers due to the ongoing coronavirus pandemic, it's important to find other ways to celebrate this special holiday and honor our beloved moms. We've come up with six brilliant gift ideas to give our mothers the recognition they deserve. 
The Holiday History
The history of Mother's Day goes back to ancient times when people held various festivals to honor the mother figure itself. Most of these festivals were usually tied to honoring goddesses. For instance, the Greeks honored Hera, the goddess of family and marriage, and the wife of Zeus, who was also a divine representation of a mother. 
With time, the tradition has spread into other cultures. In the 16th century, the English were celebrating Mothering Sunday. During that day, those who served as domestic servants would be given a day off to reunite with their families and spend a special day with their mothers. 
In the US, the first modern Mother's Day was celebrated in 1907. Anna Maria Jarvis who held a memorial service for her mother is now officially known as the founder of this holiday. Only in 1924, it was declared a national holiday in the US and is now held every year on the second Sunday in May. 

Six Exceptional Gift Ideas for Mother's Day
We've come up with the six sweetest and very personal gift ideas for your moms to make this mother's day even more special and memorable.
Homemade videos
Be creative and make your own video filled with memorable moments spent with your family members. Simply take all of the videos you've ever taken with your smartphone and put them together with the help of free editing tools and apps. If you have any recordings left from your childhood, add them as well to make a whole story about your family. 
Your mother's favorite flowers or plants
Your mom's favorite flowers and plants are always a great gift. If you are local, be the one to deliver a bunch of flowers to your mom's door. If you don't have a chance to visit your family in person, use one of the local flower shop delivery services. Mother's Day is one of the busiest times of the year so make sure to order ahead of time.

DIY family tree
Family tree gifts are the most special ones. You can spend time with your mom learning more about your family history and then create a stunning family tree visualization. Create your own traditional family tree in a matter of minutes and add pictures of your family members to make it even more special. 
A family presentation
Create a presentation with your childhood or your kids' photos, and other pictures of happy moments spent with your mother. Use Canva, Prezi, or any other tool to create a unique presentation and remind your mom of how special she is. 
A long phone call
While it's still not safe to visit your family during the COVID-19 pandemic, most people don't get a chance to congratulate their mothers on this amazing holiday in person. A good idea will be to give your mom a phone call and spend hours chatting about everything in the world. These moments may become even more precious and special than any other gift. 

A virtual talent show
Skype and Zoom calls have become a common thing over the past few years. If you live far away from your mom or simply don't have a chance to visit her, you can always give her a video call and have some fun together. If you have kids, you can plan a talent show together and make a great performance for your mother. 
The Treemily team hopes this holiday will be very special both for you and your beloved moms. Happy Mother's Day!