General/Ancestry Research Guides
How to Find School Yearbooks and Use Them for Genealogical Research
05.17.2023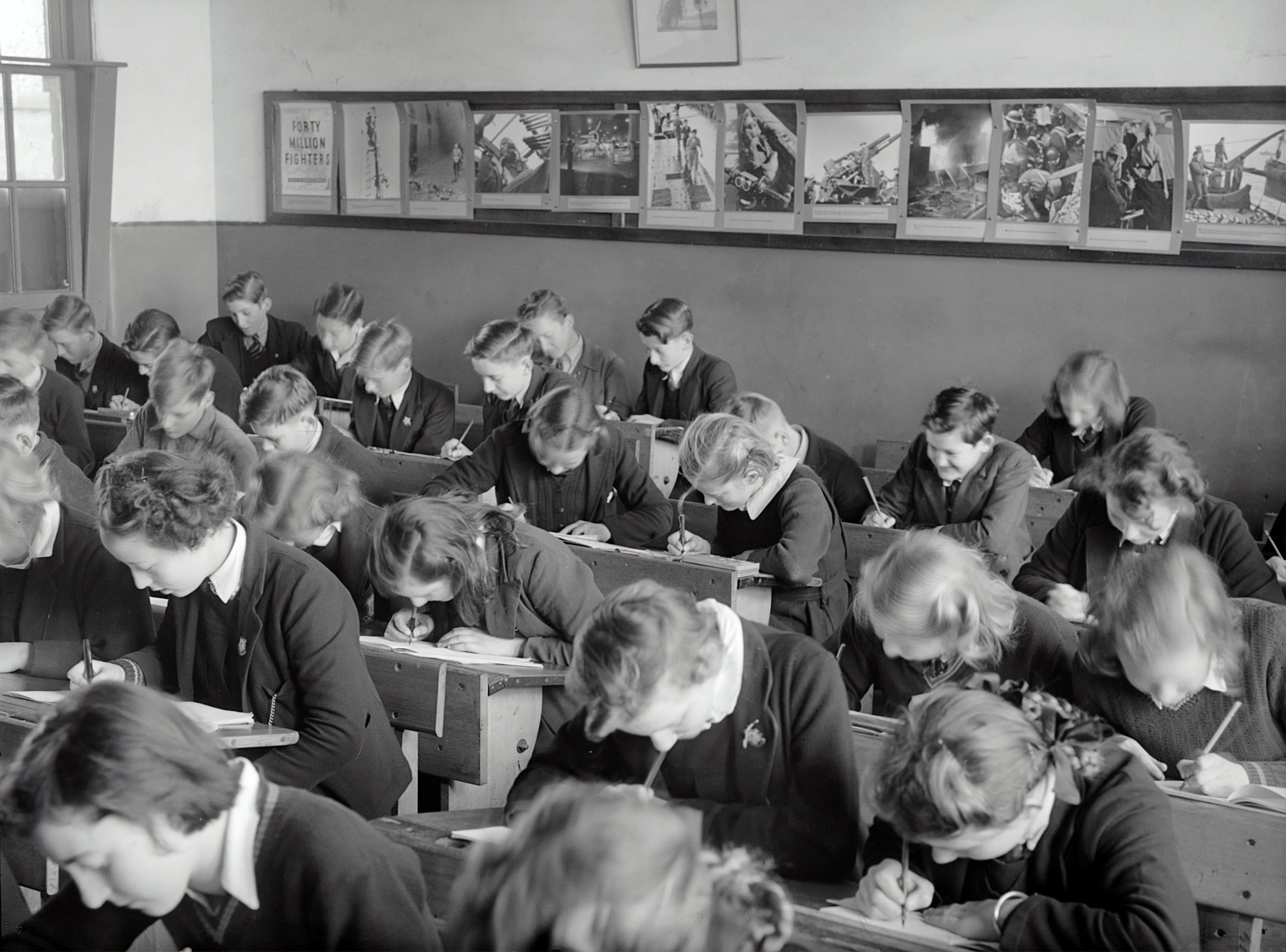 Genealogical research is often associated with digging through population census, immigration records, military records, and archival newspaper articles. And while all the sources are indeed instrumental for discovering your family history, there is one more that is often overlooked – school yearbooks. 
Yearbooks, also known as class books, are published by educational institutions on an annual basis to document and highlight notable events from the previous academic year. Their popularity in the United States began to rise with the introduction of linotype printing in the 1880s. And ever since they have been used by genealogists to fill in the blanks about their ancestors' formative years. You should expect to find at least one photo of each class member as well as descriptions of their academic, athletic, and extracurricular accomplishments in these books, which already makes them extremely valuable.
In this article, we're going to look at ways you can access genealogy yearbooks and give you tips on how to use them for your research. 
How to Find School Yearbooks for Genealogical Research
Online Databases And Resources
Undoubtedly the easiest way to find high school yearbooks is to use online resources with thousands of items available in a few clicks. Some of the most widely used online yearbook databases are: 
This famous genealogy research website offers around 500,000 US yearbooks dated from 1900 to 2016 and provides powerful filtering capabilities for its users to find the right one as quickly as possible. You can search yearbooks by states, cities, schools names, years of publishing, names of individuals and even specific keywords (i.e. "cheerleader"). 
The service is paid – to get full access to the yearbook archives, you need to subscribe for the price of $19.99/month or $16.50/month if you pay biannually.
MyHeritage's collection of US genealogy yearbooks isn't as big as Ancestry's, but still boasts an impressive 250,000 items, spanning from 1890-1979. This means that if you're looking for some of the more recent data, you won't be able to get it from this database.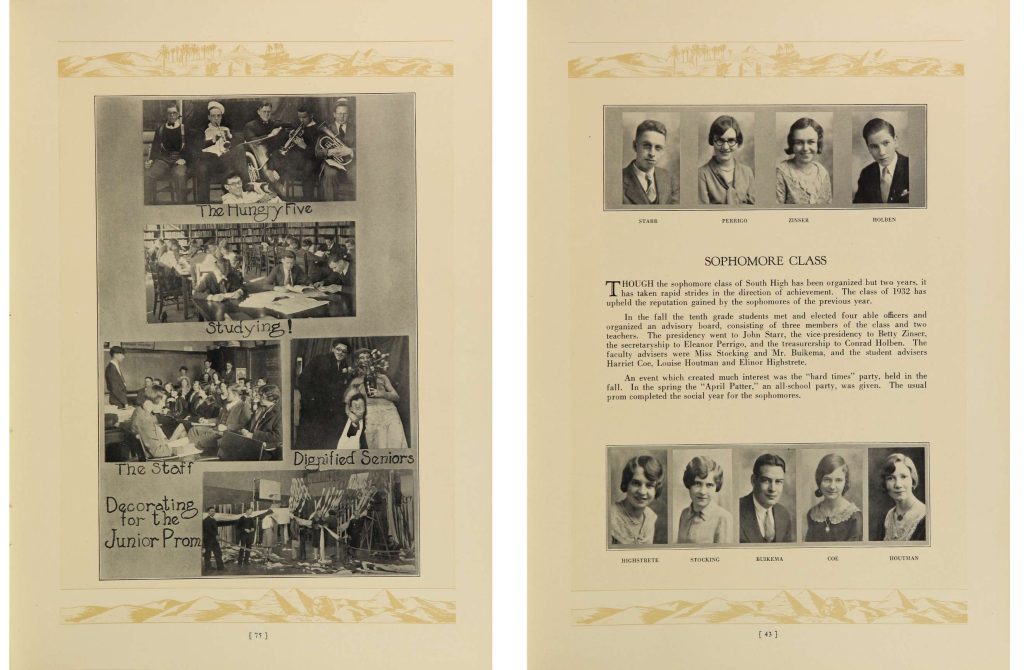 This service's main advantage over our previous entry is that the yearbook archive is completely free to use. However, some other resources and archives on the platform may still require you to pay for them. 
An understated resource for school yearbooks is Classmates, containing around 470,000 items from all across the US. The website requires you to sign up before you can fully access the yearbooks – the signing up is completely free. 
The website also acts as a small social network; whenever you sign up, you need to input your name, surname, DOB and the school you graduated from. It allows people to find your profile when they look for their classmates and allows you to do the same as well.
This website is one of the oldest online yearbook databases and may look a bit outdated, but it's still a solid option. It offers thousands of items from all US states and allows you not only to filter by location, but also by school type: middle school, high school or college.

To get full access to the database, you'll need to create a paid account for $19.95/year or $4.95/month.
This is a general purpose website for all things old, not focusing itself purely on genealogy. Its search engine allows users to look for old books, pictures, music and much else, including school yearbooks. The term "school yearbook" gives out 24,244 results, which are digitized yearbooks, mainly originating from the US in the period of 1890-2000. The items are free to access and use. 
This website offers a humble collection of over 100 genealogy yearbooks for free. May not be your go-to choice, however, may contain some yearbooks that you won't find in other places.
Public Libraries And Archives
It's very likely that the above online resources will cover your yearbook searching needs. However, if you don't find any success there, you'll be well-advised to go the old-school route and visit some public libraries. Those could be small local libraries situated in a town that you're specifically interested in, or you may go as far and big as the National Archives in Washington D.C.
Don't forget that the process of digging through countless physical documents, even with the help of a specialist, may take a lot of time and effort. You may want to bring a family member or a friend to help you out in your quest for family history.
High School And College Alumni Associations
If you are targeting a specific school or a college, it makes sense to find alumni groups of that educational institution online or offline and ask them for information. They will be able to provide you with many photos of their time at school with your relatives as well as share some fascinating stories that you won't be able to find in a published yearbook.
How To Read And Interpret Yearbooks For Genealogical Research
When you learn how to find elementary school yearbooks or yearbooks from high school and college, you'll also need to learn how to read them. Luckily, it's very intuitive and if you have a yearbook of your own, you'll know how they usually go. After all, yearbooks haven't really changed that much over the last hundred years. 
It's strongly recommended that you examine the whole yearbook's contents, not just names and photos of your ancestors. Often there are sections with personal reflections, class history, images of student life, and lists of all the student organizations. It's vital to consider yearbooks as being valuable for more than just looking at students because they do contain information about the staff and possibly even photos of the faculty.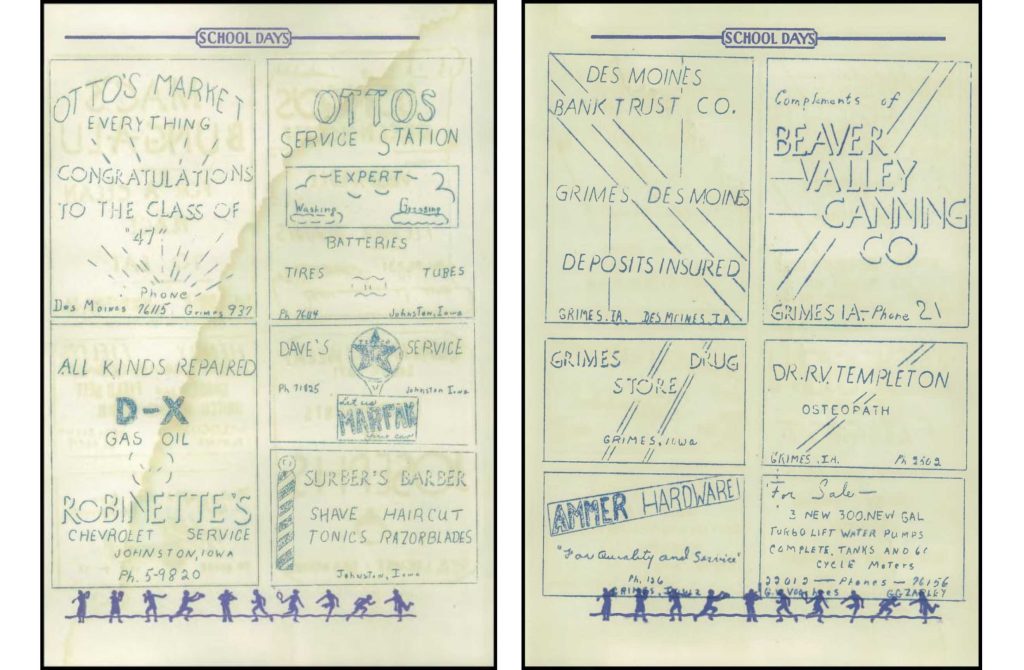 It's also not uncommon for yearbooks to contain advertisements from that time period. Local businesses would sponsor the yearbook's publication to help reduce the price of the yearbook to students and others in exchange for a well-placed ad. This way, yearbooks might contain information about ancestors who never even went to that school, but were involved in the business promoted in the book.
Tips for Effective Yearbook Genealogy Research
To find high school yearbooks you need is only half the job; read further for some of the most important tips for making your genealogy research as effective and efficient as possible: 
Plan Your Research Strategy In Advance
Any good genealogy research requires good planning. Identify family members you're targeting with your research, and map out everything you'd like to find about them – from their school activities to classmate friendships. If you don't know which school your ancestor attended, narrow it down as much as possible (state or town) and start searching through various yearbooks until you find your ancestor there. 
Record Your Findings Systematically
Whatever information you find, it must be instantly recorded somewhere – committing a lot of facts to memory is a precursor to failed research. Luckily, noting things down doesn't need to be tedious or boring. Instead of doing it with pen and paper, make sure to use powerful online ancestry tools such as Treemily. There you can add and store all of your family information in a very visual and engaging manner so that it's forever safe from being forgotten and left out.
Verify Your Information With Multiple Sources
It's unlikely that the information found in a digitized version of a 100-year-old yearbook is going to be fake or false – these are usually just photocopies of original documents. However, mistakes do happen, especially when it comes to OCR (optical character recognition) – the technology a lot of online resources use to find information in photocopies. So if a certain fact about your ancestor raises some doubts, run it by other online resources or even pay a visit to a local archive, if possible. 
Take Advantage Of Social Media And Online Forums
Your research shouldn't be a solo effort – utilizing social media can greatly help you find information that you'll never get from a document. Find your ancestor's classmates on global social platforms like Facebook or niche, genealogy-focused ones like Classmates, and ask them about what they remember from their time at school with your relative. If you're lucky, they can even share some photos from their personal archives, which you wouldn't find anywhere else.
Browse Instead Of Searching
As we said earlier, many school yearbooks online have undergone OCR (optical character recognition), which enables computer searches of printed pages. It's fantastic to be able to use search engines to filter information encased in photos and pictures. but OCR, too, has flaws and is not without its restrictions. Sometimes, words and sentences are misinterpreted by the system, so if you search only, you can miss out on vital info as well as non-textual content. Instead, do your due diligence and browse through pages with your own eyes to make sure you're not skipping a thing.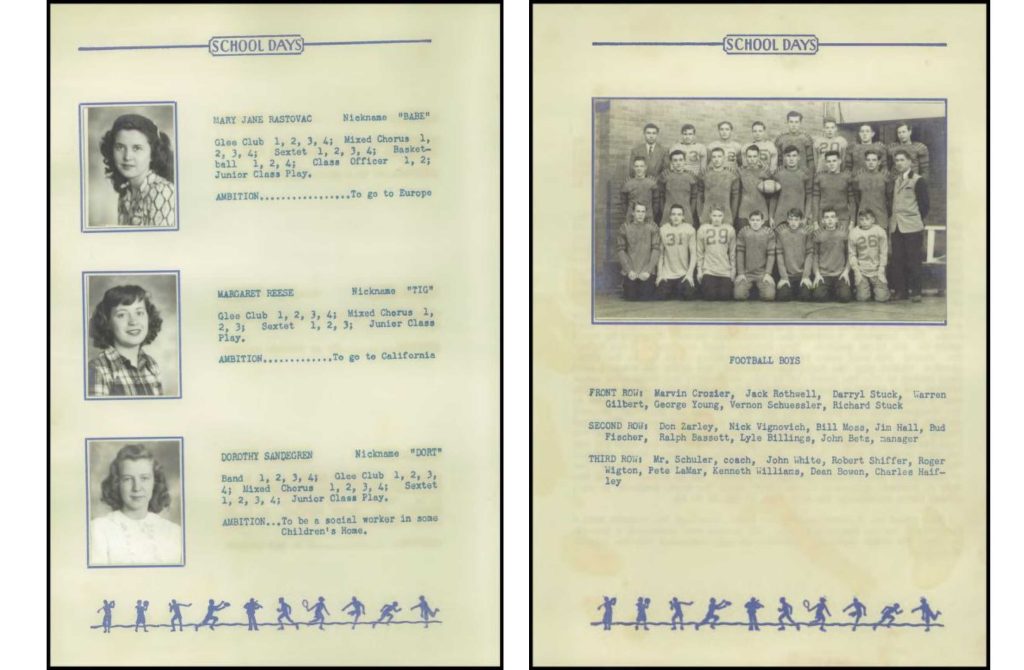 Search For Variations Of Names
Another OCR-related issue – some websites employ an algorithm to look for names that are similar to or translated, but most do not. This means that references to Bill, Billy, or William Smith won't turn up when you search for William Smith.
Look Beyond Names
Since you know the school your ancestor attended, naturally, you know which town they lived in. It's recommended that you extend your research beyond schools and school yearbooks and study some other aspects of your ancestor's social life in their hometown. Find out if they were involved in any clubs or organizations, or what extracurricular activities they engaged in. This can help you find even more people that knew your relative and could shed more light on their earlier years.
Bottom Line
School yearbooks are a fascinating, yet often overlooked resource for any genealogy research. You can access genealogy yearbooks online through platforms like Ancestry and MyHeritage, or make an effort to visit some local or federal archives. Once you've grasped how to find high school yearbooks, plan your future research well, don't hesitate to reach out to other people on social media, be creative with info searching and, most importantly, don't forget to record everything you'll find with the help of tools like Treemily's Family Tree Builder.