Celebrities who have Royal Blood
10.13.2022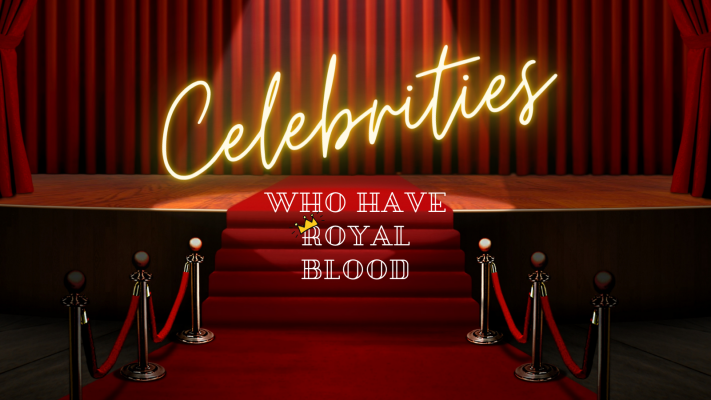 They may be royalty on the Silver Screen, behind the microphone, or whatever their claim to fame may be, but it may surprise you to learn that the following big names also have some legitimately royal blood flowing through their veins.
Let's take a look at some celebrities who are related to royalty.
Ralph Fiennes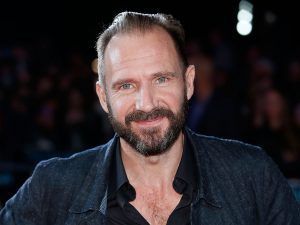 Multi award-winning actor Ralph Fiennes is probably best known for his role as the thoroughly detestable Lord Voldemort in the Harry Potter series. Ralph Fiennes is also in Steven Spielberg's Schindler's List where he played a Nazi war criminal. There is a string of other successful movies where Ralph Fiennes starred – too many to mention. 
It turns out that Ralph Fiennes is also a distant cousin of King Charles III. In fact, with just a casual glance at a picture of the two of them, it's easy to see the resemblance.
Guy Ritchie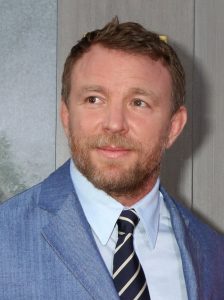 Mainly known Guy Ritchie for directing successful crime comedies like Lock, Stock and Two Smoking Barrels, Snatch, and more recently, The Gentlemen. Guy Ritchie's box office hits include Sherlock Holmes and Sherlock Holmes A Game Of Shadows.
Guy Ritchie is a sixth cousin of Catherine, Princess of Wales, or Kate Middleton as she is widely known.
Brad Pitt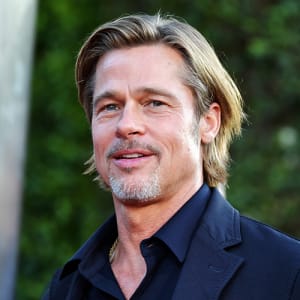 Brad Pitt has graced the screen In blockbusters like Troy, Mr. & Mrs. Smith, World War Z, and countless more. He's produced big hits like The Departed, 12 Years a Slave, and Moonlight. As if that isn't enough to cement his royalty status in Hollywood, Brad Pitt has also been the recipient of several most attractive man alive accolades. 
Well, it turns out Brad Pitt is also related to the late Queen Elizabeth II. This is because King Henry II is one of his ancestors. Brad Pitt also shares bloodlines with another powerful political figure, Barack Obama.
Benedict Cumberbatch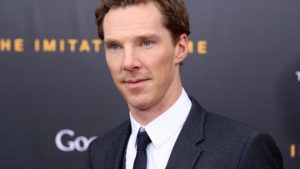 The list of celebrities that have royal blood continues with Benedict Cumberbatch. Perhaps best known for playing the legendary detective, Sherlock Holmes, or the enigmatic superhero Stephen Strange in the MCU, Benedict Cumberbatch has starred in many other hits.
What most don't know however, is that Benedict Cumberbatch is a distant relation of King Richard II.
This other piece of trivia about Cumberbatch has nothing to do with being related to royalty but we decided to throw it in any way. Researchers have found that Benedict Cumberbatch is actually related to the author of the Sherlock Holmes books, Arthur Conan Doyle. Make of that what you will.
Johnny Depp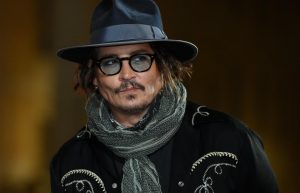 The legendary Captain Jack Sparrow. Johnny Depp needs no introduction. Surprisingly enough, Johnny Depp is another actor who is related to Queen Elizabeth II. The connection came to light through the show Who Do You Think You Are? It was discovered that Johnny Depp is related to Sir William Gascoigne, who is a descendant of King Edward III, an ancestor of Queen Elizabeth II. 
Angelina Jolie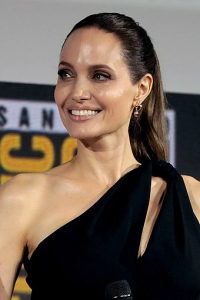 Angelina Jolie, an iconic actress, has played Lara Croft in Tomb Raider, Mrs. Smith in Mr. & Mrs. Smith, Maleficent, and many other movies. But away from the Hollywood cameras, Angelina Jolie is equally well-known for her humanitarian activities and has received awards for her efforts in various causes around the world.
It turns out Angelina Jolie is a distant cousin – a 9th cousin to be exact – of Camilla Rosemary Shand. Married to King Charles II, Camilla Rosemary Shand is the Queen Consort of the United Kingdom, and the Commonwealth realms. Angelina Jolie is also cousins with Hillary Clinton, former first lady of the United States. 
Tom Hanks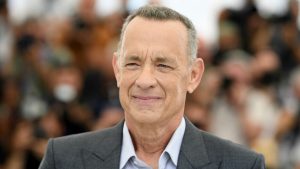 It's hard to choose a movie for which Tom Hanks is well-known, such has been his success on the Silver Screen. He's played comedic roles successfully in movies like Forrest Gump, action dramas like Saving Private Ryan, and a string of other award-winning roles in a long, glittering career.
Tom Hanks' link to royalty is a rather thin one – however stretching back nearly a thousand years. Tom Hanks and Queen Elizabeth share a common ancestor, King John. King John's reign ended in 1216. 
Hugh Grant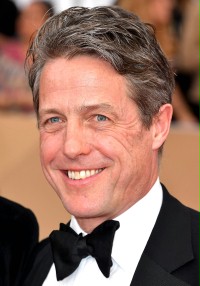 British actor Hugh Grant is another one on the list of celebrities related to royalty. He has King George VII in his ancestry. The story doesn't end there. Hugh Grant is also related to King James IV of Scotland. As if that wasn't enough, Hugh Grant also has family links with George Washington, Thomas Jefferson, and Alexander Hamilton. At this rate, it wouldn't be too far-fetched to say that if Hugh Grant had been born on the other side of the pond, he might well have found his way into the White House.
Madonna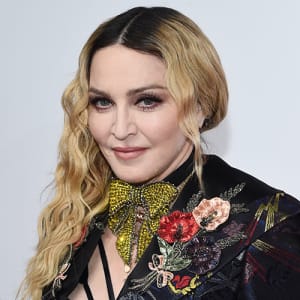 The Queen of Pop. A well-earned title after topping the music charts decade after decade with award-winning albums like True Blue, Like a Virgin, Ray of Light, Confessions on a Dance Floor – the list goes on and on.
Madonna's claim to royalty does not end with his storied career in showbiz. Madonna is also related to Camilla, Queen consort of the United Kingdom. The two are distant cousins. They share common 17th century French-Canadian ancestors. 
And if you're wondering, yes, this means Madonna, Angelina Jolie, and Hillary Clinton are all related.
Conclusion
There you have it, some of the biggest stars in the world also carry royal blood, as if fame and fortune are somehow genetically passed down. It may be worth exploring your own bloodlines – shake the tree and see what falls out. Even if it's just for a bit of fun, you might discover some very interesting revelations about your history.
Here's a great tool to visualize your blood ties with some prominent cultural or political figures – use Treemily, start visualizing your genealogy now.