Christmas is coming so you've probably started thinking about a family celebration. What makes a family reunion successful? Though everyone has their own ideas about an ideal event, most would agree that a great family reunion reconnects family members and lets them share stories about their heritage.
Even so, planning a family reunion can be stressful – in fact, many people find themselves drowned in details and the celebration that was supposed to be fun turns to ashes. However, there's no need to worry – in this article, you will find actionable tips that will help you plan a memorable family celebration. Let's have fun!
Tips to Help You Enjoy the Time with Your Family
Interests differ and, chances are, there are techies, musicians, sportspeople in your family. Why is family history great in this case? This is what all your relatives have in common and what makes you a family. Learning about your heritage can greatly strengthen family bonds and unite all family members because this is something you share and no one else can share with you.
Plan Social Activities
Engaging activities can be the most important piece of any family reunion. They will be a great ice-breaker for people who don't know each other very well and let them comfortably spend time together at your family celebration. You can award prizes for special merits and distinctions such as the longest distance traveled to attend the celebration.
What nationality is your family history? You can choose a certain nationality as the theme of your celebration. You may want to arrange games with links to your family history, e.g. Italy – Bocci, England – Croquet, Sweden – Kubb, Scotland – Highland Games. Don't forget about traditional dancing and music and decorations!
Besides that, you can arrange a family diary and letter reading. Take turns reading passages of old family letters and diaries.
Jigsaw Puzzles
A family celebration could get really engaging and competitive with the help of a jigsaw puzzle. Turn an old family photo into one and give each attendee several pieces and ask them to complete the puzzle. And, in the end, as a little memento of the family reunion, you could give out funny prizes to family members who complete most of the puzzle.

Time Capsule
Create a family history time capsule with photos and stories, along with memories from the current family reunion. Bury the capsule on your property so that many years later your great-grandchildren could find it somewhere in the backyard.
Share Family Recipes
It may surprise you to know that food can teach you about your family history – by eating what your ancestors used to eat. You can ask each member to cook a dish or just bring a family recipe and let them introduce what they brought to the family celebration. Besides that, ask them to make a short story about the ancestor who used to cook that dish. By the end of the day, you will already have a large cookbook – distribute it afterwards so that everyone can keep passing down these recipes to their descendants or even later create a family tree.

Learn a Family Skill
We all have different talents, so did your ancestors. Ask someone to teach everyone at the family reunion something your ancestor was good at, for example, playing the guitar, making clothes, baking bread, etc.
If one of your ancestors possessed unusual skills, like playing the harmonica, you can hire a specialist to teach you. Don't forget to tell some interesting facts about that ancestor!
Create a Family Tree
With a genealogical family tree, you can learn more about your ancestry and connect with other family members. Collect interesting stories from your family members and create a family tree. Or, alternatively, you can assign each family member to create a profile of one of the ancestors. Nowadays, you can do it in a matter of minutes in specialized online family tree builders. Can there be a better time to start collecting your family's genetic history?

Hold a Storytelling Contest
Ask all family members to compile engaging stories about their ancestors. Let the family members choose the most interesting and inspiring stories and award the speakers. You can also make up a few false stories to see who knows the family history better and can guess which stories are true and which ones are false. Besides that, you can ask your attendees to bring some interesting things like photos, diaries, scrapbooks, records, etc. to make their stories visual.
Take Photographs
Though many invitees will no doubt bring their own cameras, you can hire a photographer to record the overall event. That's a great opportunity for each family to have their annual family portraits done and, after all, this is a part of your family history that can be passed down to your descendants! Also, with these photographs, you could easily create a family tree.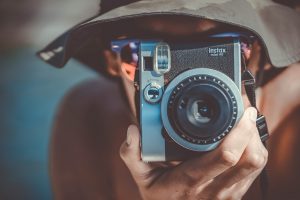 Prepare Gifts
Everyone loves gifts! Why not buy some gifts for your invitees and show how much you love and appreciate them? We have a list of Christmas gift ideas that will surprise and delight your guests at the family reunion. Besides, you can create a family tree as a gift for your family members.

Keep the Fun Going
Assign volunteers to send out a post-celebration newsletter with stories and photos from the celebration. If you collected family data, send along an updated family tree as well. That's the way you can get your invitees excited about the next reunion and motivate those who were not able to attend to come to your next reunion.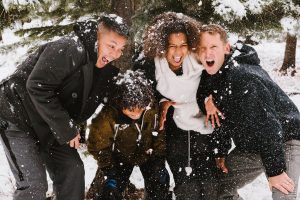 Planning a family celebration is never easy however with just a little planning and behind the scenes preparation, you can hold an unforgettable family reunion that will create new memories for years to come.
Don't forget to take care of yourself too – take a break after the reunion to celebrate a job well done!