Queen Elizabeth II – Guide to Descendent Family Tree
10.10.2022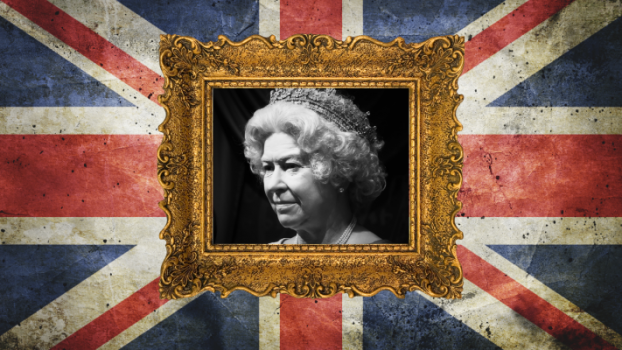 On the 8th of September, 2022,  the news broke that the reign of Queen Elizabeth II had ended. The monarch had passed. For a time, it had almost seemed the world would never see the day. Such was the monarch's longevity. She'd seen the world slow to a covid-induced stop. She'd been at the helm as Britain went through political upheaval many more times than one can count. 
Social commentators had no shortage of comparisons and witticisms for what was a truly unique era in modern history. Some chronicled her reign by comparing it to the number of British prime ministers, US presidents, Catholics popes, and other world leaders who had served in that time. 
Others made pop culture references – which actors had played James Bond during her time for example. Another referenced the Batman franchise instead – cheekily pointing out that Queen Elizabeth had even "survived" Ben Affleck's portrayal of the masked marauder. 
If there is one event that justifies the use of the expression "the end of an era", it is this. As one era ends, another begins. King Charles has been thrust onto the throne. And as the Internet whips up all the attendant memes and snide remarks that you would expect to follow a septuagenarian in his shoes, we thought we'd balance the scales with a bit of information to keep you in the know. 
Let's take a look at the family tree of Queen Elizabeth II. We briefly explore the history of the House of Windsor, and the family trees of Queen Elizabeth's descendants.
History: the house of Windsor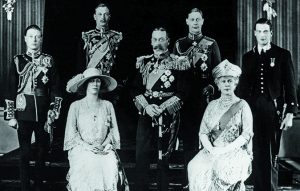 The term House of Windsor refers to the dynastic name of the British Royal Family. It previously used to be Saxe-Coburg-Gotha (or Saxe-Coburg and Gotha) until 1917, when Queen Elizabeth's grandfather, King George V, proclaimed the adoption of the new name. 
For context, the House of Windsor took over from the House of Hanover. This name in turn came from King George I, who was the elector of Hanover – one of seven people who could elect the emperor of Germany. The last House of Hanover ruler was Queen Victoria. The name Saxe-Coburg-Gotha came from her husband, who was German by birth. In German, it is Sachsen-Coburg und Gotha in German.
King George decreed that the dynastic name would be changed to the House of Windsor during World War I, in the midst of anti-German sentiment. All British patrilineal descendants of Queen Victoria would bear the name Windsor.
Queen Elizabeth II would, a few decades later in 1952, also declare that her descendants would also adopt the surname Mountbatten-Windsor. Under normal circumstances, they would have taken on Prince Philip's surname – Mountbatten, which itself had German roots. A 1960 amendment to the decree changed it to affect patrilineal descendants without royal titles.
Queen Elizabeth II, Prince Philip and their 4 Children: Charles, Anne, Andrew and Edward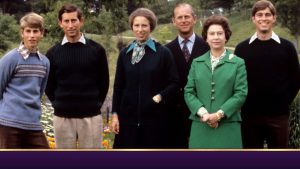 Queen Elizabeth (Princess Elizabeth at that time) and Prince Philip tied the knot in 1947. Their marriage stood for decades, with the Prince supporting her throughout his life and most of her reign as Queen until he died in 2021.
Queen Elizabeth and Prince Philip had four children. Prince Charles (now the King), was born in 1948 – one year after they got married. Their second child, Princess Anne, was born in 1950. Prince Andrew was born ten years later in 1960, and finally Prince Edward in 1964.

King Charles III and His family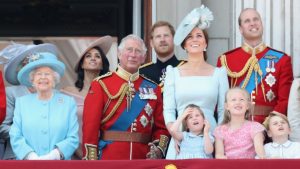 King Charles's first wife was Diana Spencer – the universally adored Princess Diana. They got married in 1981. Prince Charles and Princess Diana had two children – Prince William in 1982 and Prince Harry in 1984. The couple divorced in 1996 and Princess Diana tragically passed on a year later.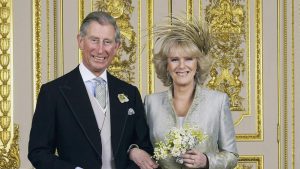 Prince Charles remarried in 2005, almost ten years after his wife's death. His new marriage was to Camilla Rosemary Shand – a divorcee herself. Her first marriage had ended a year before Prince Charles', in 1995.
READ ALSO: Indiana Jones Family Tree: Ancestry, Relationships, and Descendants 
Prince William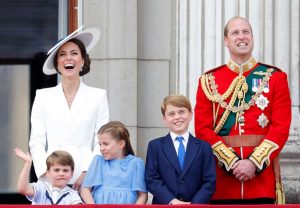 Prince William is the older of the two children, making him next in the line of succession. The Prince was born in 1982. He has been married to Catherine Middleton since 2011. The two met at the University of St. Andrew's. Their marriage has so far produced three children – two sons and a daughter: Prince George, Princess Charlotte, and Prince Louis. 
Prince Harry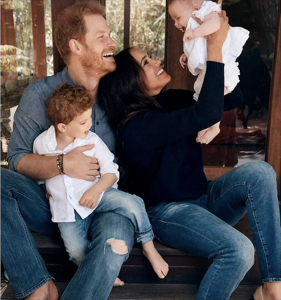 Prince Harry is one of the royals that needs no introduction after his very public (for the Royal Family's standards) falling out with Buckingham Palace over his marriage to Meghan Markle in 2018. Their union is thought to be frowned upon primarily because, for one thing, she is a mixed race woman, three years older than he is, divorced, and with a child from a previous marriage into the bargain. The couple subsequently decided to leave their royal duties and pursue an independent life away from Buckingham Palace. They have a son, Archie Harrison Mountbatten-Windsor and daughter, Lilibet Diana. 
Anne, Princess Royal and Her family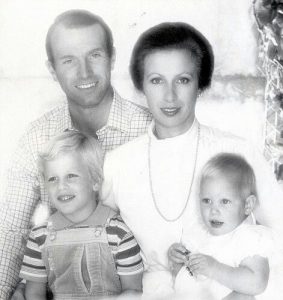 The Princess Royal, full name Anne Elizabeth Alice Louise was born  in 1950. She is Queen Elizabeth and Prince Philip's only daughter. Anne is known for her love of horses, and has been quite a competitive rider. She won a gold medal in 1971 and two silver medals in 1975, and has the distinction of being the only British royal to compete in the Olympics. 
Anne has been married twice, first in 1973 to Captain Mark Anthony Peter Phillips. He too was a horse lover who won an Olympic gold medal for Great Britain. Mark Phillips and the Princess Royal had two children – Peter and Zara. They were born in 1977 and 1981 respectively. The pair divorced in 1992. 
The same year, the Princess Royal entered her second marriage, to Vice Admiral Sir Timothy James Hamilton Laurence, becoming the first British royal to divorce and remarry. 
Anne and Captain Mark Phillips have five grandchildren.
Prince Andrew, Duke of York and His family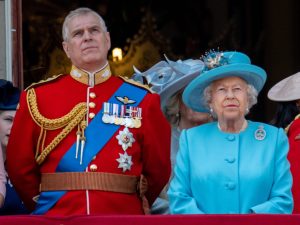 Prince Andrew, the Duke of York, was born in 1960. He is Queen Elizabeth and Prince Philip's third-born child. Prince Andrew has, in recent years courted unwanted attention in the saga that had him linked to Jeffrey Epstein, the convicted sex offender. 
He initially had a glittering military resume, serving as a helicopter pilot, and captaining a warship. That was up until he resigned from his roles in 2020 after allegations made by Virginia Giuffre, who said she had been trafficked to him as a 17-year-old – allegations he denied. Queen Elizabeth stripped him of his honorary military affiliations and royal charitable patronages 2022 as the scandal unfolded.
He tied the knot in 1986, with Sarah Ferguson. They went on to have two daughters, Princess Beatrice and Princess Eugenie, in 1988 and 1990, respectively. Prince Andrew and Sarah Ferguson divorced in 1996. 
Prince Edward, Earl of Wessex and His family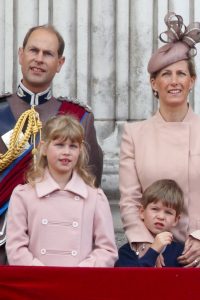 Prince Edward was born on the 10th of March 1964 – the last born of Queen Elizabeth's children. Prince Edward's life story is perhaps the least colorful among the Queen's children. He was born at Buckingham Palace, studied at several schools, including a stint in New Zealand. He has a degree in history, served briefly and uneventfully in the Royal Marines. He pursued a career in TV production before becoming a full time royal. 
Prince Edward's wife is Sophie Rhys-Jones. The couple have been wed since 1999. They so far have two children, Louise and James. Louis was born in 2003, and James, in 2007. Prince Edward holds the titles of Earl of Forfar, and Earl of Wessex.
Conclusion
A long, eventful, and historic chapter of the British Empire closed with the Queen's death on the 8th of September, 2022. As news floods the airwaves regarding the dawn of King Charles III's reign, you will undoubtedly come across names and royal styles at titles that might leave you bewildered. With the history, family trees, and the family events we have shared here, you should be comfortably acquainted, and well-placed to follow events as they unfold. 
You can make your family tree using the Treemily Family Tree Builder to keep the memory of your loved ones for the next generations.