Queen Elizabeth II Family Tree: Who is Who
04.20.2022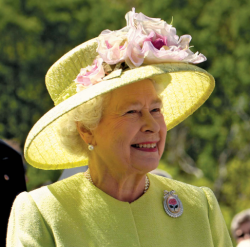 There aren't many cultural icons that are as global as Queen Elizabeth II. A history as long and storied as that of the British royals certainly needs to be documented for future generations to look at and learn from. The same, though, can be said of any family. With the help of a Family Tree Builder you can save your history for generations.
Mention "The Queen" almost anywhere in the world, and everyone knows precisely who you are referring to. This should come as no surprise, considering that she has been in her role longer than anyone else before her. Such has been her longevity, it is the subject of countless tongue-in-cheek comments, measuring the length of her rule, for example, in the number of American presidents, Popes, and even the global crises and epidemics she's outlived. 
Born on the 21st of April, 1921, the Queen, at the time of writing, is now 95. As she approaches her 96th birthday, her vitality shows no signs of waning. Even after more than 70 years at the helm navigating all manner of storms – political and familial.  So let's take a look at what is a remarkable personality on the world stage today, her roots, and her place in the Royal Family.
Queen Elizabeth II History and Early Years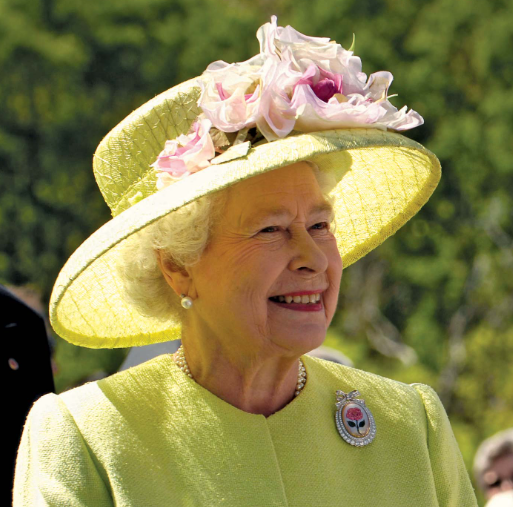 When then Princess Elizabeth was born, in 1921, she wasn't exactly an obvious candidate to take over the throne. She in fact, would have been third in line. At the time of her birth, her grandfather, King George V, was the monarch. Next in the line of succession would have been his eldest son, Edward VIII – the Prince of Wales, and then her own father, George VI, the Duke of York.
Queen Elizabeth's early years were therefore fairly unremarkable. In 1930, her sister, Princess Margaret Rose, was born. She met her husband, Prince Philip, in 1934. He too was of royal blood as the Prince Philip family tree will show. The two met at the wedding of her uncle, the Duke of Kent, to his cousin, Princess Marina of Greece. Princess Elizabeth and Prince Philip went on to get married in 1947. Between those years, however, events on the world stage and within the royal family changed everything and turned Princess Elizabeth's relatively simple life upside down. 
Princess Elizabeth was thrust into her current role after a quick series of events in 1936. The King passed on and, as expected, Princess Elizabeth's uncle, his eldest son, became King Edward VIII. His rule would only last a couple of months. He decided to abdicate the throne in the name of love. He wanted to marry Wallis Simpson, but that bond would prove incompatible with his royal position. 
King Edward VII abdicated. King George VI rose to the throne. Princess Elizabeth was suddenly next in line. She began to receive education to prepare her for her future role. She learned history, religion, law, and many other skills which would prove essential when the time came.
The time came in 1952. King George VI was bedridden in a battle with a long illness. He was thus unable to perform a Commonwealth tour. Princess Elizabeth, true to form and in an indication of the sort of Queen she would be, took his place instead. On February 6th, while she was in Kenya, the news arrived that the King had died. Princess Elizabeth was now Queen Elizabeth II. Her Coronation took place on the 2nd of June the next year. 
Queen Elizabeth II's Ancestors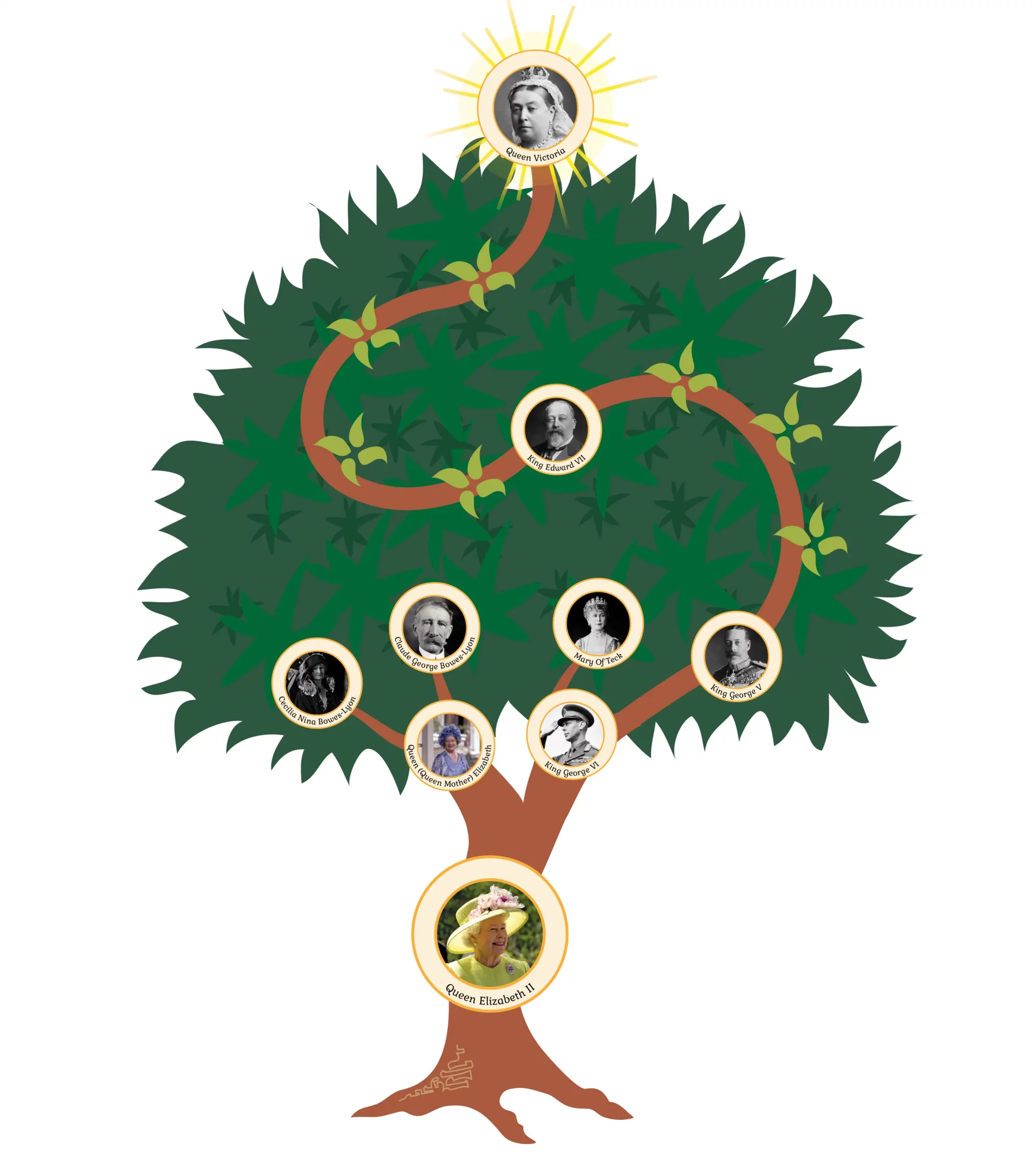 Royal bloodlines being what they are, Queen Elizabeth's family tree is a well-documented one, spanning many generations. Here, we will focus on the Queen's direct ancestors and descendants. Let's start with her immediate forebears along the royal lineage.
Parents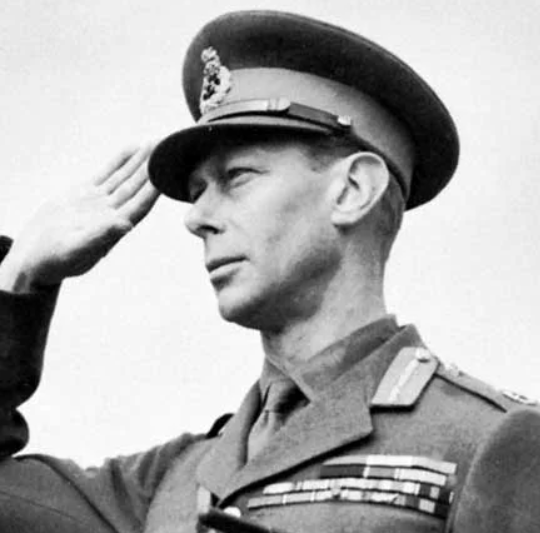 Queen Elizabeth was born to the Duke and Duchess of York. Her father, who later became King George VI, was born on the 14th of December, 1895. He died on the 6th of February, 1952, aged 56. During his time, King George was much revered and loved. He'd served during World War I, and was a source of morale during World War II. He was very much seen as a man of the people.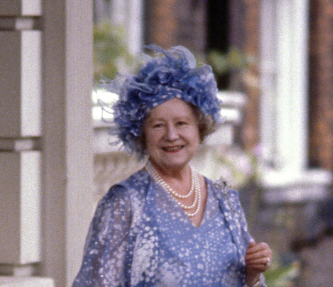 Queen Elizabeth's mother was Elizabeth Angela Marguerite Bowes-Lyon, also known simply as The Queen Mother. She was born on the 4th of August, 1900. She lived to the ripe old age of 101, which may go some way to explaining the Queen's remarkable longevity. The Queen Mother even outlived her youngest daughter and the Queen's younger sister, Princess Margaret, by a few weeks. She died on the 30th of March, 2002.
Grandparents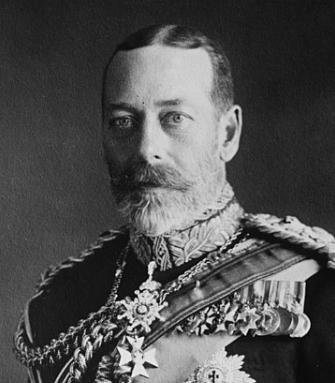 The Queen's paternal grandfather, King Edward VII, was born on the 3rd of June 1865. His death, aged 56, in 1936 kickstarted the chain of events that eventually led to Princess Elizabeth finding herself ushered onto the throne. George V was King from 1910. His 26-year reign was marked with earth-shaking events like the First World War, the fight for the right to vote for women, and the insidious rise of fascism.
King George V's queen was known quite simply as Mary of Teck. Perhaps because repeating her full name requires a deep breath before making the attempt – Victoria Mary Augusta Louise Olga Pauline Claudine Agnes. She was actually initially betrothed to Prince Albert Victor, King George V's elder brother. The Prince died before they tied the knot.
She passed away on the 24th of March, 1953. A few weeks more and she would have lived to see her granddaughter's coronation.
Great Grandparents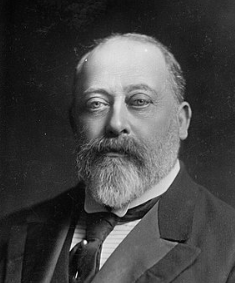 Going further up the royal lineage, we come to King Edward VII. Son to Queen Victoria herself. He was born on the 9th of November 1841. He became king when his mother died in 1901, and died just 9 years later, on the 6th of May, 1910.
King Edward VII's spouse was Alexandra of Denmark. She was born on the 1st of December, 1844. She outlived her husband by more than 15 years and died on the 20th of November, 1925 – four years after Queen Elizabeth was born.
Queen's Descendants
Then Princess Elizabeth married Prince Philip in 1947. He stood by her for decades, supporting her throughout her reign as queen, through many different challenges until his death in 2021.
Queen Elizabeth and Prince Philip had four children. They had their first son, Prince Charles, in 1948 – a year after they got married. Their second, Princess Anne, was born in 1950. Then came Prince Andrew ten years later in 1960, and finally Prince Edward in 1964.
Prince Charles
Prince Charles married the famous and much-loved Princess Diana – Diana Spencer – in 1981. The couple had two children, Princes William and Harry, before they divorced in 1996, the year before Princess Diana's tragic death. In 2005, almost ten years after Princess Diana's passing, Prince Charles remarried.  He tied the knot with Camilla Rosemary Shand. She two was a divorcee. Her first marriage ended a year before Prince Charles', in 1995. No one in history has been the Prince of Wales longer than Prince Charles. 
Prince William
Prince William was born in 1982 and is the first-born child of Prince Charles and Princess Diana. He is second in line to the throne, behind his father. In 2011, he married Catherine Middleton, having courted her from his time at the University of St. Andrew's. Prince William and the Duchess of Cambridge have three children – Prince George, Princess Charlotte, and Prince Louis. The couple work as full-time royals.  
Prince Harry
He may not be in the direct line of succession – only sixth in fact – but Prince Harry certainly merits a mention here, given his contribution to the narrative surrounding the royals in recent years. Prince Harry is one of only a few royals to serve in an active war zone. He was deployed to Afghanistan on two occasions. More famously, he went against the grain and married Meghan Markle in 2018 – a mixed race woman three years his senior, divorced, and with a child from a previous marriage. The two have a son, Archie Harrison Mountbatten-Windsor. Amidst talk of a rift within the royal family as a result of their relationship, the couple decided to give up their roles as royals and live an independent life.
The Longest-Reigning British Monarch
As the Queen approaches her 95th birthday, she will no doubt have much to reflect on. She has seen the world change, with cataclysmic events shaping it into what we know and see today. She herself has made history, navigating the royal family through difficult times with an admirable artistry in diplomacy, and in a society that often questions the very relevance of the royals. She witnessed the global British empire wane as countries the world over declared independence. She saw the destruction wrought by a World War and the emergence of a new global order, with countless challenges along the way, both personal and political.
A glance at the pages of history can hold many valuable lessons for future generations, can give them the opportunity to better understand and appreciate their identity, and be a source of strength and a feeling of belonging, if nothing else.  
Get started documenting your own family history with the Treemily Ancestry family tree maker.