General/Ancestry Research Guides
Treemily Family Tree Builder Update: Best Features for Your Family Tree
12.02.2021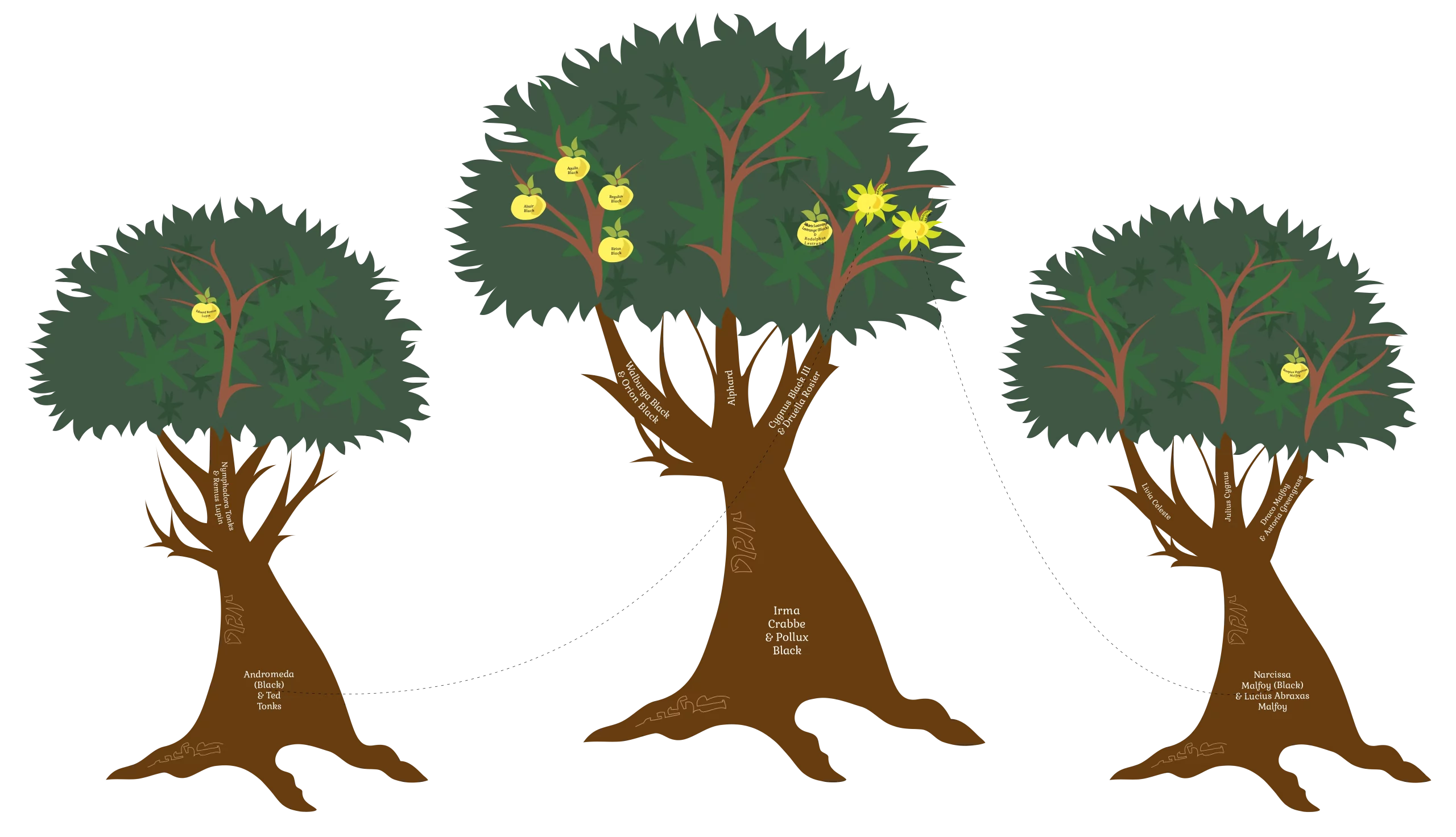 With every update, the Treemily Family Tree builder gets better and better. Our team is constantly working to make Treemily easier and more fun to use. We're always excited to bring you new features that will enhance your experience with Treemily, and this time is no different.
Introduction
This release took a whole year to develop, but it's totally worth it. It packs a whole roster of powerful and exciting enhancements that make the user experience even simpler and more intuitive. Here is a quick dive into some of the biggest changes: 
New Family Tree Maker Features
Traditional Photo Treemily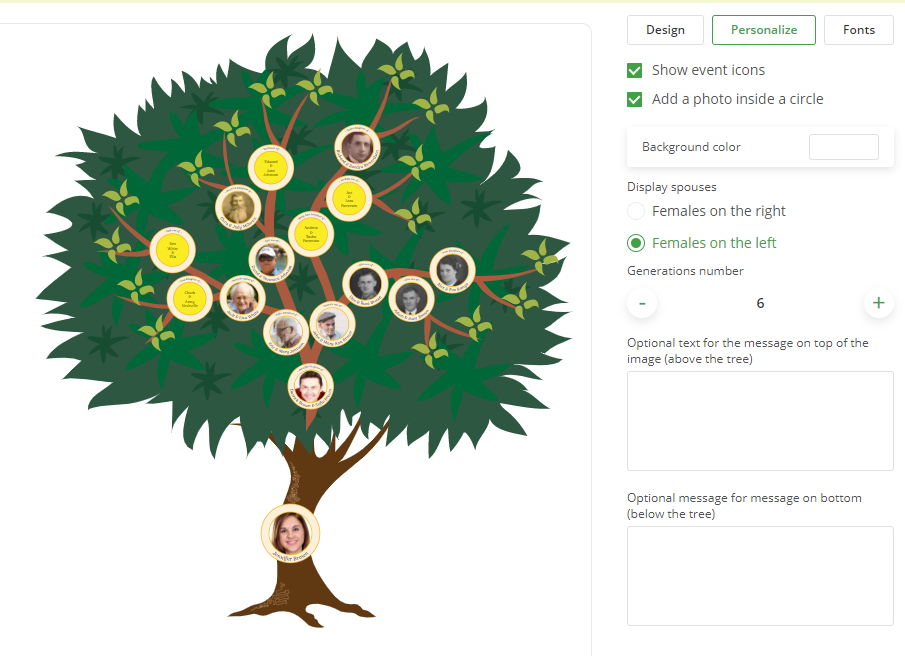 You have always been able to add family members' information to the tree. But you can now enrich it even more by personalizing your family tree with photos. The system now automatically uploads the images you have added to each member on the Family Chart. You can get the perfect photo tree with just a few clicks. 
Simplified Editing Process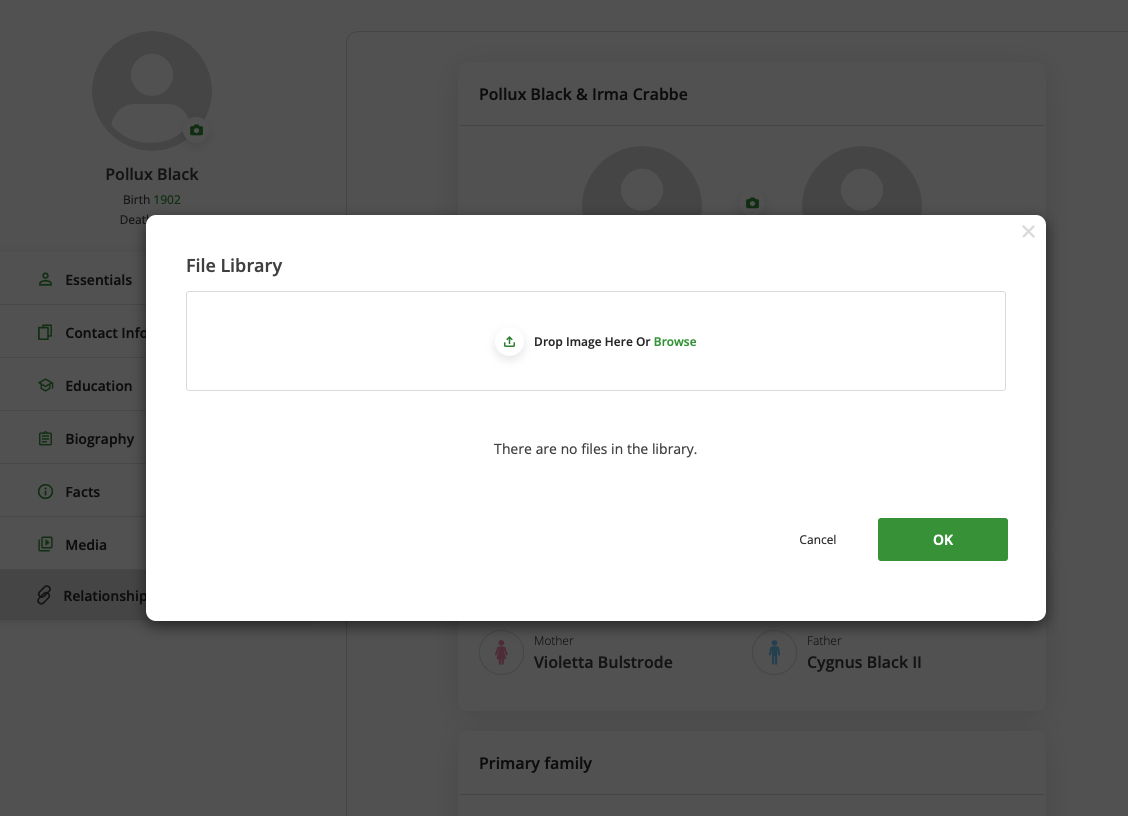 We have upgraded it to enable you to easily import genealogical data from other systems in one seamless operation. All you have to do is drag and drop the .ged file onto the web page and begin the import.
We've also improved the way you upload images. You can simply drag and drop your image onto the web page and start the import.
Improved Lineage Illustration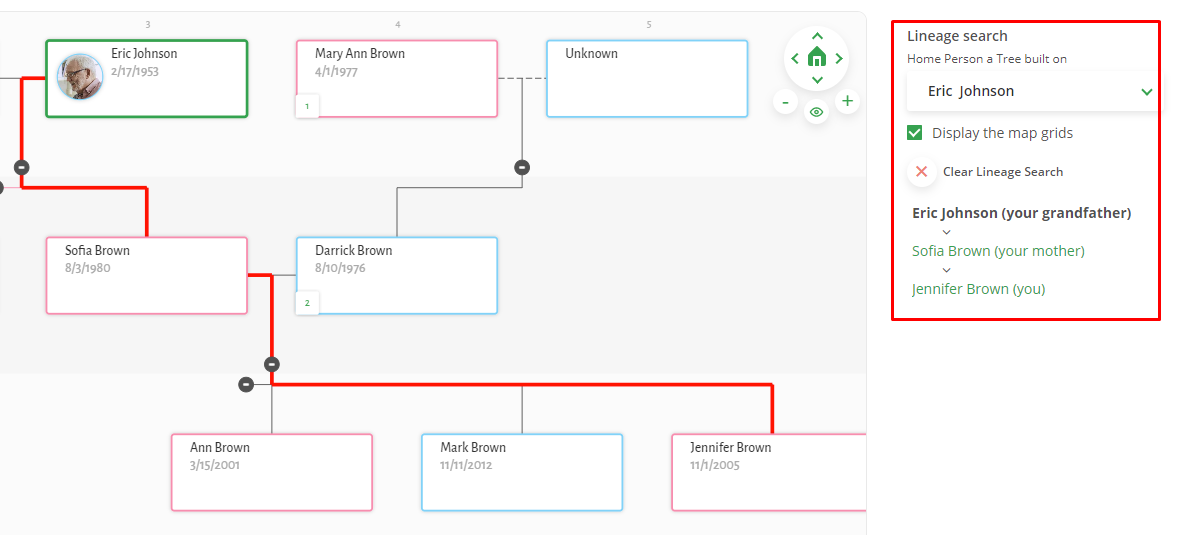 New UI enhancements enable you to easily trace the lineage between an individual and their ancestors. The relationship is clearly mapped by highlighted links that visually trace the lineage back to a specific family member. A person with more than one link to a particular forebear has the option to view each relationship to that particular ancestor separately.
Member Editing Directly on the Treemily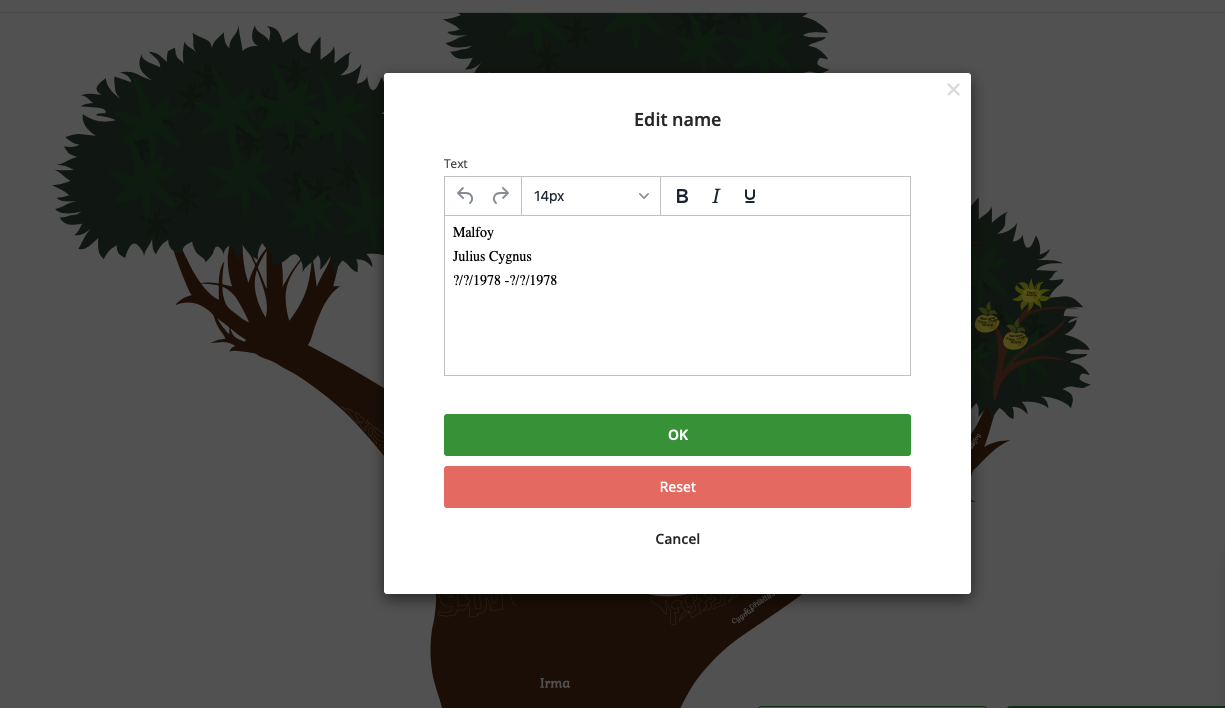 We've brought even more flexibility and fun to the editing process. Make changes directly to the information portrayed on the tree without worrying about changing it elsewhere. You can get your tree looking exactly the way you want it before gifting it to someone, for example. Add a personal comment, a funny nickname, or somehow personalize the tree without affecting the original chart. 
Simple Treemily Generating Dashboard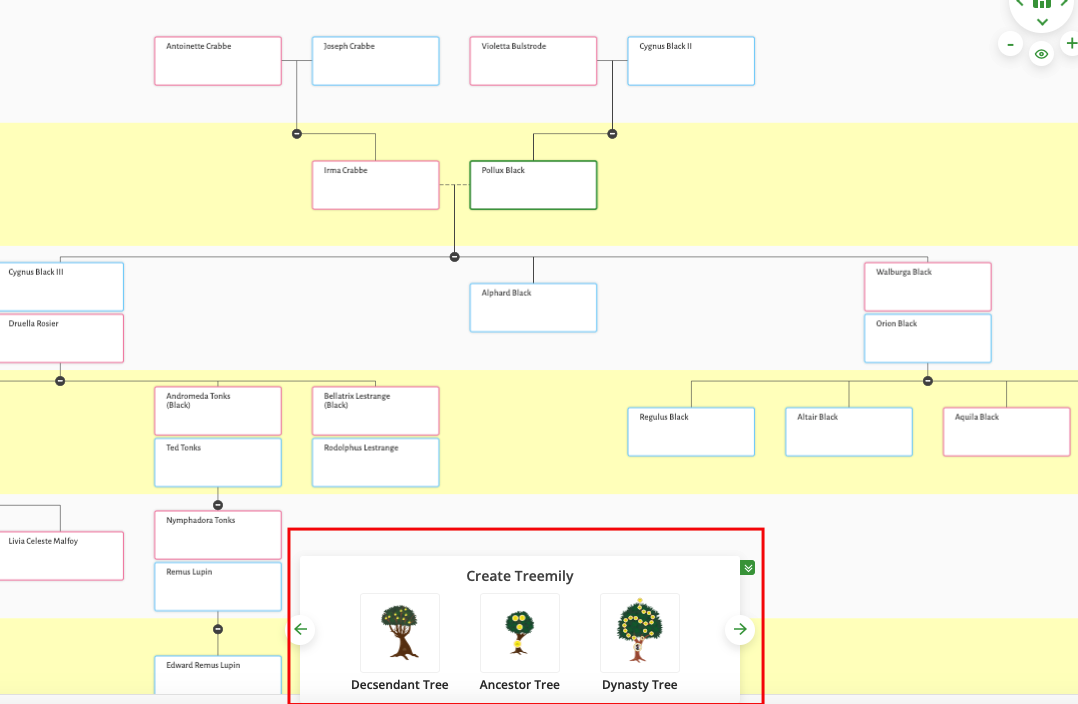 We are always working to reduce the number of steps you have to take to achieve what you want. Our new widgets enable you to do even more with your charts. The widgets are now conveniently located right below the family chart. This greatly reduces the amount of navigation you need to do during your workflow. Choose what type of tree you want to use without navigating to the home page. Simply click a widget to pick the type of tree, descendant, ancestor, or dynasty that you want to apply.
Download a Family Chart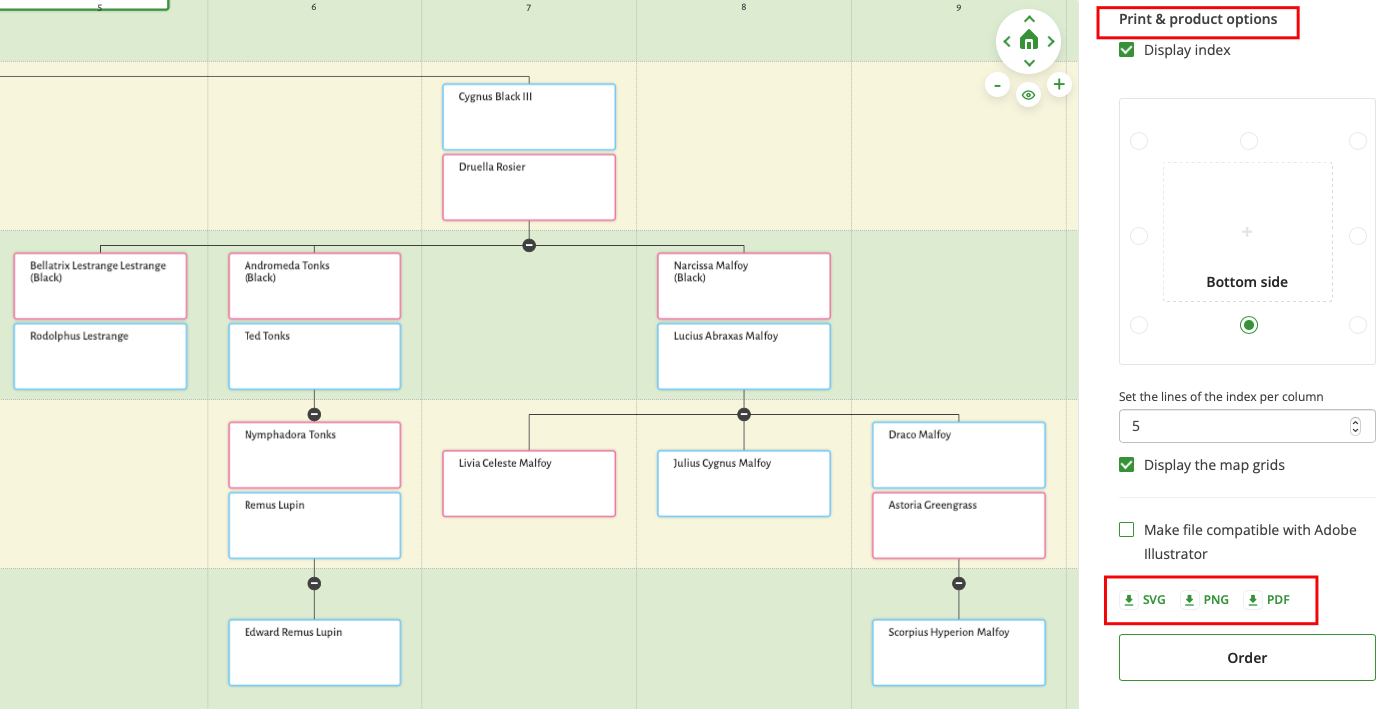 We have also introduced a completely new download feature. This enables you to export your family charts as PDFs, SVGs, or PNGs. These are file types that you can use in other software packages, such as Adobe Illustrator, should you decide to make your own custom edits to your charts. 
Before downloading the charts, you can make customizations to the amount of information shown and how it is displayed. For example, you can choose the number of generations you want to show in a map or grid. There are further options to set up a custom grid with column indexes you can set.
Preview Your Treemily in the Real Interiors When Placing the Order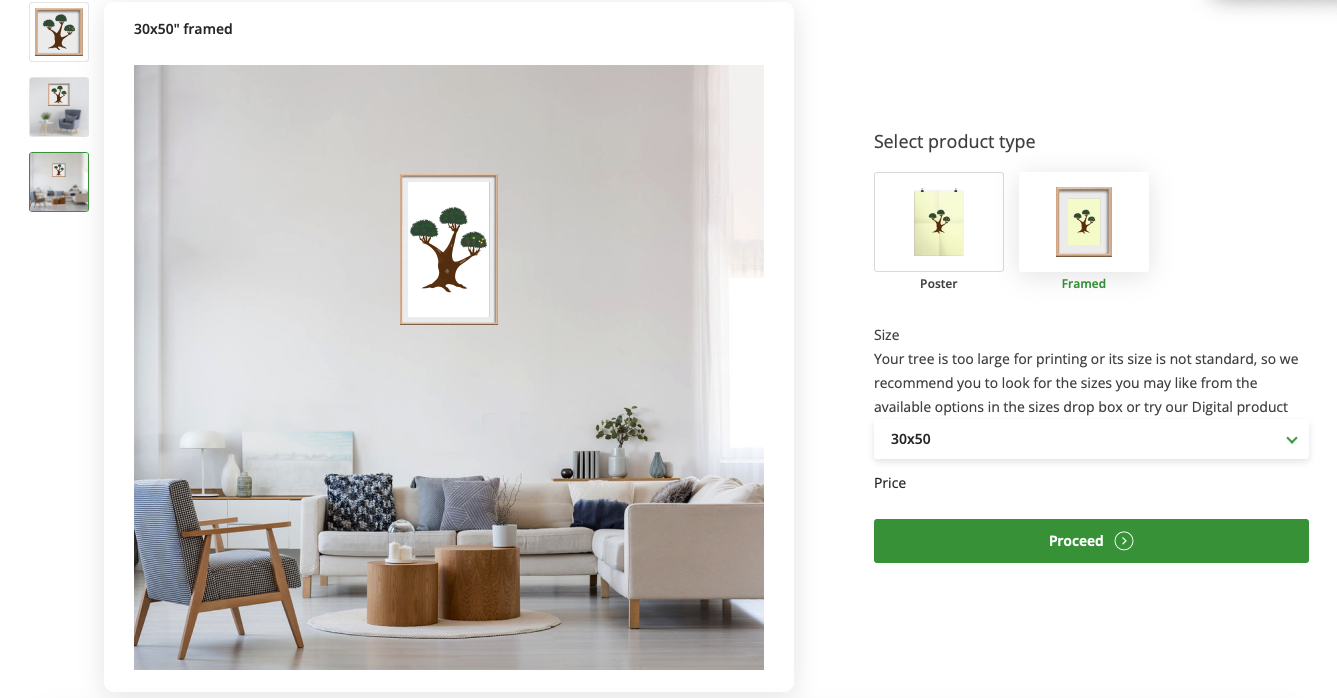 A brand new preview option enables you to see what your printed and framed tree will look like in a real setting. Depending on the size of your tree, useful guides will also advise you on whether it fits standard sizes so that you can choose what works best in your specific case. 
Once you have selected the appropriate size, you can preview your printed and framed tree in a virtual setting to see what it might look like on a wall in a living room for example.
Enhanced Search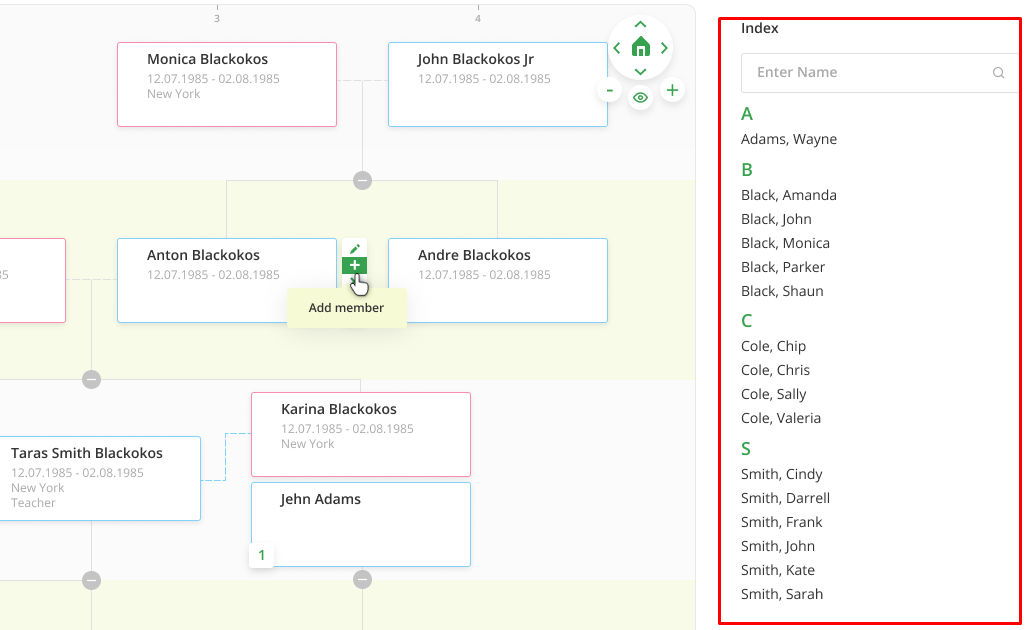 We have also implemented a handy search feature. You can see a list of all the family members in alphabetical order. Or, you simply type in the name you want to look for in the search box – a drop-down list of possible matches appears, then you can then select the name you want, and you will be directed to that person on the chart.
Merge Duplicates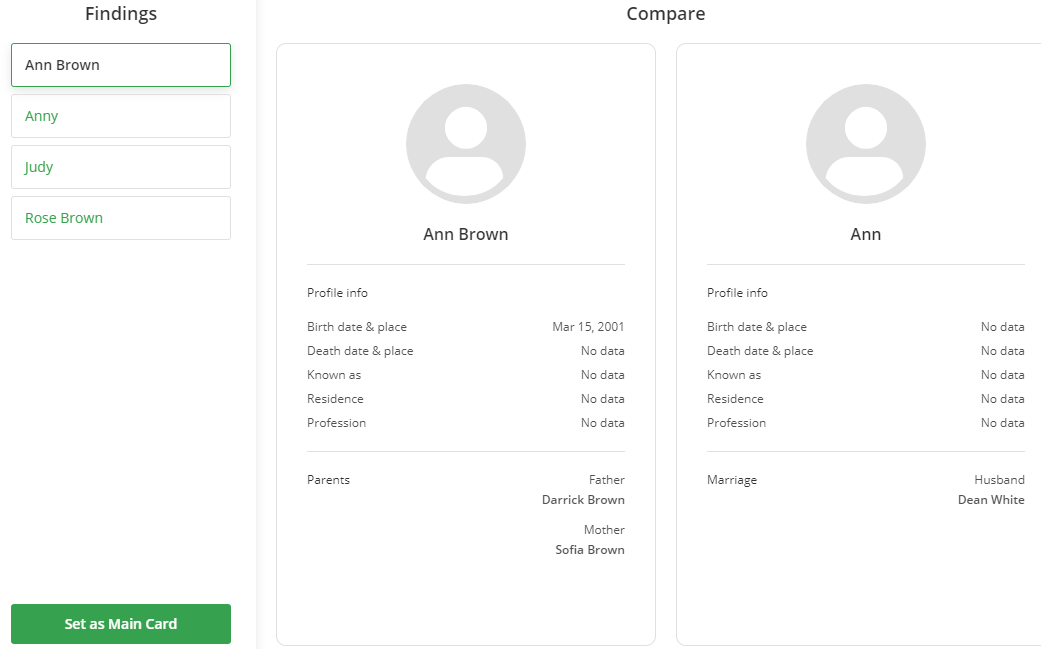 You can now clean up your tree by removing duplicates. If you somehow have instances where the same family members are repeated in your tree, Treemily can improve the integrity of your information by generating a list of duplicates that you can choose to merge.
Order a perfect holiday gift right now! 
Our team is constantly working to improve Treemily. With this new update, a year of hard work culminates in a huge update that makes Treemily an even better platform. The family tree builder has undergone a refresh to bring you new features that make it easier, among other things, to navigate between processes, make edits, perform searches, download family charts and use them in other programs, and rid your tree of unwanted duplicates.